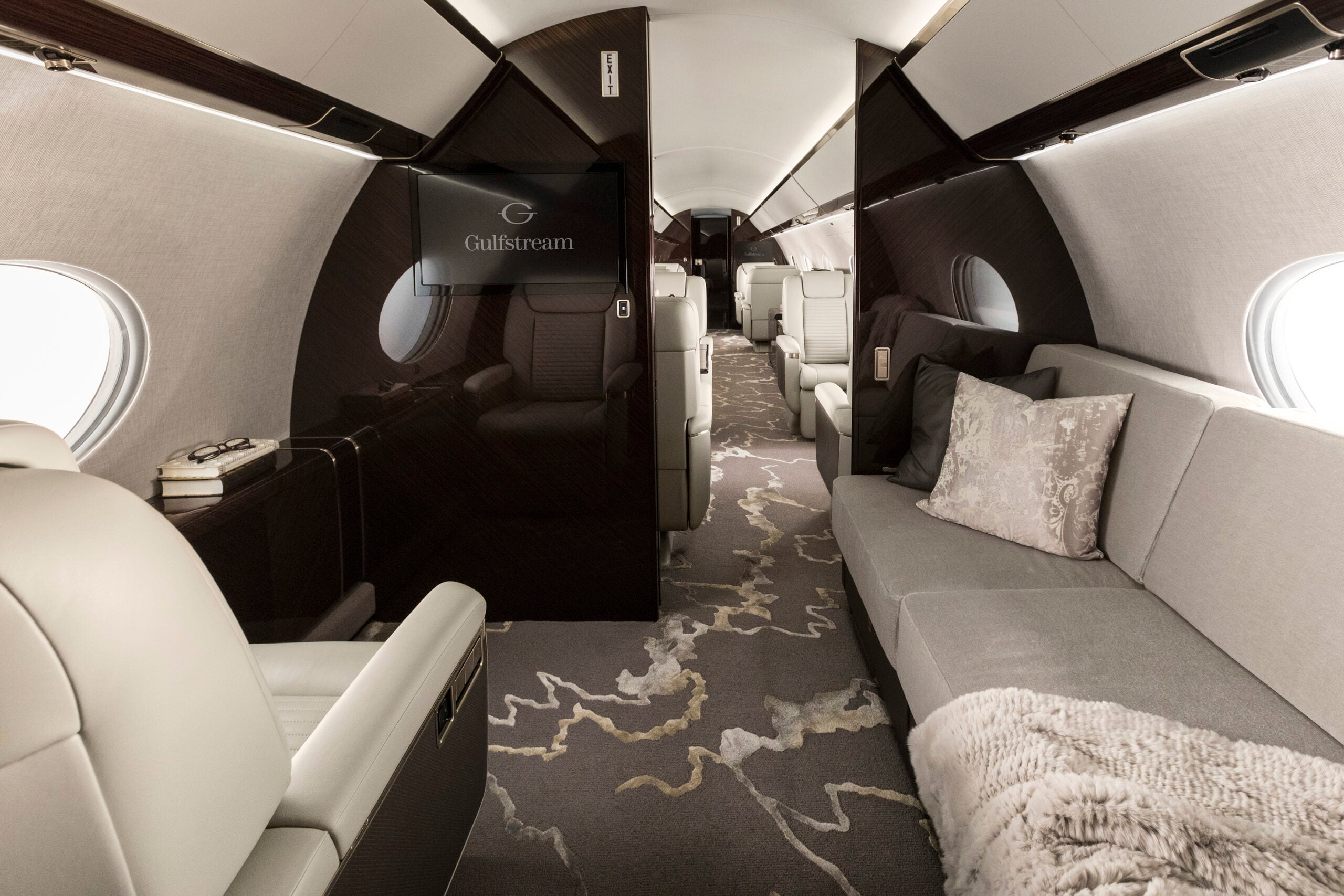 To celebrate the launch of our first annual Top Jets in the World feature, we are republishing the best aviation content from our archive. This story originally appeared in the Spring 2019 edition of Elite Traveler.
Outfitting your aircraft can be a daunting and time-consuming challenge. The new Gulfstream showroom in New York City pairs you with an expert in-house designer who will help effortlessly design the aircraft of your dreams.
Designing an aircraft — whether for business or pleasure — is similar to designing a house. Though unlike a home, it's three-pronged: part residential, part transportation, part corporate; acting as your home or office in the sky. And like a home, it can be painstaking to choose from thousands of design options on your own.
That's why, after the success of its London design showroom, Gulfstream opened a design center in New York's Midtown Manhattan to bring its no-fuss process to some of the busiest private fliers in the world.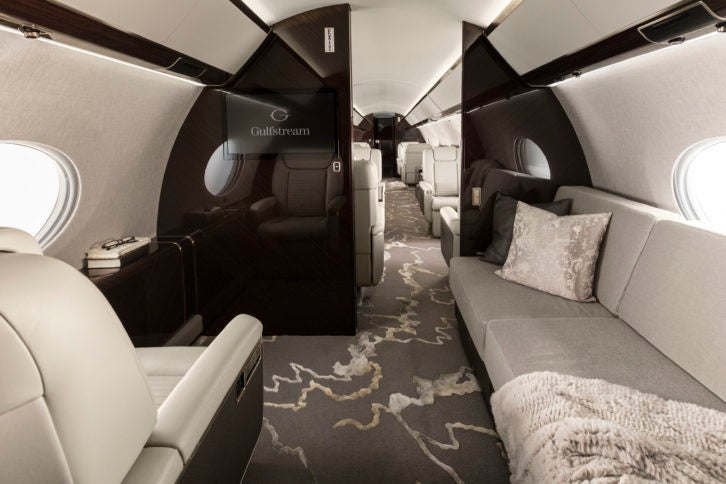 The 8,500-sq-ft sales and design center is equipped with thousands of material samples, accessories, seating options and a 20-ft screen that helps map out potential cabin configurations and displays renderings.
An expert Gulfstream designer and completions executive (who has designed hundreds of planes) will help you pick between style categories that were created based on their most popular designs.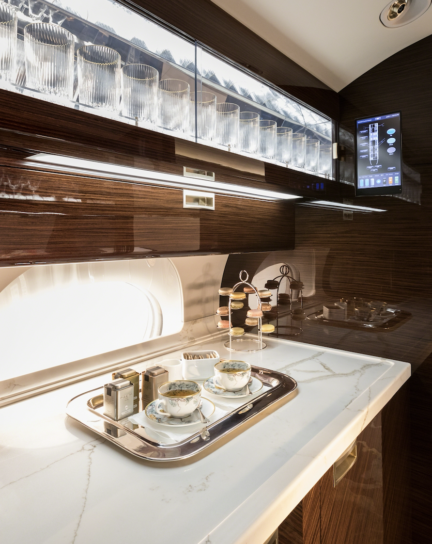 Choosing a design is a very personal decision, and your designer helps customize everything from the exterior color to the seat trim — or choose from pre-set options for cabinetry, furniture, carpet and tableware.
Once you select the design, you can configure the layout of your aircraft however you wish, and Gulfstream will suggest options that best suit your travel routine, including where you go, the number of hours flown each year and your typical passenger count.
As you go through the process, design elements are rendered on a screen in real time, so you can see exactly what you're getting and compare options. You'll take home your design plan and, after just three to five meetings, the design process is complete.
Contact Scott Neal, senior vice president, scott.neal@gulfstream.com, gulfstream.com