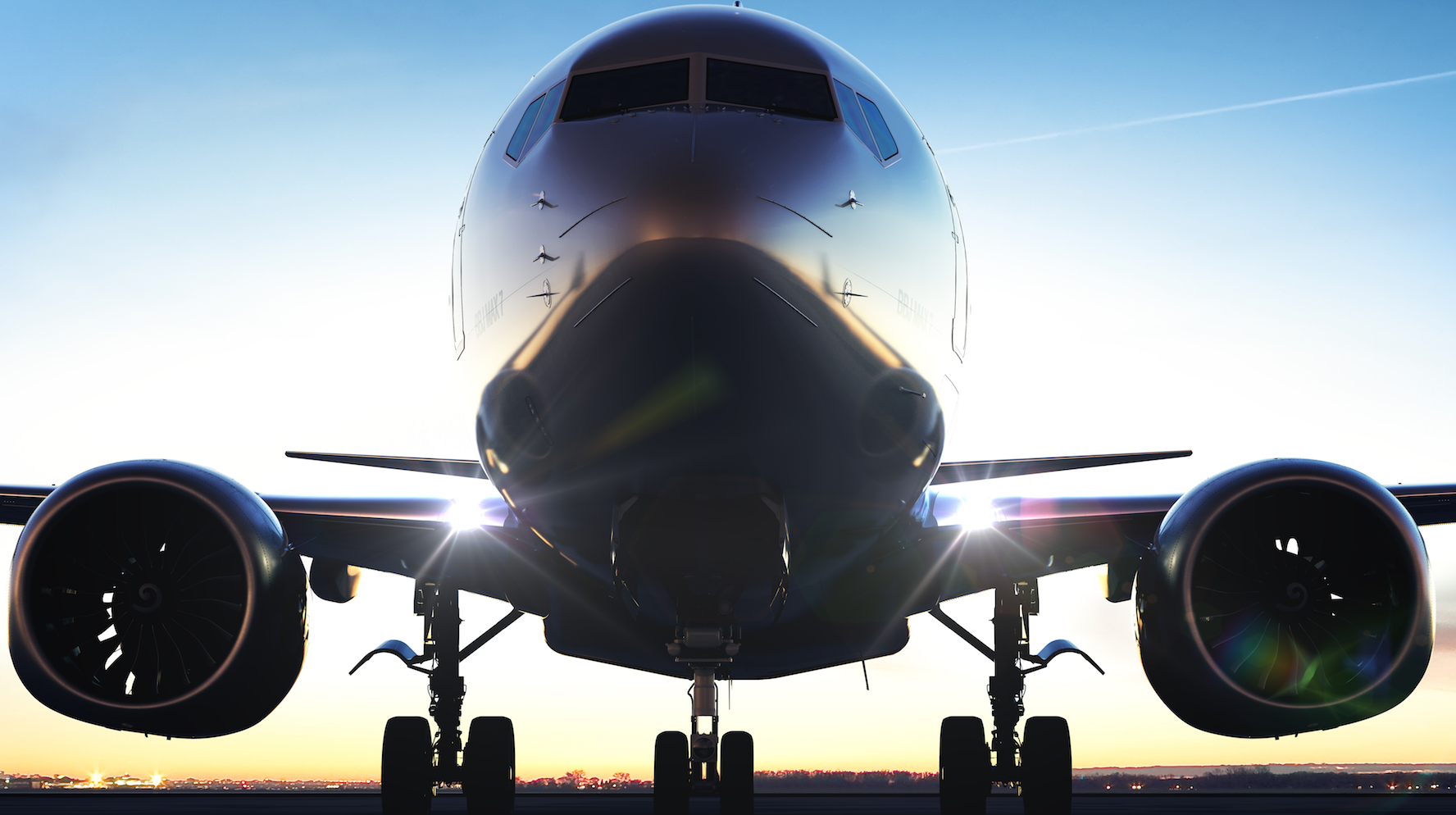 Whether you are looking for a jet to land on a short, dirt runway, need to transport a corporate team across the globe, or are an avid pilot looking for some thrills in the air, Elite Traveler has the top private jets suited to you.
Gulfstream G650ER
Best jet for: Ringing in the New Year…on both coasts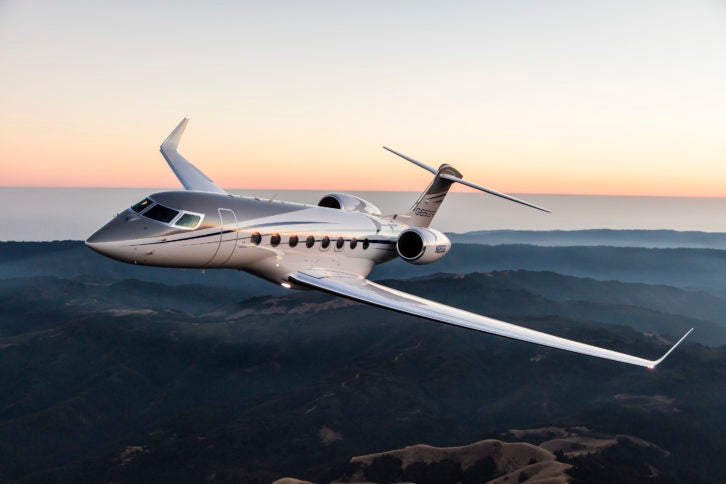 There's something appealing about the idea of ringing in a New Year on the East Coast, then hopping in a fast jet to toast the New Year again on the West Coast — and the G650ER delivers both the speed and reach to make it happen. With a range approaching 8,650 miles, the G650ER has earned accolades for its long reach. And its cruise speed — a smoking 652 mph — makes it just possible to drink the champagne toast in Boston and repeat the celebration less than four hours later in Seattle — but you may need to use the G650ER's higher cruise speed of Mach 0.925, or 710 mph, to give yourself a little cushion on that leg. And why don't you invite a load of friends to the fête — because in the G650ER, you can. If New Year's Eve parties lack appeal, just stick a pin in a globe. There's almost no place on the planet the G650ER can't reach nonstop.
The Numbers
Price: $66.5m
Passengers: 19
Range: 7,500 nm
Max speed: 710 mph
Landing distance: 3,000 ft
Operating cost: $4,848 per hour
gulfstream.com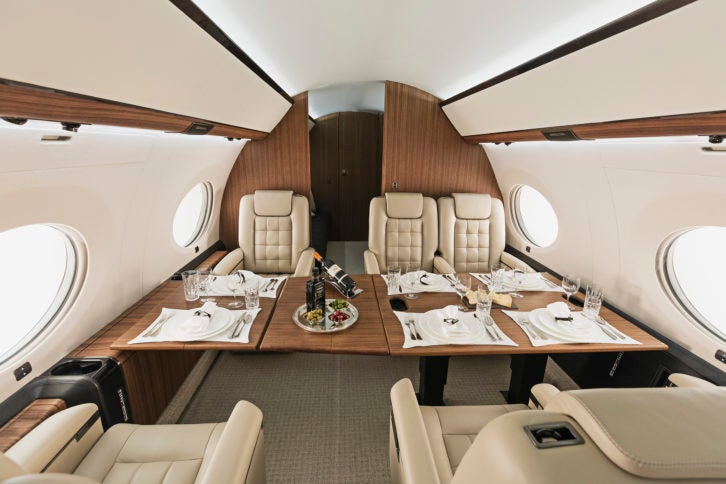 Photos: Gulfstream Aerospace Corporation
Boeing BBJ Max 7
Best jet for: Unfettered globetrotting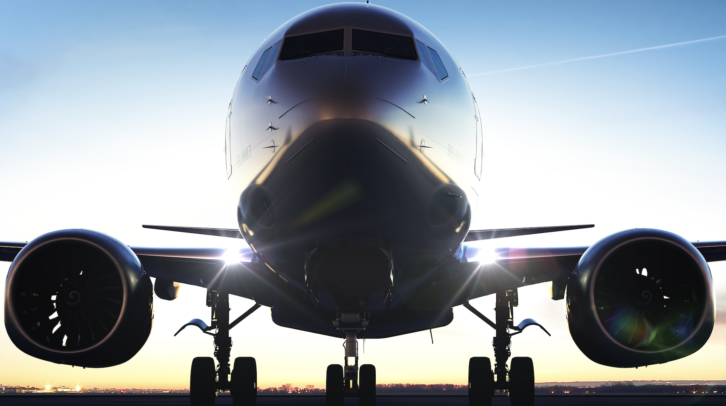 Unarguably, the realm of private jets is filled with machines capable of flying long distances in total comfort. But most of the purpose-built jets can't quite match the Boeing BBJ Max 7. Boeing's Max versions are wholly modern machines, with high-efficiency power plants and digital cockpits. And the BBJ Max 7 — as well as its kin, the Max 8 and Max 9 — offers the all-new Genesis Cabin Concept, an interior finish that wouldn't be out of place in an art gallery. The Max 7 variant, the first to market, boasts a range of 8,000 miles thanks to a flexible fuel-supply system. Pending variants come in with slightly lower ranges, but still above 7,000 miles. And space — well, you choose how you want it finished; it's the ultimate blank slate. So, where do you want to go — and with how many? Have your BBJ Max 7 finished to your tastes.
The Numbers
Price: $88.7m
Passengers: 200
Range: 7,000 nm
Max speed: 527 mph
Landing distance: 2,931 ft
Cabin length: 85.8 ft
Operating cost: $3,070 per hour
boeing.com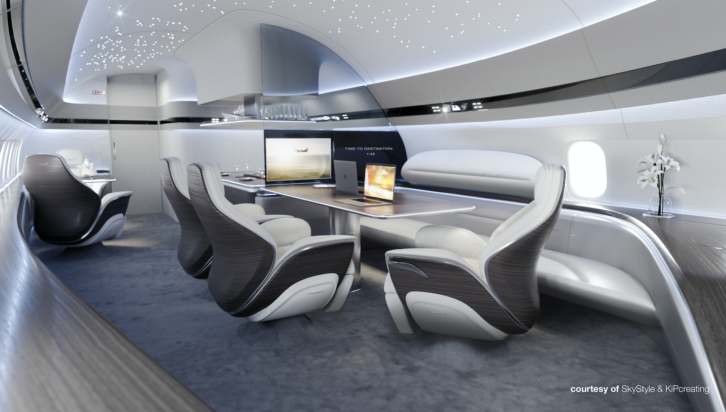 Photos: ©SkyStyle
Embraer Phenom 300E
Best jet for: Island hopping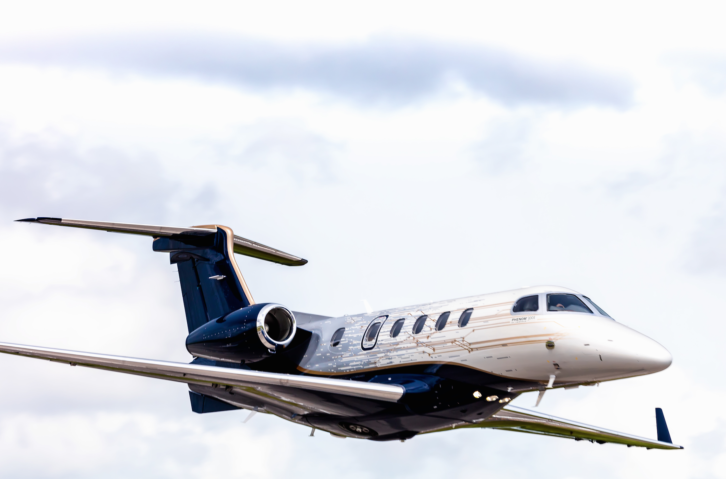 Not every international destination requires hours of flight time or a translator for the local vernacular, just two of the many reasons we love the Caribbean islands. Embraer's best-selling light jet, the Phenom 300E — E for Enhanced — provides a nimble, efficient and capable means of making such a trip but without the usual added cost of flying low, thanks to the two Pratt & Whitney Canada PW535-E engines powering this aircraft. Mere minutes of flight time off the southeast Florida coast, a properly prepared, adventurous aviator can start with the northernmost cay in the Caribbean chain and island-hop down to Central America, with its rich, vibrant Spanish culture, and then on to the energy of Brazil. The Phenom 300E can fly with a single pilot, and with all of its redesigned seats filled on such short legs. That leaves room for diving masks, flippers, snorkels, beach towels and plenty of sunscreen.
The Numbers
Cost: $9.45m
Passengers: 6-10
Range: 1,971 nm
Max speed: 521 mph
Landing distance: 2,220 ft
Operating cost: $1,421 per hour
executive.embraer.com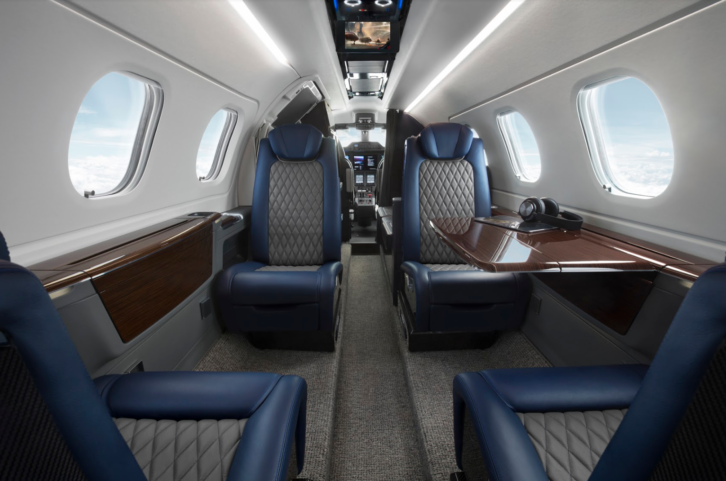 Photos: Embraer
Behind The Scenes: A Look Inside Embraer Phenom 300E
Pilatus PC-24
Best jet for: Dropping into Burning Man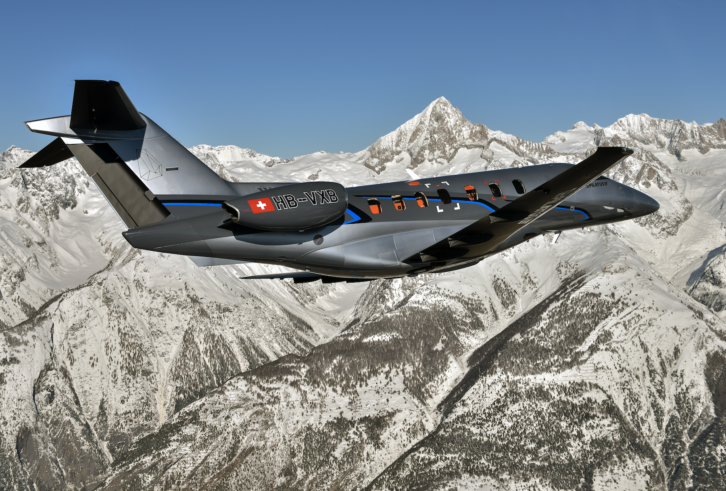 Those attending Burning Man on the playa of Nevada's Black Rock Desert arrive in nearly every type of conveyance, including private aircraft touching down at the festival roughly 100 miles northwest of Reno, Nevada. An ideal bird for this event, Pilatus PC-24's new twin jet delivers excellent unimproved-runway performance and short-field capabilities, all the better to give your guests an aerial view of the city before landing at Black Rock City Airport (88NV). The two 6,000-ft runways of compacted desert floor are designed to take a variety of private aircraft, though they lack the length and weight capacity for many jets that we recommend for other events. Between the Nevada desert's late-summer heat and 88NV's field elevation at 3,912 ft above sea level (msl), this airport imposes some serious limitations — particularly at the peak of the day's heat. But these challenges are well within the capabilities of a PC-24. As many a bush pilot would say, it's a piece of cake. $8.9m, pilatus-aircraft.com
The Numbers
Price: $8.9m
Passengers: 11
Range: 2,000 nm
Max speed: 506 mph
Landing distance: 2,375
Rate of climb: 4,070 ft/min
Operating cost: $2,755 per hour
pilatus-aircraft.com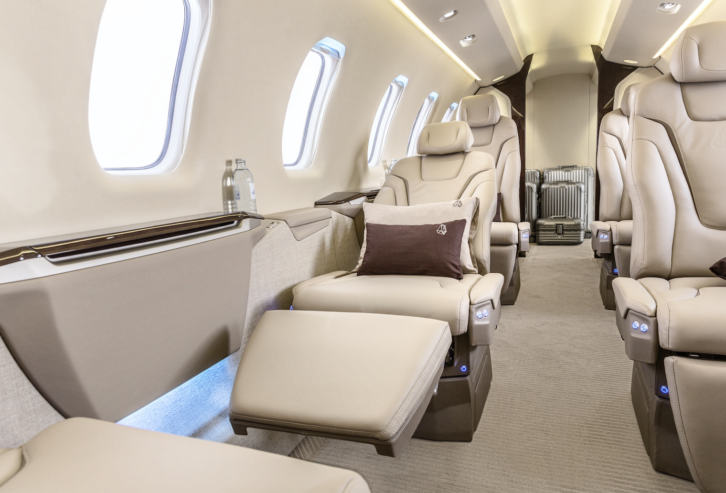 Photos: Katsuhiko Tokunaga / DACT, INC.
Cirrus SF50 Vision
Best jet for: The adventurous owner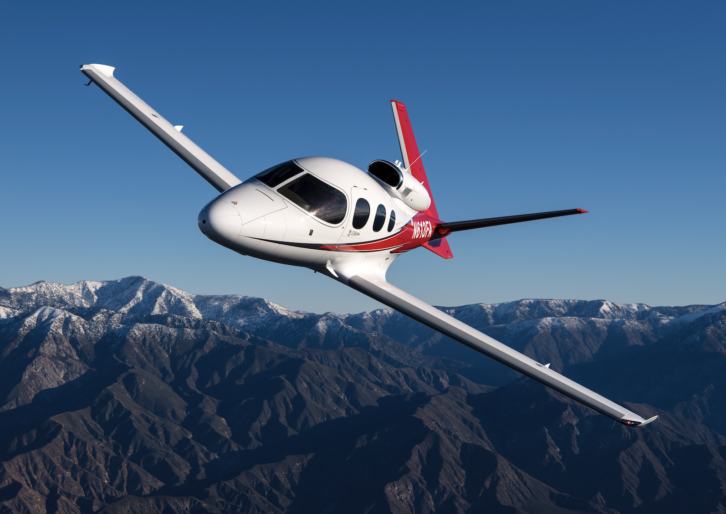 Already in its second incarnation, the world's only single-engine private-jet aircraft delivers speed, payload and automation — all aimed at making travel in the small jet as comfortable and speedy as possible. And as a single-pilot jet, it's opened the sky to a host of pilots unable to rationalize any of the twin-jets available in the light segment. With seating for seven, a top speed of 345 mph and a range exceeding 1,200 miles, the SF50 Vision helps shrink the country to a size small enough so you need only a day to reach any corner of the continental US. Perfect for trips with four and a week's worth of luggage, the SF50 brings a level of simplicity and redundancy seldom found in a jet. One key to its popularity is its size. It can fit into the same hangar space as Cirrus' top-selling piston-powered single, the SR22, but the SF50's superior speed — faster by almost 150 mph — won't let the SR22 see anything but the SF50's tail lights.
The Numbers
Price: $1.96m
Passengers: 5
Range: 1,200 nm
Max speed: 345 mph
Landing distance: 1,628 ft
Safety Parachute system
Operating cost: $661 per hour
cirrusaircraft.com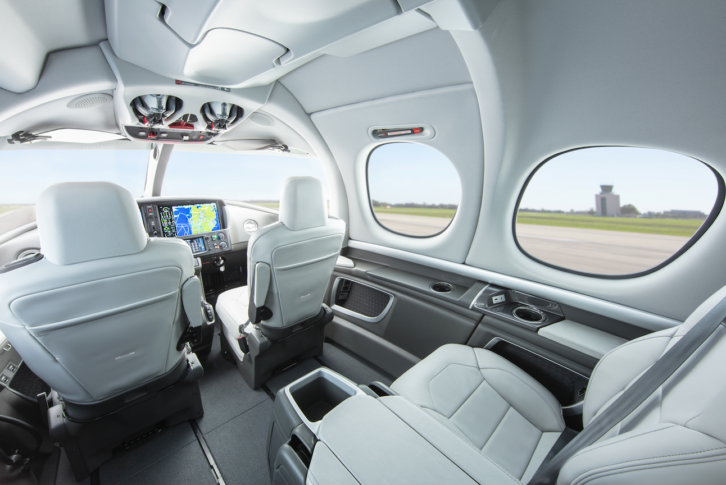 Photos: Joel Silverman, Jeff Frey & Associates
Dassault Falcon 8X
Best jet for: Adventures in Aspen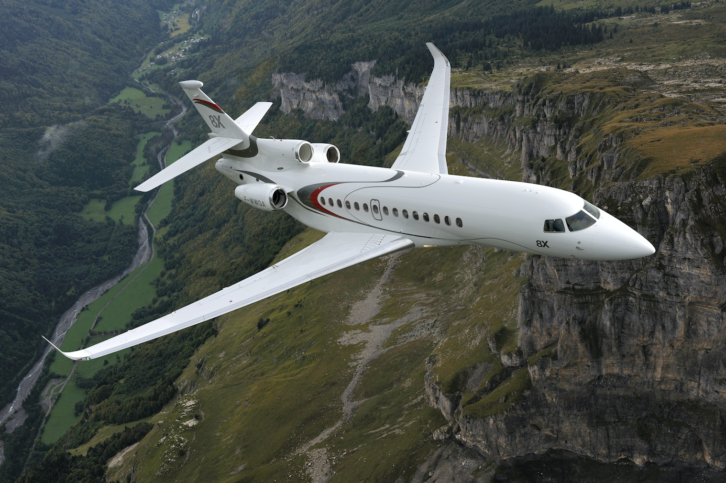 Few destinations offer a greater variety of events and attractions than Aspen, Colorado, a quaint skiing mecca nestled among the soaring peaks of the Rocky Mountains. At an elevation of 7,820 msl, Aspen-Pitkin County Airport stands among the highest fields in the US — but that matters little to Dassault's flagship trijet, the Falcon 8X. The 8X can leave London City Airport's 3,934-ft runway, fly directly to New York, then head on to Aspen. There, the 8X easily handles Aspen's higher elevation from as far away as 7,435 miles thanks to its low 123-mph landing speed. The 8X offers room for eight or more, depending on the load, with ample storage space for skis and boots. This ensures your wardrobe matches the weekly Friday Morning Uphill Breakfast Club at Cliffhouse restaurant atop Buttermilk Mountain, and the après-ski wardrobe for fireside socializing once you're off the slopes. If international destinations hold more appeal, the 8X's three-engine configuration — a Falcon-only trait — adds security and efficiency to ocean crossings. Flying from within the US, the Falcon 8X can handle even more of your party-ready friends.
The Numbers
Price: $59.3m
Passengers: 8
Range: 6,450 nm
Max speed: 425 mph
Landing distance: 2,240 ft
Operating cost: $3,693 per hour
dassault-aviation.comn.com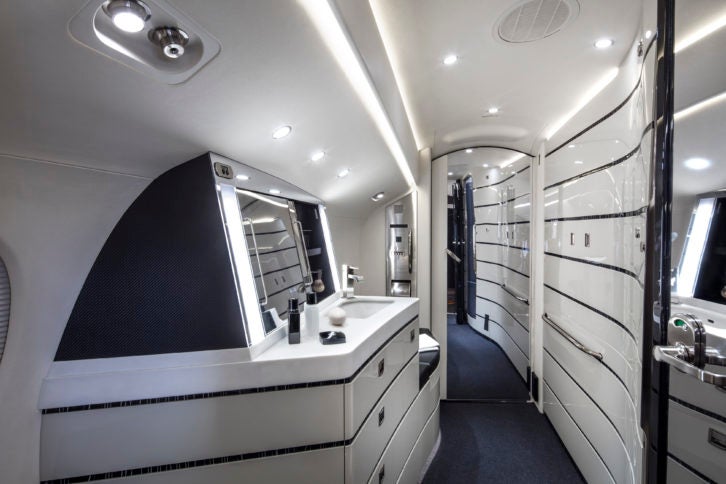 Photos: Katsuhiko Tokunaga.
Airbus ACJ350 XWB
Best jet for: Hosting a 24-hour around-the-world party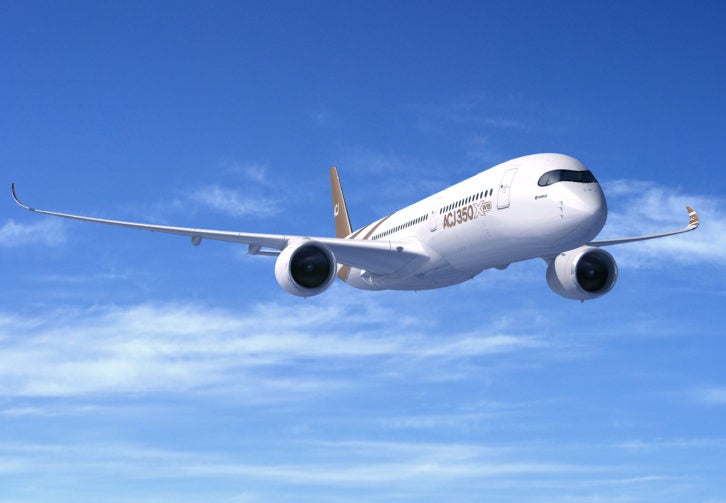 With a maximum range exceeding 12,500 miles, the newest Airbus Corporate Jet, ACJ350 XWB, delivers plenty of space, allowing up to 25 guests to roam the cabin on flights exceeding 22 hours. Airbus bills the ACJ350 XWB as the world's most modern VIP widebody aircraft. The XWB — for Extra Wide Body — benefits from the extensive use of advanced materials. More than 70 percent of the aircraft is built of structures combining carbon composites (53 percent), titanium and modern aluminum alloys. The result: a lighter and more cost-efficient aircraft with reduced maintenance needs. And the power plants, the latest-generation Rolls- Royce Trent XWB, run more quietly and use less fuel than previous versions. Of course, the interior finish and exterior paint are all up to the owner, so this globetrotter can be outfitted to your specifications.
The Numbers
Price: $317m
Passengers: 25
Range: 12,500 nm
Max speed: 525 mph
Landing distance: 6,500 ft
airbus.com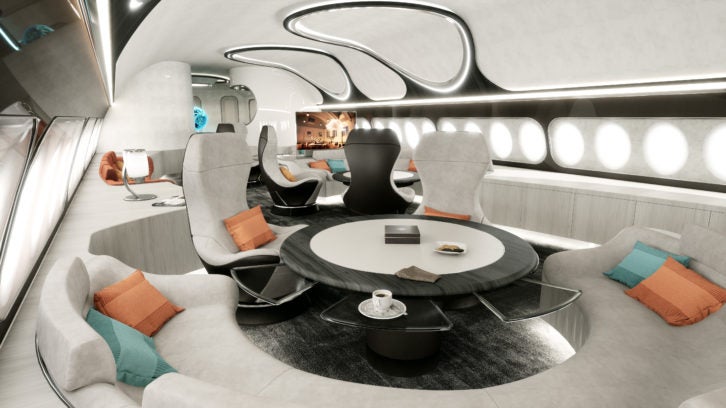 Photos: DACT, INC.
Cessna Citation Longitude
Best jet for: Flying your crew to the Super Bowl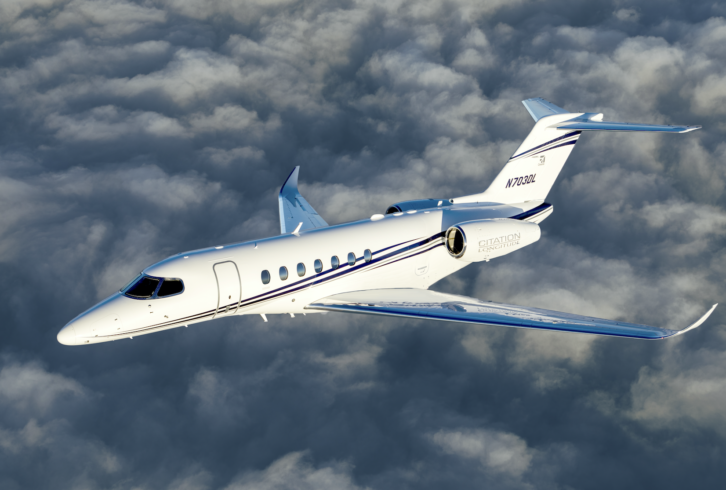 Cessna's largest-ever Citation has a cabin ideal for hauling up to nine of your sports-fan friends to events where the tickets are some of the most coveted, the action constant and the competitors' tension high. Noted for the quietness of its cabin, the roomy Longitude encourages conversation or tapping into Gogo Business Aviation in-flight internet to keep track of developments off the field. With a heated — and pressurized — 100-cubic-ft luggage compartment in back, your guests can easily access their gear in-flight, and they shouldn't fret about needing to leave anything behind — that compartment holds up to 1,000 lbs, and there's additional storage room elsewhere in the plane. Fully fueled, the Longitude's luggage capacity stands at 1,600 lbs. With a nominal landing distance of only 3,400 ft, any city hosting one of these major events can handle the Longitude, with takeoff distance barely more than 3,000 ft. Most cities hosting such events boast much longer runways. It cruises at near to 550 mph, and can cover just over 4,000 miles non-stop.
The Numbers
Price: $26.9m
Passengers: 9
Range: 3,500 nm
Max speed: 548 mph
Landing distance: 3,400 ft
Operating cost: $3,425 per hour
cessna.txtav.com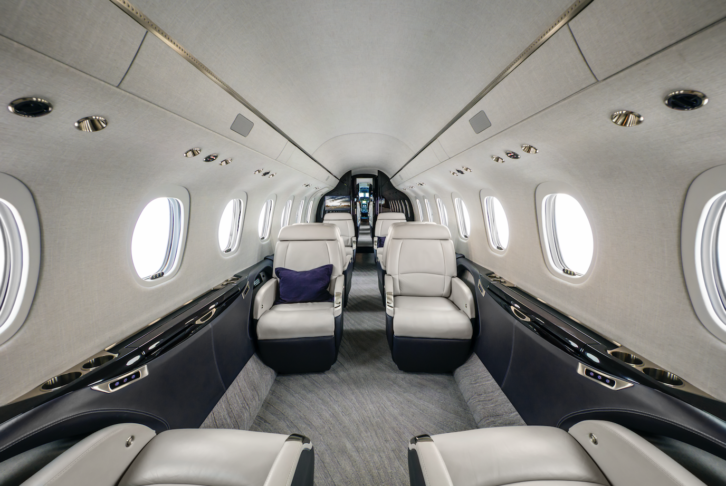 Photos: Paul Bowen Photography
HondaJet
Best jet for: The family pilot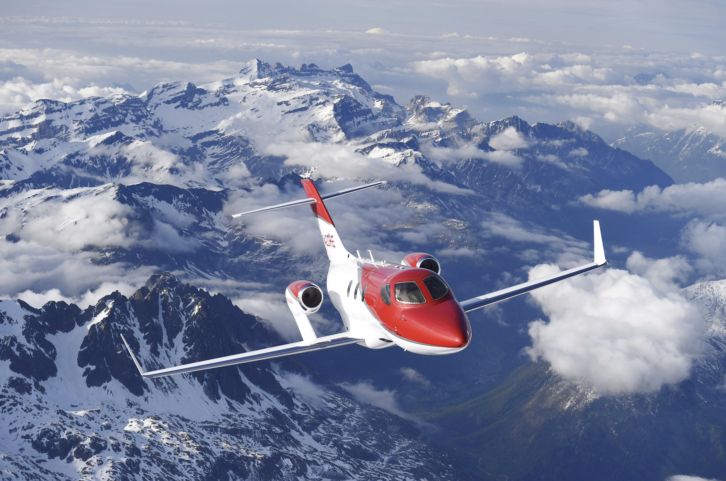 Finally, a light jet tailored for the family pilot, with room for the pilot, the pilot's spouse and up to four little ones in the cabin. The HondaJet's unusual over-the-wing engine mounting opens up the interior of this jet in a way unmatched by any other small jet. The extra space comes courtesy of what the HondaJet lacks: the engine spar that typically goes between two fuselage-mounted engines. That is space the cabin occupants get to use, giving this jet a spaciousness absent from its closest competitors. Capable of cruising at about 485 mph, the HondaJet can cover more than 1,000 miles in about two hours and 45 minutes at high-speed cruise and is the fastest business jet in its class. Drop down to economy cruise, and the range edges upward to more than 1,300 miles in about three and a half hours. Of course, if Grandma lives close enough, Dad, Mom and the little ones can cover the holiday trip in under two hours — and still have fuel to get back home.
The Numbers
Price: $4.5m
Passengers: 5-6
Range: 1,223 nm
Max speed: 485 mph
Landing distance: 3,050 ft
Operating cost: $1,135 per hour
hondajet.com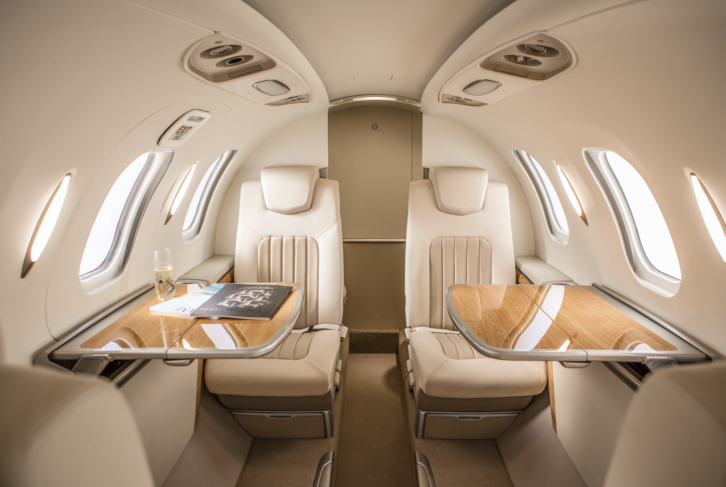 Photos: HondaJet
Bombardier Challenger 650
Best jet for: Hopping the Atlantic – or going to Hawaii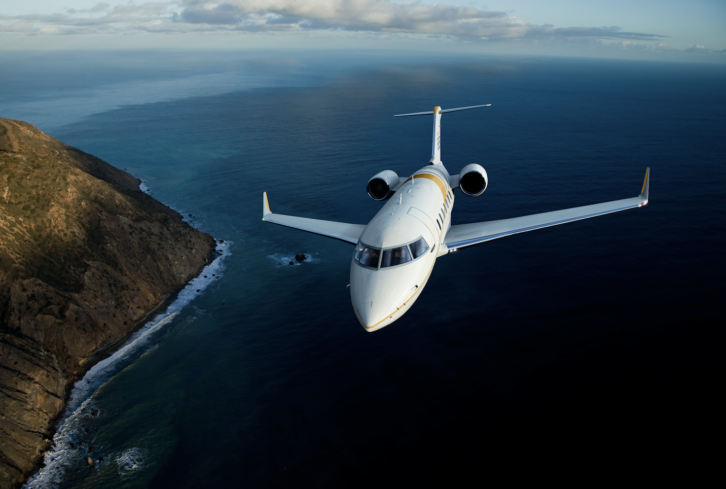 When your destination awaits on the far side of the Atlantic, or well out in the Pacific off the West Coast, the 4,246- mile range of the Bombardier Challenger 650 helps make the flight more comfortable. The 650 boasts a fuel-endurance time of eight hours and 45 minutes — at more than 500 mph — enough to make it to England or Honolulu from the closest US jumping-off point. With space enough for nearly a dozen friends, the quiet cabin of the Challenger 650 boasts a height of 6.1 ft and a width of 8.2 ft. Filling it with 11 friends won't crowd the 650's cabin, which stretches more than 28 ft long. Lest any of your guests grow bored looking at all that water, the 650's advanced HD and wireless entertainment system stands ready to enliven those hours en route until it's time to touch down. So where will it be? The lush rolling hills of Ireland? The dramatic volcanic landscape of Hawaii? Or perhaps Iceland's harsh, alien wilderness?
The Numbers
Price: $32.7m
Passengers: 12
Range: 4,000 nm
Max speed: 541 mph
Landing distance: 2,775 ft
Operating cost: $3,384 per hour
businessaircraft.bombardier.com