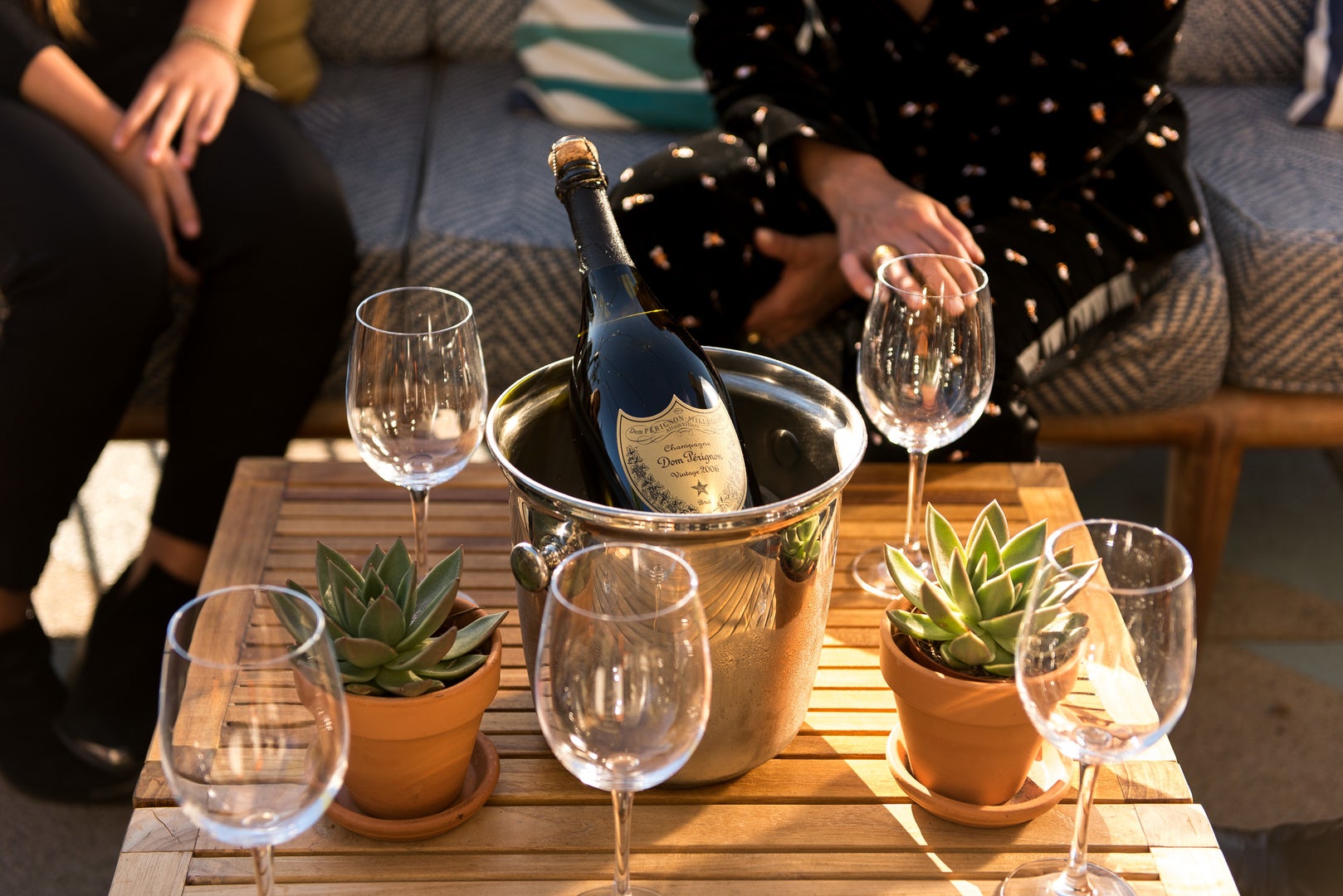 By Olivia Cuccaro
Never find yourself champagne-less again. In a world where you can order everything from dinner to taxis at the push of a button, you can now have your Dom Pérignon delivered on demand too.
Luxury champagne house Dom Pérignon has partnered with alcohol delivery service Thirstie to bring bottles of bubbly to selected areas in the US. Beginning with New York and Miami, champagne lovers can purchase Dom Pérignon vintages straight from the brand's website to enjoy within a one-hour delivery window.
Thirstie facilitates sales of Dom Pérignon through licensed retailers so whether you're hosting a party or spending the night in, you'll receive your favorite vintage chilled and ready to pour.
Head to 1H Delivery on Dom Pérignon's website to choose a product (Vintage 2006 or P2 1998) and a quantity. By entering an address or utilizing the site's geolocation services, the delivery can arrive within an hour or be scheduled for a specific date and time.
Dom Pérignon delivery is now available in New York and Miami with plans to expand to other major US cities. For more information, please visit domperignon.com.