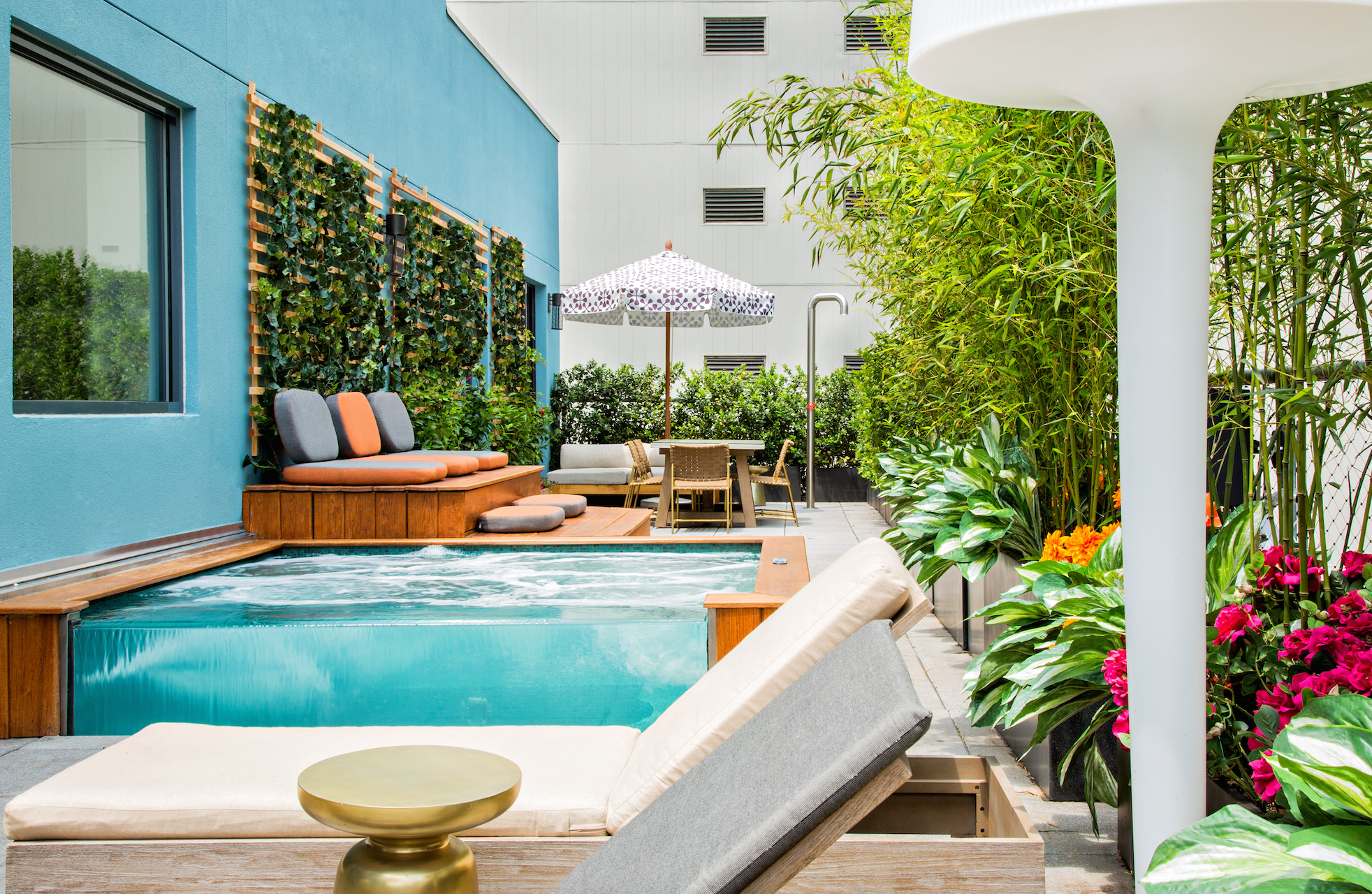 By Olivia Cuccaro
Ready your rackets — the US Open is upon us. Whether you're a singles champion in your own right or always prefer to watch from the stands, there's nothing quite like seeing the pros face off in New York City. If you're thinking of missing out on this year's matches, trendy Dream Downtown hotel has partnered with a private jet company for the ultimate US Open getaway experience that will have you, quite literally, jumping on a jet to catch the event.
Aptly named the Luxury Player Package, this luxurious experience begins with up to three complimentary seats on empty-leg flights from an array of cities in the US and Europe, or complimentary seats on select shuttle routes to New York.
Once you arrive at Dream Downtown, champagne and fresh strawberries will be waiting to welcome you as you're escorted to the opulent GuestHouse suite for a three-night stay. The stunning 2,500 sq ft duplex penthouse comes complete with its own glass-bottom rooftop Jacuzzi for looking out over the Manhattan skyline, as well as a garden terrace, private barista and sneaker stylist. Once you're settled, head to chic PHD Rooftop Lounge where you'll have a table reserved and bottle service, but not until you're primped with a complimentary hair appointment at celeb-approved IGK Salon.
When it's time for tennis, you and a guest will be escorted by a personal driver to and from the US Open tournament to witness the greats in action. Relax and sun yourself between the tennis excitement at a private cabana at The Beach at Dream Downtown, while also enjoying unlimited personal butler service throughout your stay. As your US Open experience comes to an end, start planning your next vacation — those who book the Luxury Player Package also receive one 12-month membership to the jet club valued at $15,000.
The Luxury Player Package is available to book from August 28 to September 10, 2017. Pricing begins at $30,000. For booking, please contact social@dreamhotels.com.
Dream Downtown is located at 355 West 16th Street, New York, NY 10011. For more information, please visit dreamhotels.com.
Click here for more on tennis season in New York.