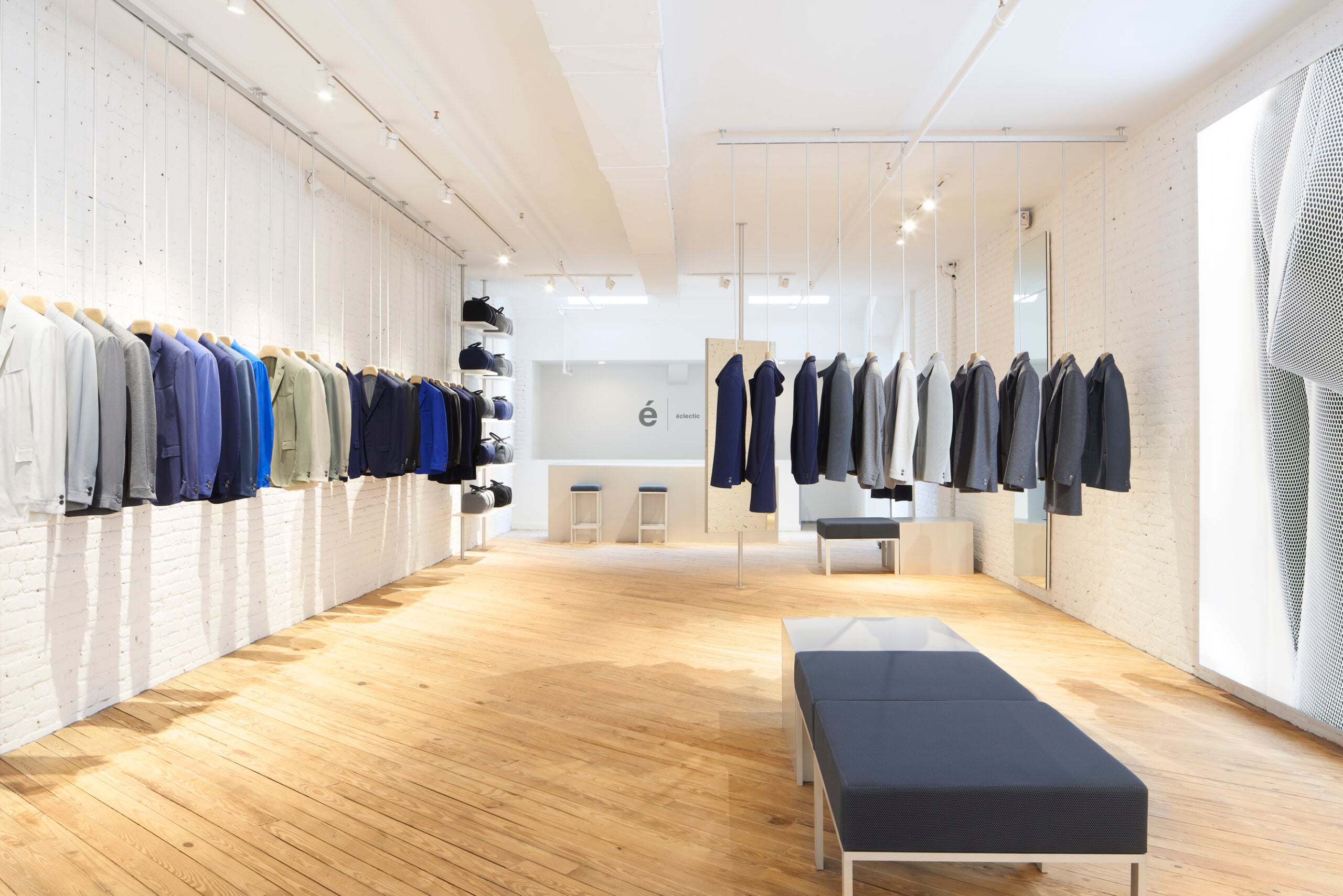 You could say Franck Malègue is having a homecoming. After spending time in New York in his early '20s, he's dreamed of opening a menswear boutique. Now, he's returned to New York with a lifestyle menswear line that blends activewear and tailoring for the modern man.
"New York was a little bit like my first love," says Malègue on why he opened a boutique in New York. "Bringing my whole brand to New York is a personal achievement."
That brand is éclectic, which Malègue calls an 'active tailoring' brand.
He explains that the men's marketplace is segmented: high-fashion and traditional. Malègue wanted to bridge that gap between the high fashion market, which he says, "many men don't understand" and the conservative market which "many men want to get out of." Adding another layer to the story, is the booming activewear market.
"The idea was to create a brand that was the crossroads of all of those worlds, but mostly at the crossroads between activewear and tailoring," Malègue says. Thus, active tailoring.
He uses high-performance fabrics found in activewear and even in industrial- or military-wear. For example, Cordura, which he uses in his blazers, was a fiber developed for the US army – it's water-repellent, windproof, wrinkle-less, but soft. Not only are these products proven for performance, the way he uses them in tailoring is completely patented. He sources much of his product, like superfine wool for his 100 perfect wool jackets from a small, Italian mill.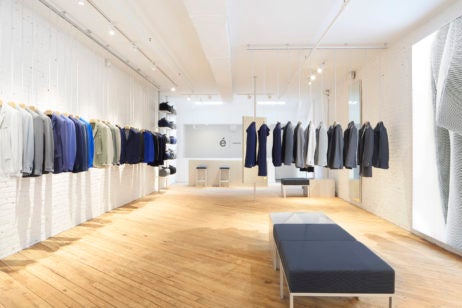 To tailor these naturally shapeless fabrics, Malègue works with master tailors at Italian ateliers in Treviso, who have years of experience working with the finest fibers (cashmere, silk and wool) and tailoring methods to help him construct the otherwise difficult-to-shape fabrics into his jackets and blazers. Another advantage of working in this northern Italian town is the proximity to the Alps, and you have mills developing hi-tech fibers for sportswear. He says it's an "ideal location" for what he's doing.
What's interesting about éclectic's production is that it takes years to develop and perfect the mixture of the high-performance fibers with natural fibers such as wool, silk and cashmere – sometimes a year to 18 months. The pieces he creates are timeless and are meant to be worn for years and years. But beyond that, social responsibility is important to him.
"Sustainability, eco-responsibility and social ethics are very important to me. The slow fashion process allows a new approach to the business. We know fast fashion is the most polluted industry in the world. Our approach enables us to embrace the associated values which are important to me and my customers," he says.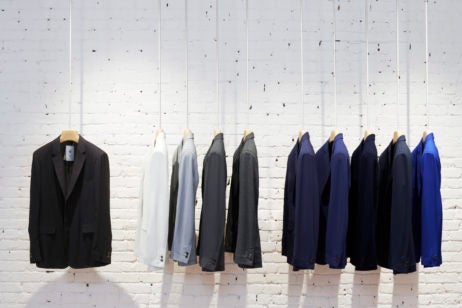 This is something he hopes to share with new US clients, and the New York boutique has already helped him access a new brand of clientele, such as tech executives from Silicon Valley.
"To me, our customer is the urban nomad. It's the fact that you don't need to travel to be on the move. Being on the move doesn't necessarily mean you're on the plane and traveling internationally, it can be going from downtown to uptown. It's being able to wear nicely cut jackets and coats and not having to bother with the elements," he explains.
The brand has three stores in Paris and one in New York, but the e-commerce side of the business will be launching in 2019. "It's difficult to explain [online] the feeling you have when you're trying on an éclectic jacket," he says
And while he loves the personal connection he has with his clients (Malègue is often greeting customers at his store and explaining the science behind each of his pieces), he wants to reach those on-the-move consumers in every corner of the world.
éclectic, 27 Greene St, +1 212 334 3600, e-eclectic.com