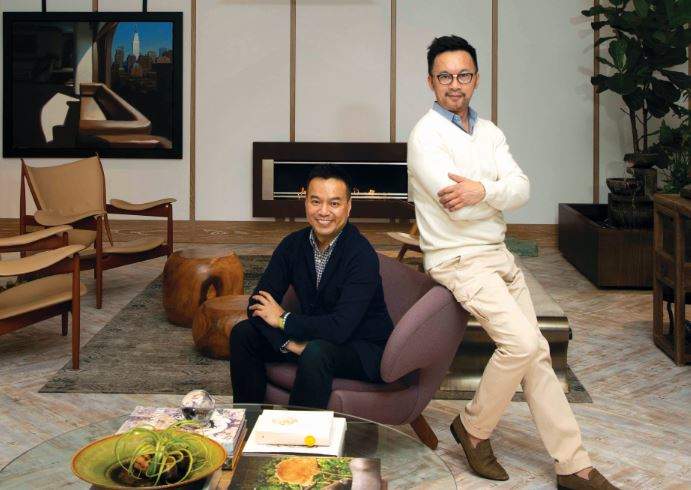 In the past two decades, Ed Ng and Terence Ngan have elevated their Hong Kong-born design firm, AB Concept, to lofty status on the international stage. The design duo is now known for narrative-driven design concepts with meticulous detail and diverse cultural influence, fusing architectural precision with bespoke craftsmanship and fluidity between aesthetics of the east and west. Terence draws on his understanding of space, order and proportion in the architectural forms while Ed creates narrative through materials, ornament and texture. You can see their work gracing the interiors of restaurants, hotels—including properties by Four Seasons, Rosewood, W Hotels and Mandarin Oriental—and residential spaces around the world, with the recent addition of luxury retail space. The recently released coffee table book by Assouline — AB Concept: A Cultural Journey through Light, Form and Space —  gives insight into these inspired projects. We speak to one half of this firm's creativity, Ed Ng, about the AB Concept approach, and what we can expect to see next.
What do you think differentiates your work most?
We try not to repeat ourselves. That's what we've been trying to do for the last 20 years. We want to use design as our journey in life. Design is our vehicle, and we want to enjoy the process. At the beginning of a project, we have no idea what it will turn out to be, but at the end my client and I are always very happy with the outcome. I think what clients expect from us is something completely bespoke and unique to them.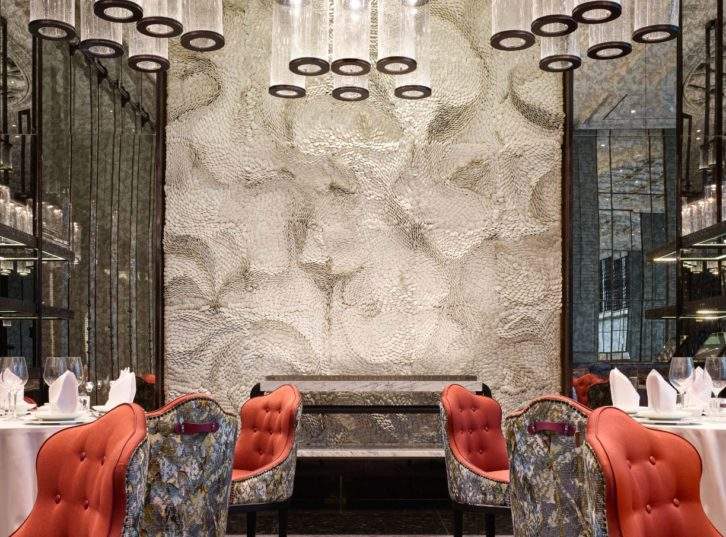 How do you formulate those unique ideas each time?
Well, I think it comes from the location and the brand, whether that's the operator for the restaurant or hotel, retail or prime luxury residences. The designs all need to be highly unique based on the brand's personality. They're all different. It's like being a chef who is transported somewhere new — they'll visit the market in a place they've never been, looking at ingredients they've never seen, but they use their culinary talent to put together something that is new for them but based on their know-how. That resembles what we're doing with our creativity in design.
Where do you find particular inspiration?
Designers are constantly looking for places they can get inspiration. For me, Japan is very important. I spend almost half of my time here. Japanese people respect their culture but they're also open to outside influence. For example, if someone is really interested in French or Italian cuisine, they'll take that and create their own version of it, developing something new. This is a very inspiring mentality. They want to take something that's beautiful from another place and turn it into something that's a part of their culture. Japan also has the wabi-sabi (perfection of imperfection) philosophy. Design has to be perfect in terms of its symmetry and geometrical forms in many cultures, but in Japan and you see it the other way around with designs using the negative space and light. There's so much inspiration to find in Japan.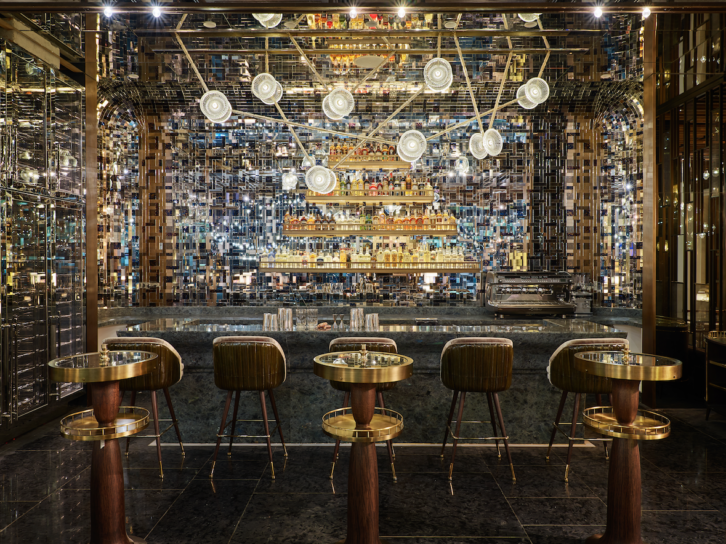 Are there any projects you're particularly proud of?
We have a great synergy with Four Seasons. We started with the Shanghai Four Seasons Hotel Pudong; they brought us to our first project in the UK, Mei Ume at Four Seasons Hotel London at Ten Trinity Square; then there was Four Seasons Hotel Kuala Lumpur. With these projects, they've been giving us a lot of freedom. There's a mutual trust. For a good design, you need a good designer but you also need a good client. With Four Seasons, the design doesn't end up being lost in translation; the project always turns out to be something I am really proud of.
What projects are you working on now?
Almost immediately, there's the opening of the Lalique flagship store in Shanghai — Lalique has never used an outside firm to design one of their retail showrooms. I am the very first designer to create retail space for them, so I am extremely proud of that. We do a lot of hospitality; retail is another spectrum. You need to know the brand and reinterpret it with a new concept. That project will be unveiled during Shanghai Design Week.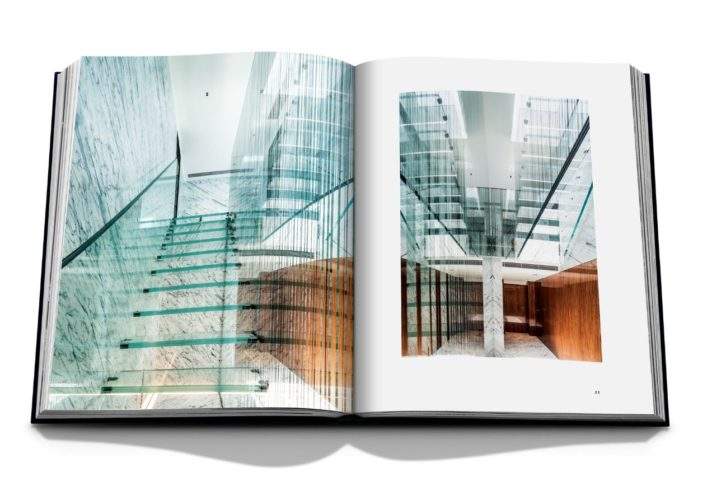 What plans and aspirations do you have for AB Concept?
I would love to design the interiors of a yacht. The standard of craftsmanship is expected and there's such attention to detail. I'd love to do that. It's just like in travel when there's a destination you want to go but have never had the opportunity to go; it's one of the things I would like to try. To me, it's the novelty.
One of the projects I'm working on now is 50 West 66th Street in New York. It's our first project in North America and an important destination in the city. We're designing the interiors of a building designed by Snøhetta, one of my favorite architectural firms. Over in Europe, we then have the W Hotel in the Algarve, which is going to be the biggest W Hotel in Europe.
In December 2018, the design duo released their coffee table book, AB Concept: A Cultural Journey through Light, Form and Space, telling the stories behind projects from the last two decades to transport you to inspirational spaces around the world. A part of Assouline's Legends Collection, this book is available online for $195.