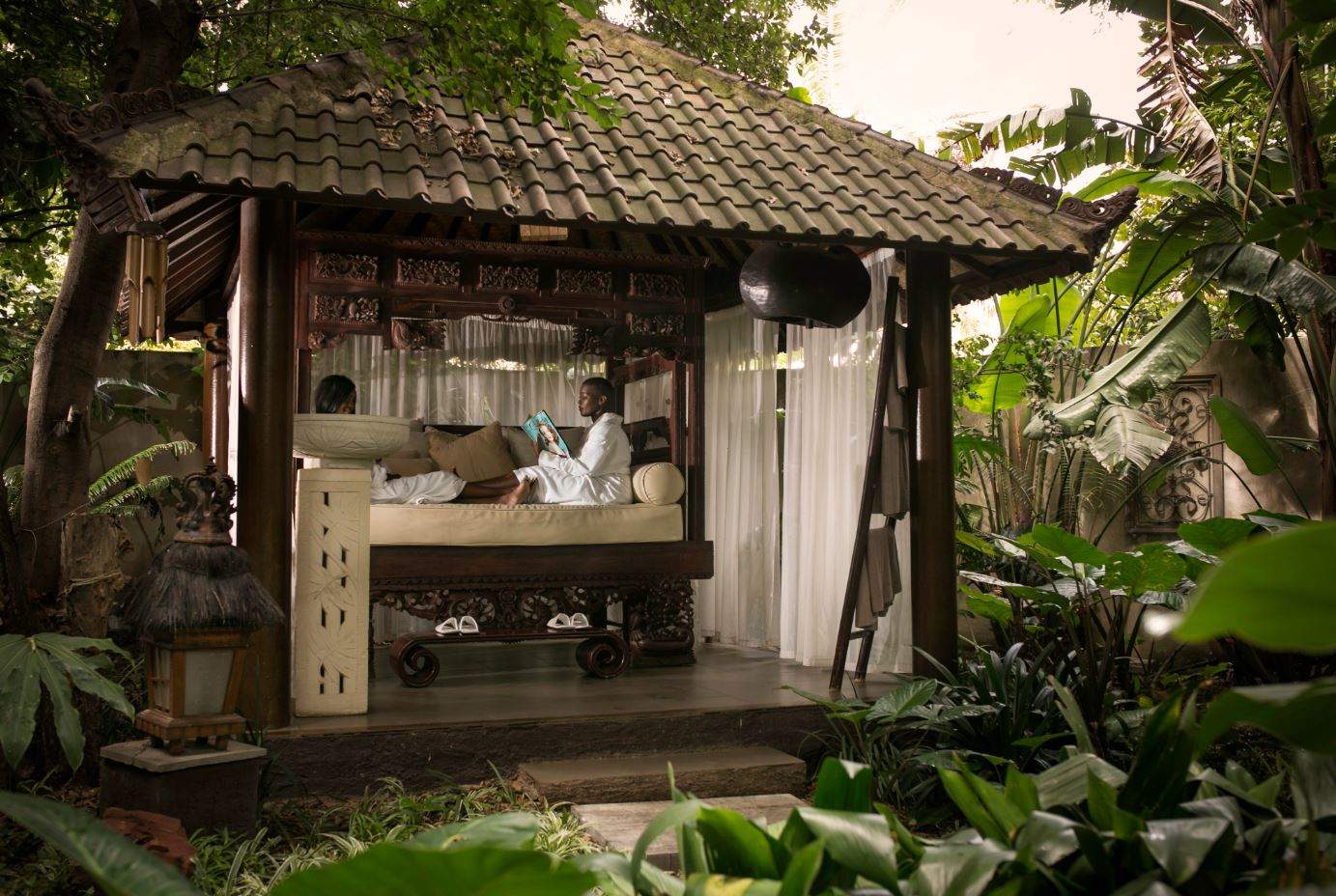 Fairlawns is tucked into a lush pocket of greenery in the Morningside suburb bordering affluent Sandton. A transformation of this garden-enclosed hotel's wellness space now means Fairlawns has the largest spa sanctuary in all of Johannesburg. These sprawling spa facilities, which came to completion at the end of last year, add to the hotel's stand-out appeal as a tranquil retreat from the city.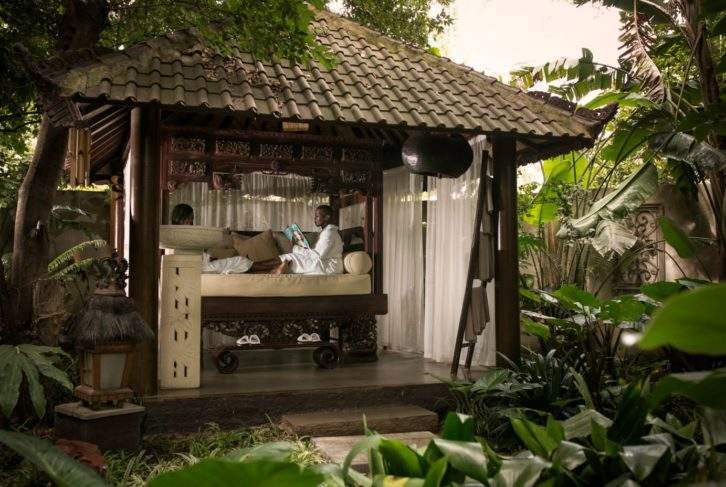 The boutique hotel first opened in 1997 on the previously family-owned Oppenheimer Estate. The estate's manor, stables and land were transformed into an idyllic retreat with flourishing gardens, expanding over the years to offer more facilities, standalone villas and luxurious suites. In the time it's been open, the hotel has proven a triumph, garnering a collection of awards for its restaurants, wine list and spa, as well as for the hotel as a whole.
The hotel's manor house, Palladian-style courtyard, villas and verdant gardens then lie within a covering of mature trees, with the sound of birdsong and trickling water. Stone pathways wind through this serene garden, from the lawns and inviting pool to the cabanas and terraces, with over-sized vases overflowing with flowers and stone buddhas peering out from the foliage. Inside, classic sophistication is paired with contemporary flair and thoughtfully placed objets d'art. Black and white tiles cover the floors and contemporary chandelier hang from above.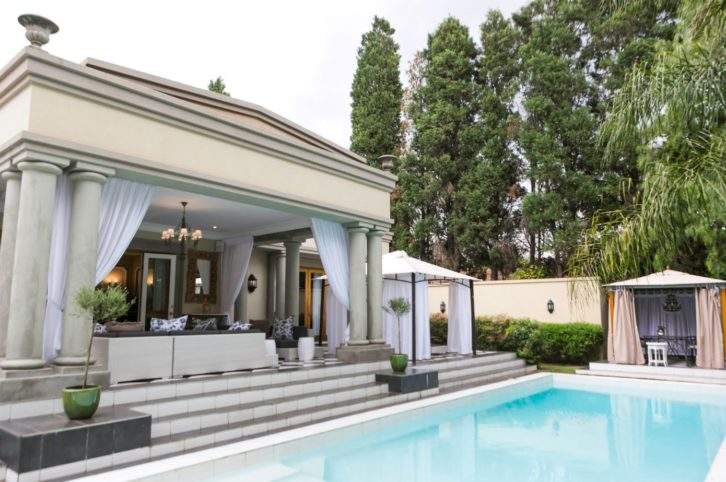 Many people come to Fairlawns for the serenity of the gardens and newly expanded spa, but others are drawn by the hotel's distinct style and for the restaurants that alone are worth checking in for, whether you're here to get to know the city or moving on to Kruger National Park.
STAY
Fairlawns has 40 unique suites and one standalone villa to choose between. From the suites, go for the Maison Spa Suite with two en-suite bedrooms, dining room, lounge and balcony with views over garden. Or choose the novel two-bedroom Tree House Studio with kitchen, lounge and dining room, which sits in the treetop canopy. These are joined by a collection of one-bedroom Grand Chateau Suites in a wing of the manor house, the Courtyard Suites of the Palladian-style courtyard with formal garden, and the Villas Suites, which are positioned overlooking the immaculate lawn.
Villa Moji is a favorite for anyone seeking privacy. The villa is set in its own garden with private access, private parking and extra security. It has a lounge, dining room, kitchen and study, plus two en-suite bedrooms opening onto a patio, which leads to the garden and private swimming pool.
All of the suites have big windows that let the light pour in and modern interiors featuring four-poster beds, state-of-the-art tech, fireplaces and luxurious detail. Many open out onto the tree-shaded courtyard and lush garden with seating among the flowers, foliage and fountains.
DINE
Food is a major focus here. The hotel's signature restaurant Amuse-Bouche is a resplendence of leather button-back chairs, black and white tiled floors, white table cloths, floor-to-ceiling windows overlooking the garden and modern chandeliers. A lavish buffet breakfast is laid out each morning, with a la carte options like smoked kippers and French toast, then a menu of prettily plated modern South African dishes with international influence is offered during lunch and dinner. Try the smoked springbok carpaccio with Japanese mayonnaise, parmesan chips, tomato salsa croutes and soya pearls; pumpkin gnocchi with pumpkin textures, hummus, chickpea, coconut and dukkah spice; or slow-cooked lamb shank with tomato flavoured pomme puree, garden vegetables, rosemary and apple jus. Finish with a dessert like Abinao 85-percent dark chocolate with chocolate textures, spiced fig, berries and coconut gelato.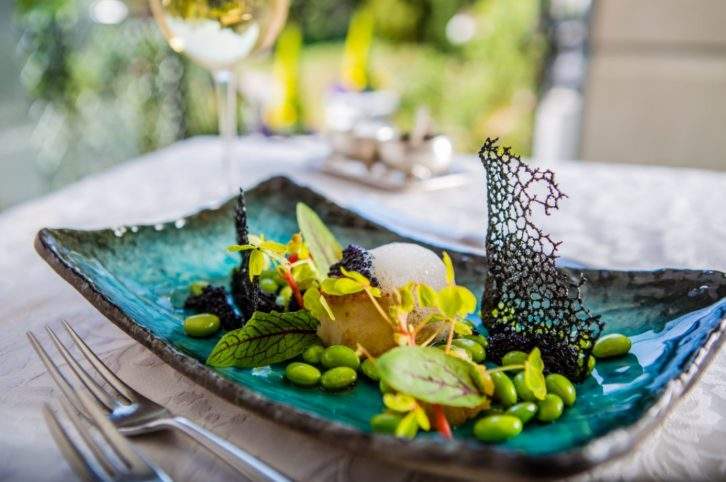 The alfresco Manor House Bistrot is for more casual with café-style dishes and afternoon tea with champagne. Order from the Strawberry Daiquiri Cake Trolley inspire by The Ritz London while gazing out across the garden. Private dining space, Into the Woods, then brings the garden indoors, with its space for up to 12 guests that's meant to represent a Birchwood forest. Choose five, seven or nine plates from the Into the Woods Journey menu, which includes dishes like 'The Deep' with sous vide baby octopus, black risotto, samphire, seaweed, sour cream and lemongrass, and the 'Mountain Goat' dessert combining goats cheese, fig, pepper dew and pear.
These restaurant are complemented by the Perrier-Jouët bar, Muse Champagne Room, where an all-white bar, emerald green tiled fireplace and lounge spilling out onto a terrace provide the stylish setting for cocktails paired with canapés and oysters.
RELAX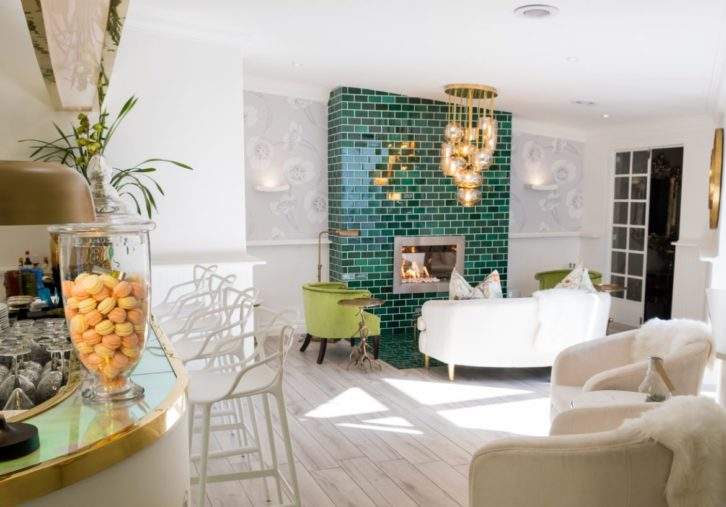 Now the biggest wellness sanctuary in Johannesburg, the Spa at Fairlawns is one of the biggest draws for booking your stay here. As a separate enclave off the main lawn with its own bamboo garden, this Southeast Asian-inspired wellness space feels like a hidden corner of the estate. Treatment suites are tucked into the bamboo garden or positioned with a view over the main gardens and pool.
New features include a Japanese sento bath, Thai sala, heated plunge pool and pod swing chairs, plus new signature natural clay products and oils for treatments. From the Balinese spa menu try the Royal Bali Ritual, starting with an energizing Balinese spiced exfoliation and body wrap, before going on to a full body massage, power booster facial and classic manicure or pedicure.