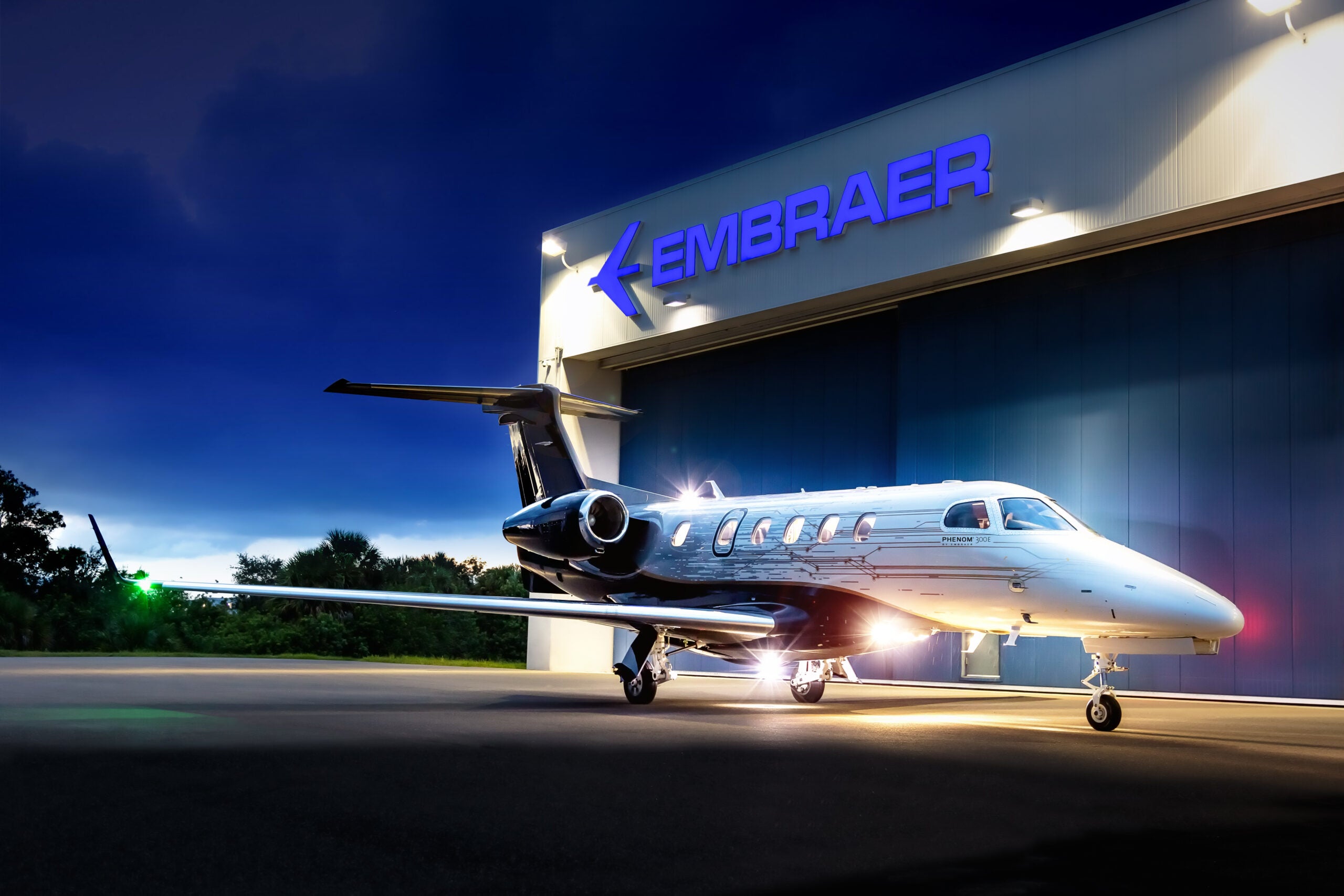 It was at this year's NBAA conference in Las Vegas—as the business aviation event celebrated its 70th year—that Embraer Executive Jets unveiled the latest innovations to its Phenom 300 light jet through brand new interior design.
Already named the world's best-selling business jet for the last four years having been designed around direct input from Embraer's customers, the Phenom 300 light is now pushing boundaries of jet design further with more options to personalize the space and a more luxurious, ergonomic and technologically advanced interior.
The new aircraft shows Embraer's dedication to innovation by implementing a holistic approach to the cabin design, ergonomics and craftsmanship, introducing seating options that enhance passenger mobility in the cabin with increased cabin space and the integration of a new upper tech panel. Providing passengers with inflight information, entertainment and ambient lighting options, this upper tech panel enhances the flight experience and level of comfort.
The importance placed on the design's craftsmanship can then be seen in the layering of materials such as wood, leather and metal and through the attention to detail. Finally, to allow you to make the jet your own, you have the opportunity to express your own taste through personalized zones, which can then be revisited within the ownership lifecycle.
To find out more about the Phenom 300E, go over to embraerexecutivejets.com.