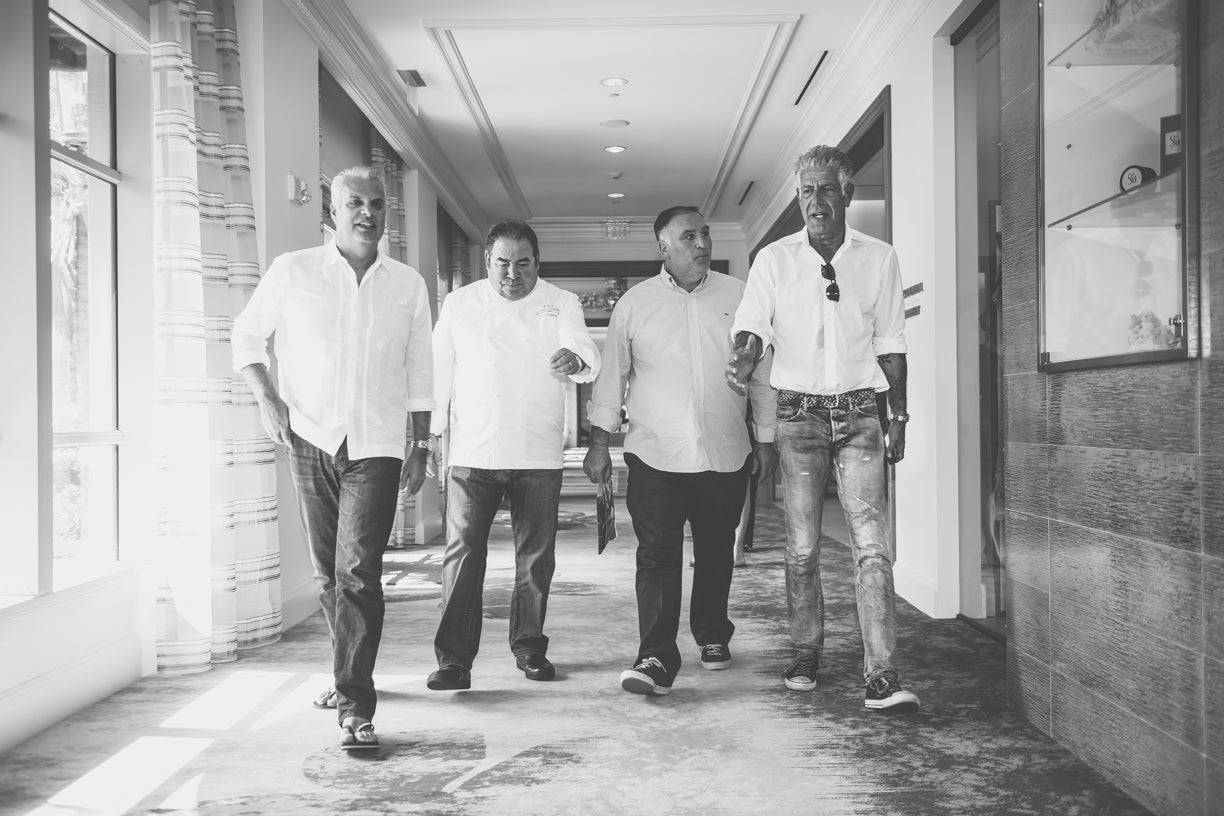 Every year for the past decade, Chef Eric Ripert has invited a few of his legendary friends down to The Ritz-Carlton, Grand Cayman—home of his restaurant Blue by Eric Ripert – for an intimate culinary event in the Cayman Islands. 2018 marks Cayman Cookout's 10th anniversary set for January 10 – 14. If it is not already, this extraordinary event should be on your travel calendar / travel bucket list.
Chef Ripert will be joined by an impressive roster of globally recognized culinary stars including Anthony Bourdain, José Andrés, Emeril Lagasse, Alfred Portale, Daniel Boulud, Dominique Crenn, Michael Mina, Rick Bayless, Robert Irvine and Sean Brock.
Cayman Cookout brings together talented chefs, wine and spirit experts, and culinary influencers in one of the most prestigious celebrations of food and wine in the world. Guests will enjoy mingling with the chefs as they fire up the grills for a beachside barbecue, laugh alongside chefs as they throw a party while serving up paella.
Guests will sail on catamarans to Stingray City for swimming, snorkeling, and a grilled lunch, rub elbows with Bourdain while he leads a discussion on his culinary adventures around the world. At the end of the weekend, the whole event will be capped by a grand-finale gala where the assembled chefs will prepare a 10-course dinner. The annual gathering is set at the luxurious Ritz-Carlton, Grand Cayman along the Cayman Islands' award-winning Seven Mile Beach and is hosted in partnership with the Cayman Islands Department of Tourism.
Guests interested in participating in this unforgettable experience may do so by booking the Cayman Cookout package at The Ritz-Carlton, Grand Cayman. The package includes overnight accommodations, daily continental breakfast for two at Seven Restaurant and tickets for two to Cookout's Wine Fair and Barbecue events.
To learn more about the event and this year's chef line-up, visit caymancookout.com.