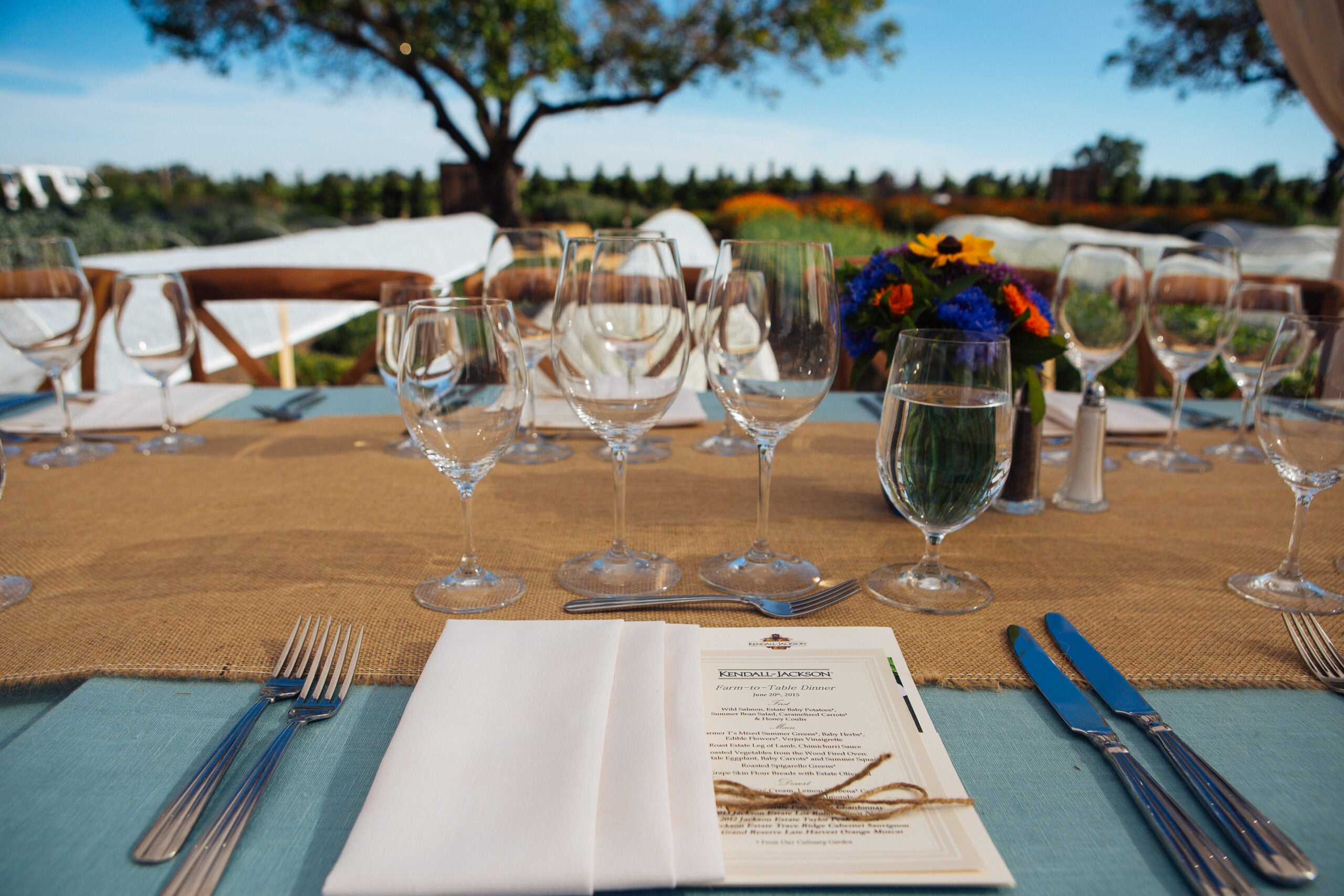 For many, food is one of the great highlights of travel, as journeys open up each destination's unique culinary identity. By traveling for these wine dinners, exclusive pop-ups and immersive tours, you'll elevate the culinary experience you set out on the journey for.
Kendall-Jackson's Dinner Series Sonoma, USA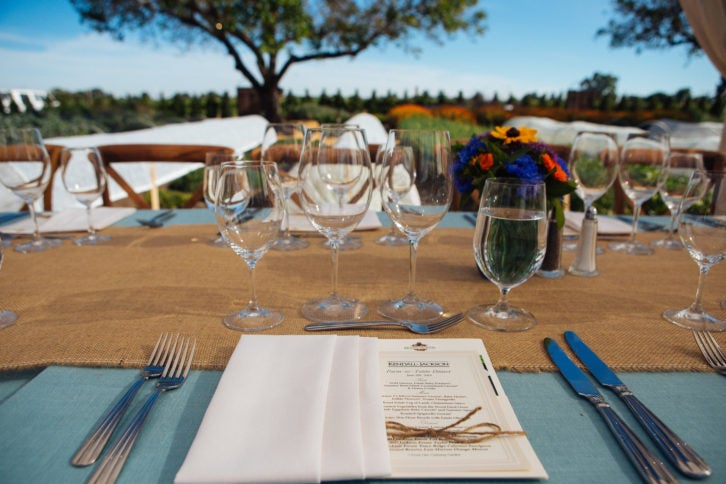 Open-air dining beneath the star-filled Sonoma County sky is an enticing enough proposition, but with the added appeal of world-class food and wine it's an invite anyone would find hard to resist. This summer Kendall-Jackson Winery is hosting a series of farm-to-table dinners in its verdant Wine Estate Gardens. Around a shared table with the estate's own wine experts, culinary staff and master gardener, guests have the opportunity to enjoy a family-style dinner paired with Kendall-Jackson wines. Each dinner will offer a unique menu, featuring local produce such as Kurobuto pork and American wagyu beef from Snake River Farm with ingredients from Valley Ford Cheese & Creamery, and Liberty duck from Sonoma County Poultry along with specialties from Dry Creek Peach and Produce. Tickets include an appetizer reception and dinner with Kendall-Jackson reserve and estate wines.
Matsuhisa Cala Di Volpe Sardinia, Italy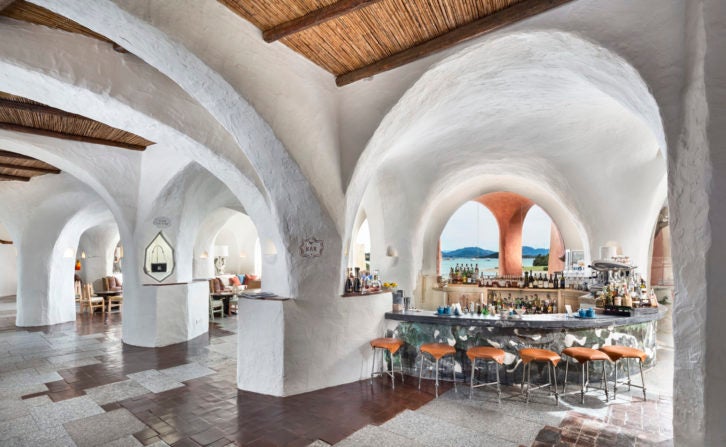 Stretching along the northeast shores of Sardinia, Costa Smeralda offers an irresistible combination of captivating coastal scenery and a distinct cuisine that's defined by the region's abundance of fresh seafood and great pride in the local culinary tradition. Hotel Cala di Volpe sits on the waterfront of this unique coastline, bringing the local experience together with absolute luxury and its own collection of gourmet restaurants and scenic bars. By visiting this summer you'll be able to heighten this experience by reserving a place at the hotel's pop-up restaurant, which has been set up in collaboration with the esteemed chef Matsuhisa Nobu. Over the coming months Matsuhisa Cala di Volpe will be at home in the panoramic Il Pontile Bar. This unique pop-up is just one of a number of culinary events taking place here over the summer.
Soneva Fushi Residency Maldives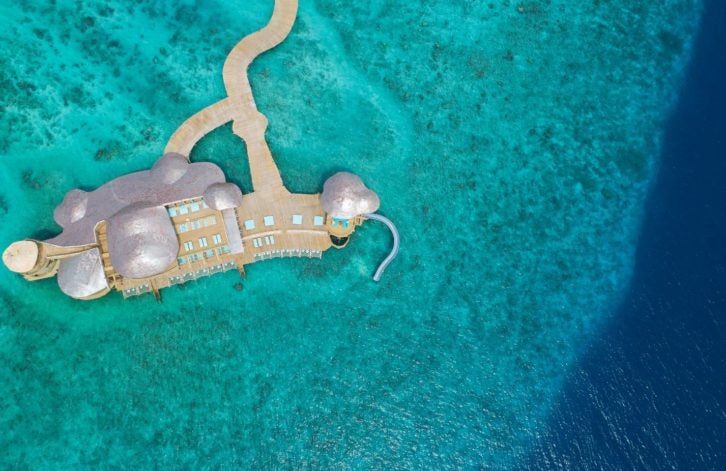 For two weeks in August, the Soneva group's flagship property in the Maldives, Soneva Fushi, is marking the launch of its new sushi counter So Hands On by welcoming in Japan's youngest three-Michelin-starred chef Kenji Gyoten for an exclusive residency. During these two weeks, guests at the resort will have the rare opportunity to try chef Gyoten's culinary creations (skipping the six-month waiting list of his restaurant Sushi Gyoten in Fukuoka, Japan) at the new bar seating just five diners for lunch or dinner sets. As one of only four three-Michelin-starred sushi chefs in the world you can be sure Gyoten creates a meal to remember. This residency is  a part of Soneva's year-Long Festival of Color campaign in which the resorts are welcoming in an extensive line-up of chefs, artists and wine producers among many more visiting experts.
The Dolder Grand, The Epicure Zurich, Switzerland
Returning for its fifth annual edition, The Epicure culinary celebration will take place this September at the Dolder Grand. Each year, the five-day festival features a line-up of gastronomic experiences with the participation of internationally renowned chefs, against a backdrop of Zurich and the Alps. Throughout the event, indulgent eight-course menus and insightful culinary masterclasses lead up to the festival's grand final, in which a series of top chefs indulge you with dishes they've come up with for the occasion. Combining Michelin-starred gastronomy and fine wine with your experience of staying in this dramatically positioned five-star hotel, this is an especially rewarding time to come and stay.
Tasting Notes with Black Tomato Worldwide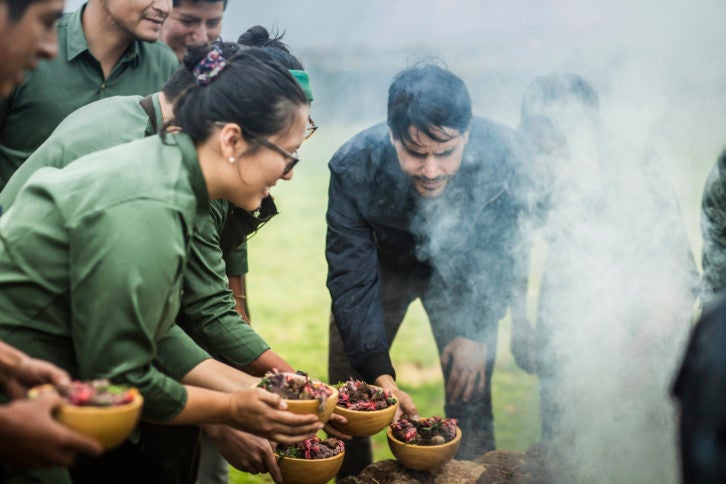 Not just limited to the summer, but available to book throughout the year, these recently launched culinary experiences  and tours provide a greater immersion into the unique culinary identities of Peru, Slovenia, Australia, Argentina and Spain. To ensure complete authenticity, Black Tomato have brought on the expertise of revered chefs such as Virgilio Martinez to curate the trips in partnership with the brand's travel experts. Each trip gives unrivaled access to top chefs and the places they get the most inspiration from whether you're travelling through Peru's Sacred Valley or delving into the food scene of Spain's Basque Country.