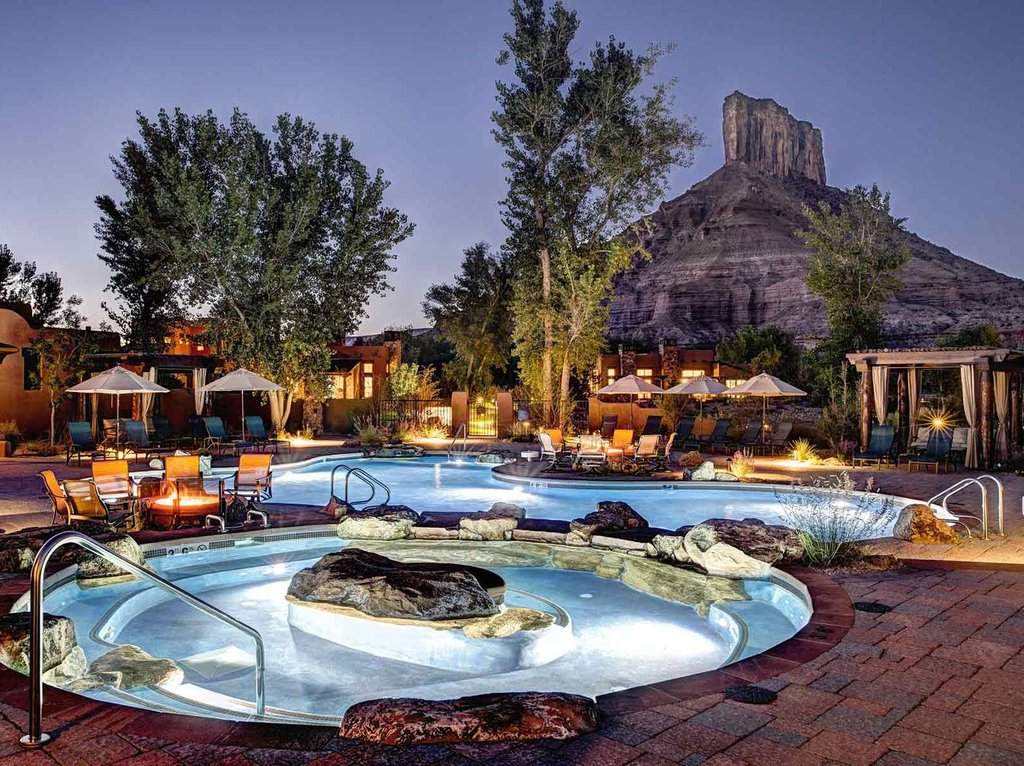 With Father's Day just around the corner, Elite Traveler has compiled a list of the greatest presents you can gift this year, whether that's taking the latest Range Rover for a spin on a closed Parisian race track or a groundbreaking underwater drone, there's something for everyone.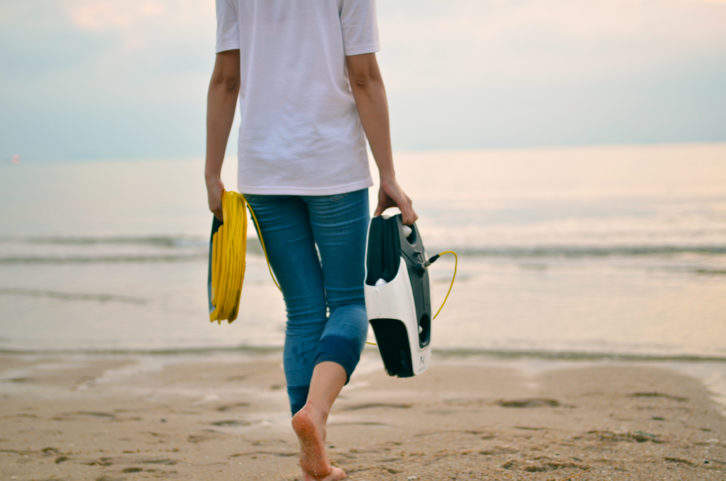 Navatics MITO Underwater Drone
Straying away from the idea that drones are meant for the skies, the expert in underwater robotics, Navatics, has created the Navatics MITO, a drone that's designed to be used in the ocean. Advanced active stabilisation technology enables you to capture steady footage on the 4K camera at depths of up to 130ft. Footage can then be streamed to the accompanying app, which has built-in tools for color correction and sharing on social media. Its compact size makes it easy to take away with you too.
From $1,999,  navatics.com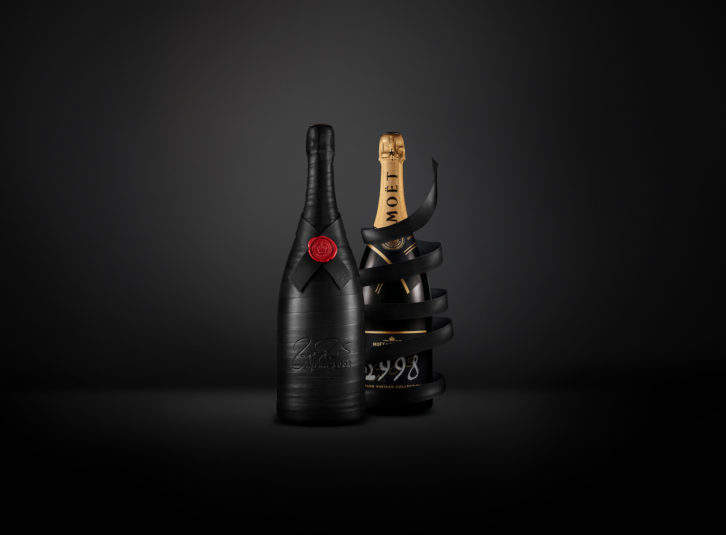 Moët & Chandon Roger Federer Limited-Edition
As 2018 marks the 20th year of sporting legend Roger Federer's career, Moët & Chandon is commemorating his success by releasing a special edition for the occasion, with a distinct design inspired by the grip of a tennis racket created in collaboration with creative agency Sid Lee Paris. This design is inscribed with a timeline of the player's personal and professional highlights and the bottle contains a grand vintage from the year Federer entered the tennis world, 1998. Limited to just 20, the magnum bottles will be sold with benefits going to the Roger Federer Foundation.
$23,579, clos19.com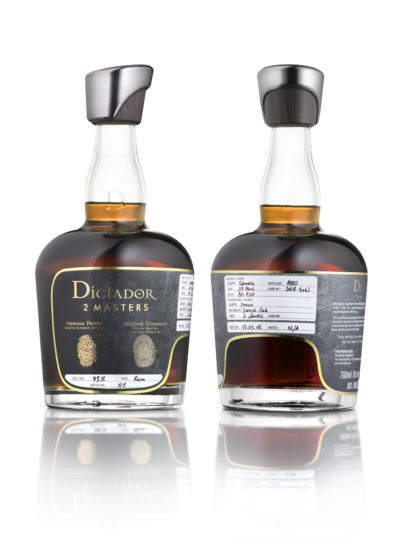 Dictador 2 Masters Rum Series
The award-winning Colombian rum brand Dictador has announced the release of its 2 Masters collaborative collection. For this brand new concept, master blender Hernan Parra brought together distillers from premier Cognac, whisky, Champagne Armagnac. Bordeaux and Sauternes houses to make their own mark on the decades-old Colombian rum, resulting in a truly unique collection of sipping spirits. Among the spirits is a 41-year-old rum that the cellar master of Laballe Armagnac decided to finish aging in a 30-year-old Armagnac barrel at the chateaux, combining the characteristics of each one. Six collaborative spirits have been created so far.
$443 – $1,062, dictador.com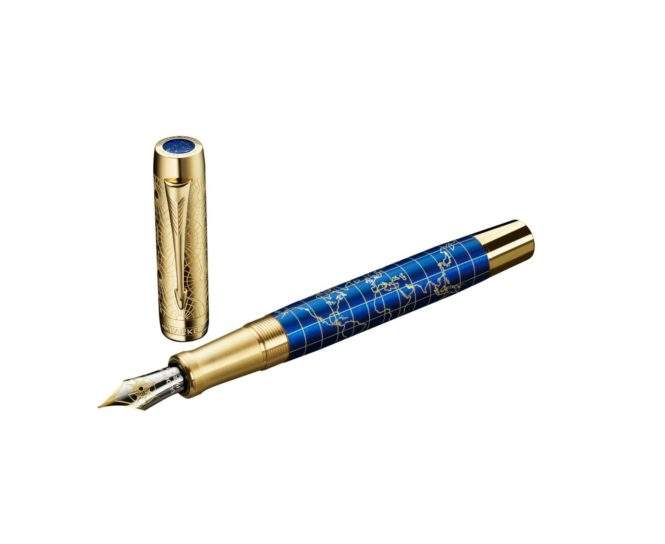 Parker Duofold 'The Craft of Traveling' Limited-Edition Fountain Pen
Commemorating the founder of Parker pens, George S. Parker, and marking its 130th anniversary, the brand has released a limited-edition Duofold pen that captures the essence of exploration. The deep blue colored barrel is laser engraved with a map of the world, and the cap, which has a 2ct Lapis Lazuli embedded into the tip, is etched with a meridian-style design. The 18kt gold bi-color nib completes this homage to the founder's love for travel with a unique compass motif. The Craft of Traveling pen is presented in a vintage suitcase-inspired box with a world map on the inside lid.
$3,251, penheaven.co.uk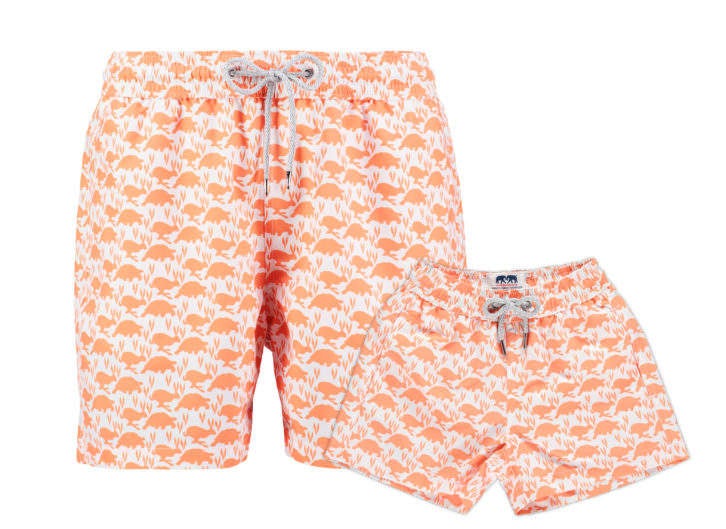 Love Brand & Co Matching Father and Son Trunks
Love Brand stands out for two reasons in particular. The first is the appealing nature of the colorful patterned prints that distinguish their men's and boys' resort wear designs. And the second is the support the brand gives to threatened species such as elephants through donating to wildlife projects. Providing the perfect gift for Father's Day, Love Brand are offering matching father and son sets of swimming shorts, with a range of colors and print designs to choose between. We love The Hare & The Tortoise set in orange and white, which is inspired by the Aesop's Fable.
$275 for the set, lovebrand.com

Swarovski EL 50
Using the high-quality craftsmanship expected of Swarovski, the EL 50 binoculars feature a 10x optical magnification, a luxury field bag and strap, making them the perfect choice for the man in your life who is passionate about wildlife (whether that's bird watching or just going on safari). With a rugged construction, the EL 50 binoculars are as robust as they are luxurious.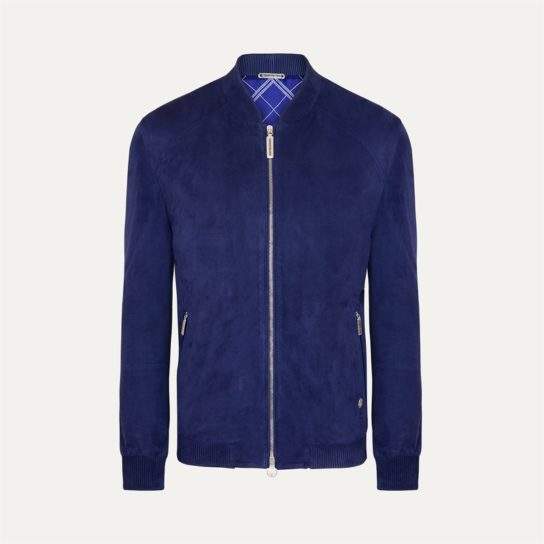 Stefano Ricci Suede Light Blouson
Blending Stefano Ricci's eye for detail with a classic Americana-inspired design, this summer blouson is not only very on-trend but is also made from the finest Italian suede available and features a metallic printed eagle motif on the rear, alongside an intricate silk lining with a windowpane motif throughout. Easily paired with a shirt and tie for a smart-casual look or a polo shirt and jeans for a more relaxed styling. The perfect option for the style-savvy man in your life.
 
Harry Winston Midnight Automatic 42mm
 The Harry Winston Midnight Automatic 42mm is one of the brand's most versatile timepieces, with a rose gold construction, brown leather strap and a 27 jewel mechanism that works at an impressive 28,800 vibrations per hour. The watch's pared back design and understated Champagne dial makes this watch a trusty go to for every day wear.

Gateway Canyons Resort Celebrate Dad Package
Set in the picturesque Unaweep Canyon near the Utah border, the Gateway Canyons Resort sits in 500 acres of beautiful red rock. Giving the feeling of traveling back in time, Gateway Canyons offers guests access to 60 historic cars, as well as traditional Western activities such as horseback riding and skeet shooting. To celebrate Father's Day the resort are offering guests a private dining experience at one of their two restaurants, a mountain bike excursion, two spa treatments and a $300 a head activity credit.

The Range Rover Experience at Le Royal Monceau, Raffles Paris
As any of our readers will know, Elite Traveler is a big fan of Le Royal Monceau, Raffles Paris. Not only does the hotel that featured in our Top 100 Hotels in The World have some of the most beautiful suites in the world and a stunning central-Paris location, but it also offers a very exciting Range Rover package. Guests will not only enjoy two nights stay in a junior suite, but will also be offered the once in a lifetime opportunity to take the latest Range Rover Evoque out on a top Parisian racetrack.
$3,566 for two people,

Berluti Bowling GM Leather holdall
Berluti is a brand synonymous with leather of the finest quality, so it comes as no surprise that this holdall is exemplifies class and functionality. Crafted from extra-soft Italian calf hide, it comes in a deep mogano patina and with plenty of space for travel – 34 liters to be precise. There is also a front snap-fastening card slot and internal slip to ensure that the essentials are kept safe. What more could a man want from his travel bag?
$5,450.00, mrporter.com

Brunello Cucinello Chevron Rollneck Sweater
Brunello Cucinello is a house with a story steeped in the history, culture and craftsmanship of cashmere, a material that it takes seriously. This jumper, spun form virgin wool, cashmere and silk blend looks like it was plucked out of the seventies but given a modern update: it's exchanges flamboyance for quiet exuberance and will definitely keep the heat locked in during those breezy winter months.
$2,145, mrporter.com

Baccarat Decanter
Baccarat's crystal represents the pinnacle of glassware. Ever since its first royal commission in 1823, it has been associated with items grandeur, whether through its chandeliers or paperweights. Safe today, then, that this Decanter continues the company's heritage of excellence in design. Hand crafted from full-lead crystal, it's a perfect example of the timeless wares that make it so sought after – it's hard to think of a better place to store that vintage malt.
$1,315, bergdorfgoodman.com

The Transylvania Florilegium
Commissioned by HRH Prince Charles, The Transylvania Florilegium is a limited edition collection of botanical drawings of Transylvanian wildflowers. The Florilegium includes 124 plants showcasing the richness and diversity of the Romanian countryside – an area under increased threat from new farming practices – and are rendered by thirty-six contemporary artists from around the world. Seven years in the making, royalties will be donated to the Prince of Wales's Charitable Foundation that includes farming charities as one of its focuses. The Florilegium was compiled by Dr John Akeroyd FLS, who has been working with Transylvanian flora for over fifteen years and is one of the world's leading authorities on European plants. The Prince of Wales writes the preface, and will sign each of the 150 copies individually.
$16,025, addisonpublications.com

Hermes Baseball Key holder
As the baseball season begins to heat up, this key holder makes for a subtle expression of fandom that also doubles up as a way to make sure those valuables don't get lost pitch side. A reliable guarantor of quality, Hermes's craftsmanship is such that it is more than a simple way to hold loose keys: stitched from ever color calfskin, its two rings are coated in palladium. A left field gift that is sure to hit it out of the park.
$1,075, hermes.com

Shamballa Bracelet
Shamballa is a luxury jewelry brand who specialize in bracelets and necklaces. Offering shoppers the chance to completely customize their item, shoppers are offered the chance to combine a number of luxury materials including pearls, white coral, moonstones, white gold and beads encrusted with 1.21 carat diamonds.
$Price on application, shamballa.com