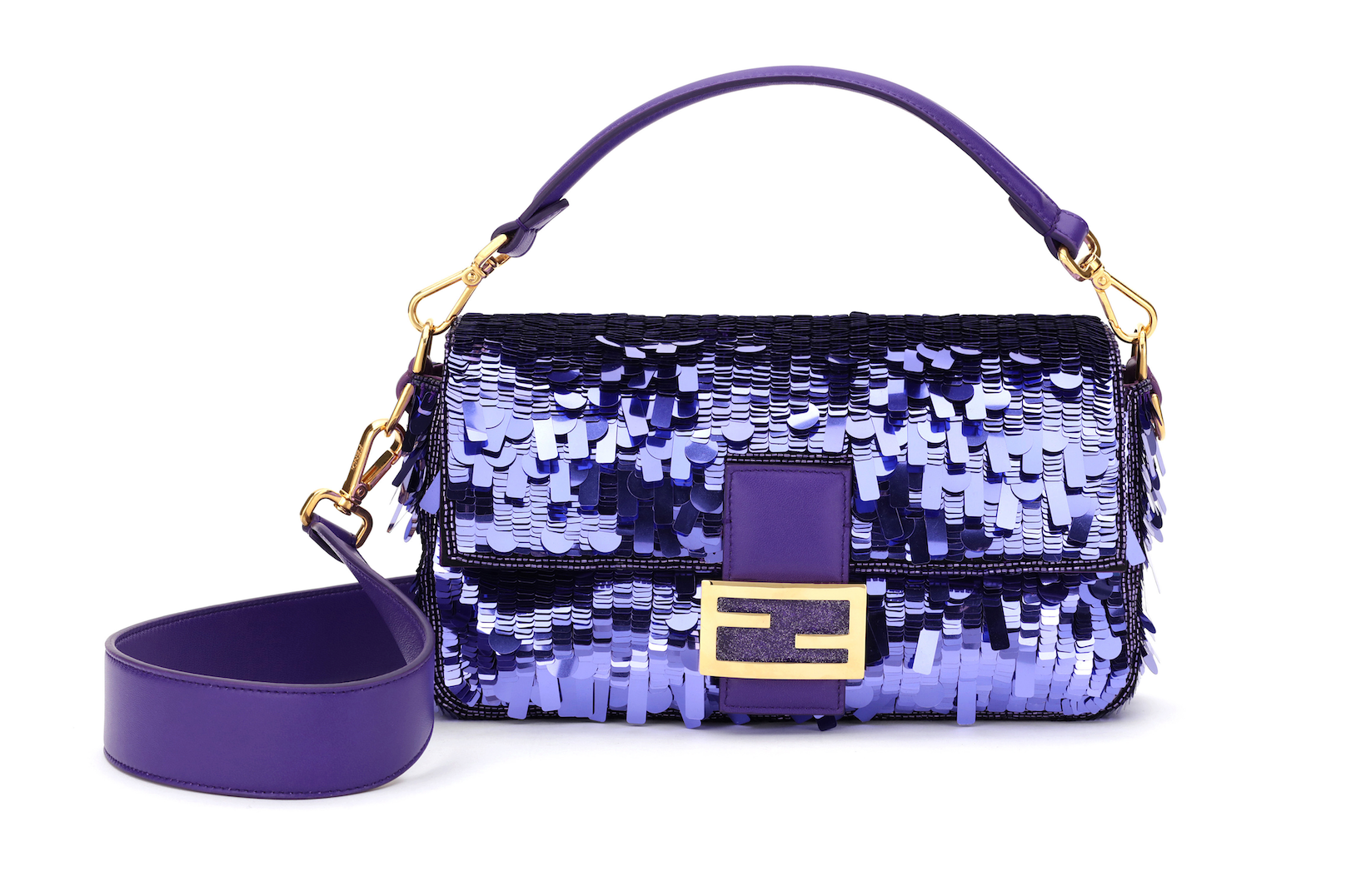 It was in 1997 when Fendi's Baguette bag became an icon  —  the Silvia Venturini Fendi-designed bag is also regarded as the first 'It' bag, made popular by Sex and the City's lead character Carrie Bradshaw. More than 20 years later, the Roman maison is reintroducing its iconic purple sequin Baguette bag with a modern twist.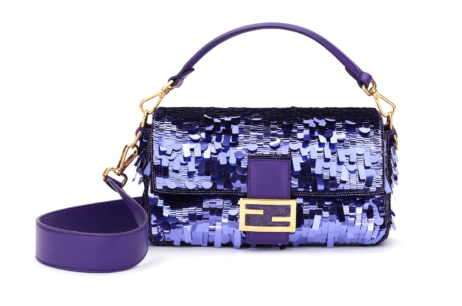 After its runway debut during Fendi's Fall/Winter 1999-00 collection, the bag immediately became a coveted piece in every woman's early-aughts wardrobe and with the re-imagination of the Baguette bag for Fendi's Spring/Summer 2019 Collection, the brand wanted to re-release the dazzling edition that started it all. This edition features dark purple sequins in a variety of shapes and sizes paired with gold metal details and, of course, the maison's signature FF logo buckle.
Though the Baguette traditionally was designed to be held under the arm like a, well, baguette, the 2019 edition comes with the option of a detachable crossbody strap and top-handle, both in purple leather, to accommodate the modern woman's tastes.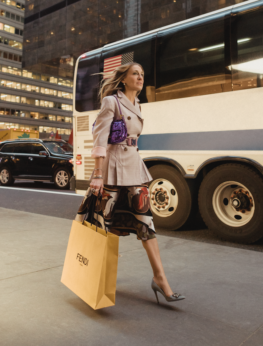 You can see Sarah Jessica Parker wear the bag (a la her iconic character) in Fendi's #BaguetteFriendsForever video.
This timeless bag is now available for pre-order on Fendi's website and will be sold in Fendi boutiques worldwide starting in mid-July.
For more information, visit fendi.com