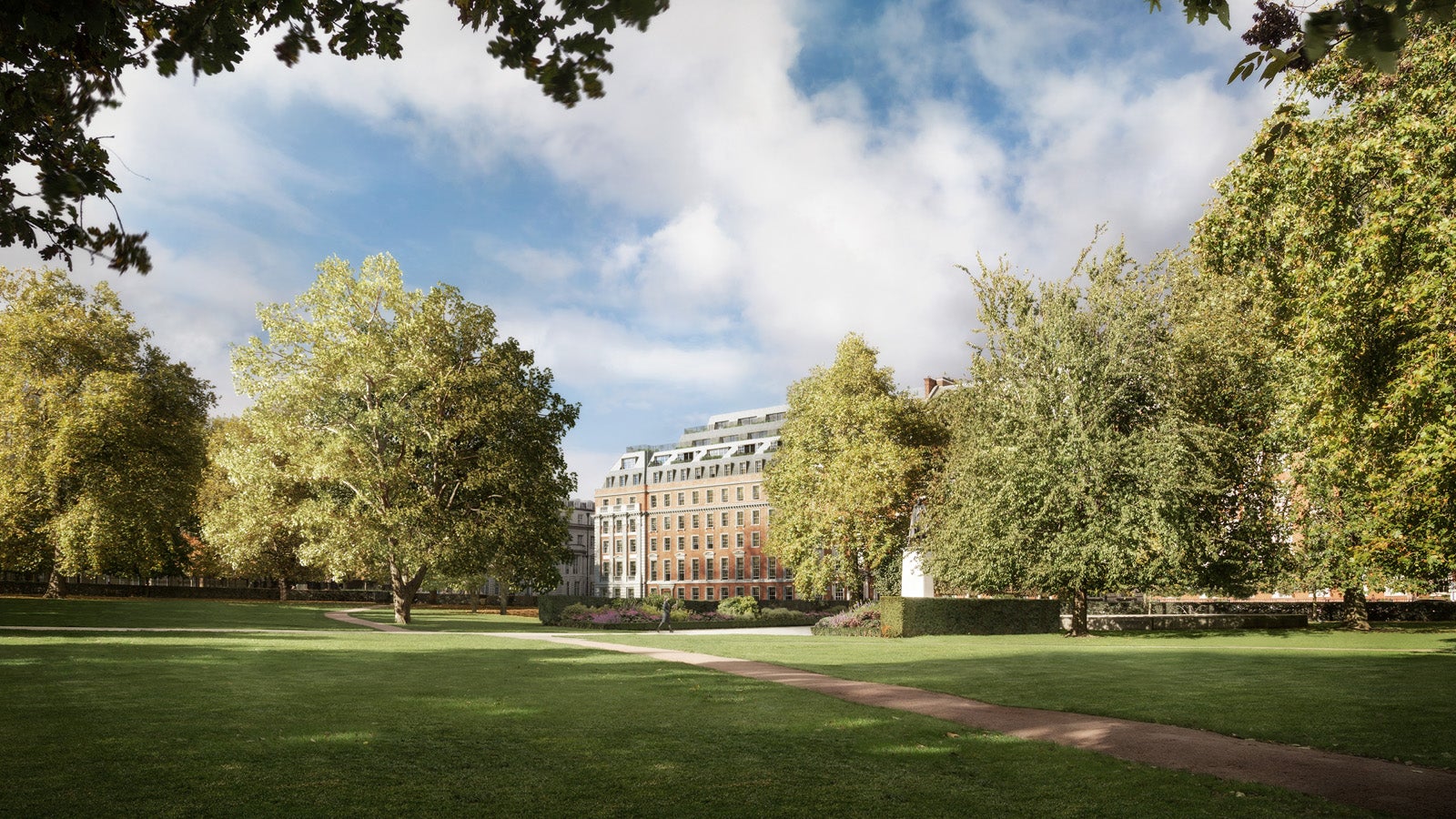 By Lauren Jade Hill
The celebrated international design and development firm Finchatton has partnered with Four Seasons Hotels & Resorts to create standalone Four Seasons Private Residences at Twenty Grosvenor Square in Mayfair, London.
Set to open in 2018, these will be the first Four Seasons Private Residences to be entirely independent of a Four Seasons hotel or resort. 37 luxurious residences will be encompassed within the space, with the services and amenities of a Four Seasons hotel to offer a luxurious lifestyle with these exclusive residences.
Allen Smith, President and CEO of Four Seasons Hotels and Resorts explains: "Twenty Grosvenor Square is a significant development for Four Seasons as it marks our much-anticipated entry into standalone residential. Partnering with Finchatton is an incredible opportunity for us to bring our vision for free-standing residential to life, elevating our global portfolio and establishing Four Seasons in the standalone residential market, while bringing the personalized care, high-touch services and amenities guests love about our hotels into their homes."
From in-residence dining, concierge and housekeeping to salon and spa services, event planning and transportation, the services provided are tailored to suit the specific requirements of each resident.
The building itself is steeped in history, having once been home to the US Naval Forces in Europe. Restoring this historic building, Finchatton have designed the interiors of three, four and five bedroom apartments with luxurious design features such as classical drawing rooms, soaring ceilings, media rooms, family and catering kitchens and separate access for staff. In addition, the development will feature a private wine cellar, a spa and swimming pool, a treatment room with steam room and sauna, fitness center and games room, as well as a business suite, cinema, a garden room and private landscaped gardens.
As Twenty Grosvenor Square becomes London's third Four Seasons Residence, the development follows on from the luxury residences of Four Seasons Hotel London at Park Lane and Four Seasons Hotel London at Ten Trinity Square.
Find out more by going over to residences.fourseasons.com.