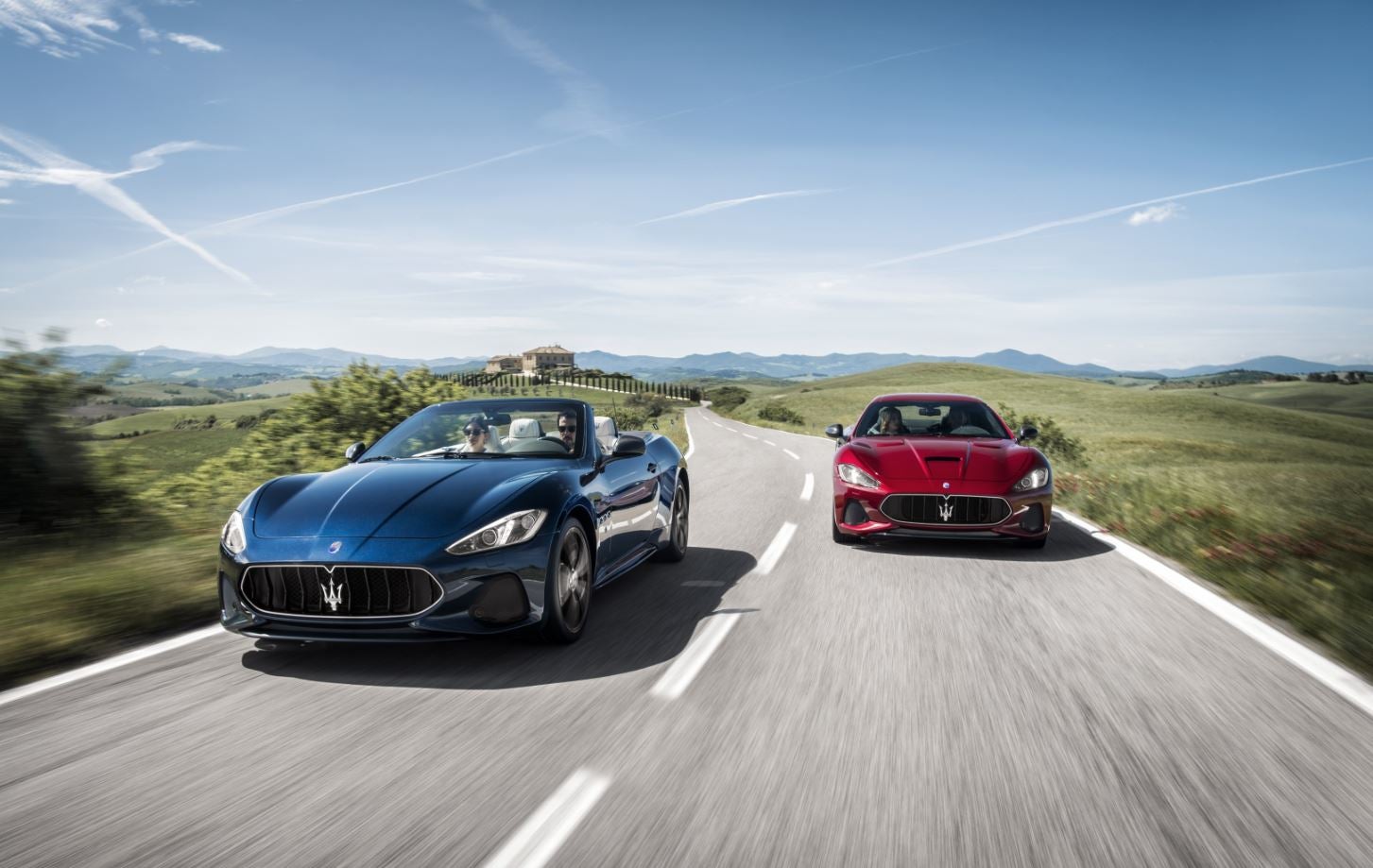 By Henry Sands
This story originally appeared in the September/October 2017 issue of Elite Traveler.
There are certain inevitabilities that we all face in life, and few, in my opinion, cause more internal suffering and conflict than the gradual realization that the trusty sports car is no longer practical and it is time to get a bigger, more sensible car. It's goodbye to your beloved two-seat soft-top and welcome to a large, practical and criminally vanilla station wagon. That is until now.
Dear reader, I'm pleased to report we may finally have a solution. Space without losing the speed; practicality with no loss of panache. Say hello to the new Maserati GranTurismo Convertible 2018.
At 193.7 inches, it is only an inch smaller than the ultimate family wagon, the Volvo V90. It has plenty of space in the trunk and its rear seats provide ample room for any adult to sit in, let alone children. Yet, this effortlessly classy car is armed with a beast of a 4,691cc V8 engine, capable of reaching 62mph in 4.9 seconds from a standing start. There is enough carbon fiber and aerodynamic engineering throughout for it to feel like a sports car, with typical Italian attention to design detail everywhere.
Of course, however much you dress it up, the Maserati GranTurismo is not the super racing car some would wish it to be. The downside of all that extra practical space is that it can feel somewhat heavy around the corners.
The sport mode option entices you to throw the car around a little more, but despite the wonderful roar of the engine beneath you, it is a battle and a constant reminder that your two-seater has gone forever, despite your best attempts to replicate it aesthetically. That is, however, an unfair expectation from a car of this size: you wouldn't take your finest dressage horse and expect him to compete on the polo field, but the GranTurismo competes as close as possible to any sportier model. Instead of dwelling on what the car doesn't do and pretending it is something it's not, it's better to enjoy what the Maserati does bring. Forget about sport mode, and enjoy the effortless class the car characterizes, and the head-turning, child-waving, famous Maserati roar of the engine.
Gone are the days of the 60-second burst on the hood, this is a car to go long distances with an endless supply of obliging power on tap. Perhaps being sensible doesn't have to be boring after all.
From $132,000, maserati.com
The Maserati GranTurismo Convertible 2018 in Numbers
Price $132,000
0-62mph 5.0 seconds
Torque 520Nm
Maximum speed 178.9mph
Trunk capacity 6.109 cubic feet