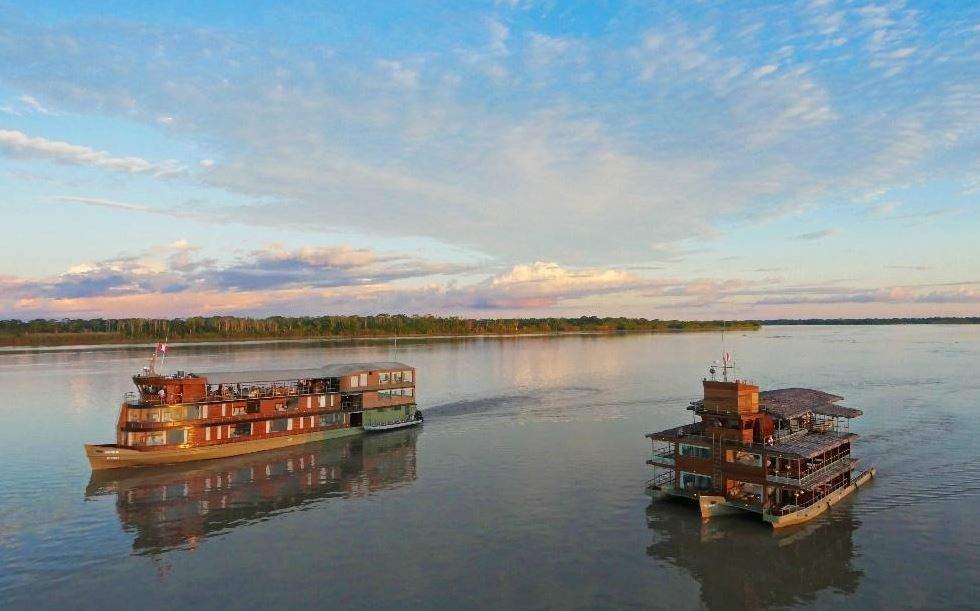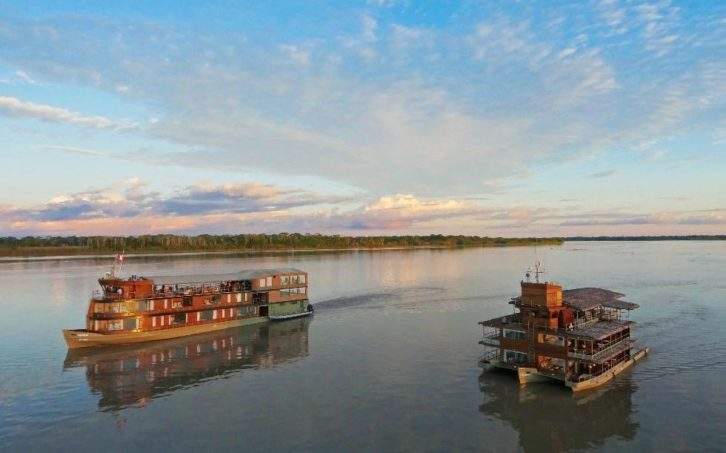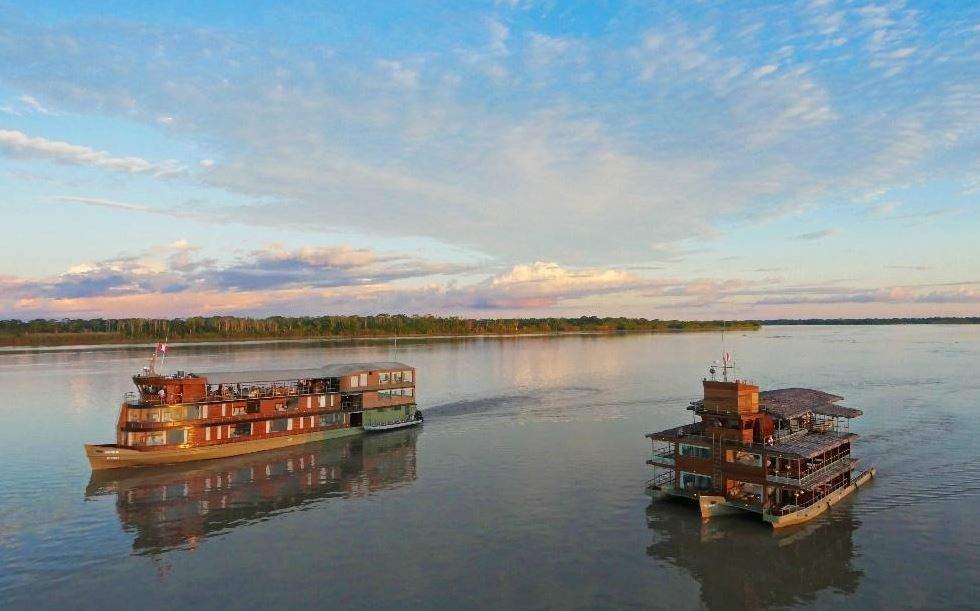 Marking an exciting first for the luxury hotel and restaurant collection, Relais & Châteaux has announced Delfin Amazon Cruises is now a part of the prestigious portfolio having met the association's core values—a local focus, humanity, sharing and commitment—and having stood out for its distinct setting, atmosphere and flavor.
Considered the pioneer of luxury river cruising in the Upper Peruvian Amazon, the boutique company is lauded for its impeccable service, stylish design and authentic cuisine, in addition to being in one of the most fascinating and remote parts of the world.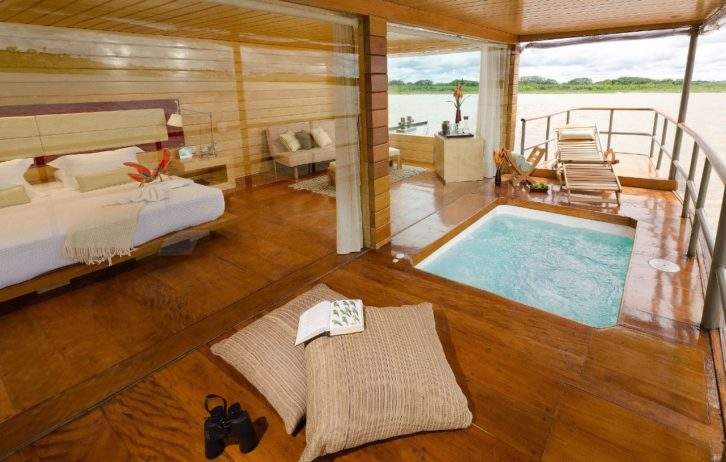 "It is a true privilege and honor to become a member of Relais & Châteaux, a brand that is synonymous with quality and that champions the finest hospitality in unique places around the world," Aldo Macchiavello, founder and CEO of Delfin Amazon Cruises, says. "We are also proud to be recognized for our commitment to upholding the delicate balance at play in our pristine Amazon wilderness through our local community projects and sustainability efforts."
Macchiavello and his wife Lissy Urteaga founded the cruise company in early 2006 with the launch of the exclusive four-suite riverboat Delfin I. They have since added Delfin II and Delfin III to the fleet, with journeys taking in remote tributaries. In line with the Relais & Châteaux ethos to promote the richness and diversity of the world's most exciting cuisines and hospitality traditions, Delfin takes pride in showcasing Peruvian gastronomy and offering world-class hospitality in an environment of understated luxury.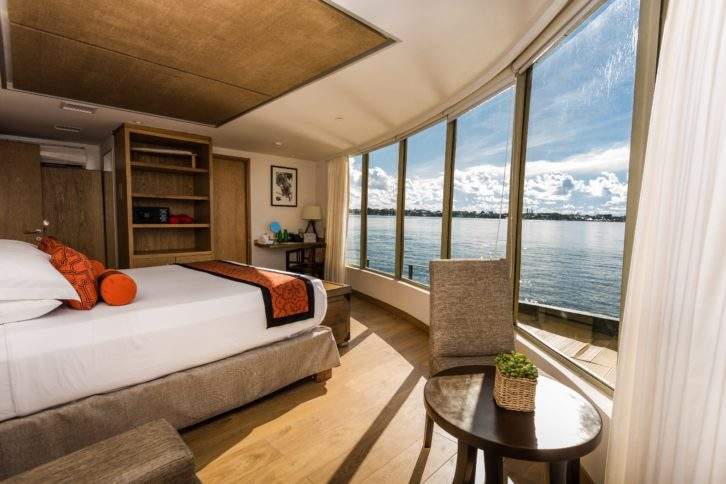 Proving its commitment to the destination, Delfin is dedicated to preserving the biodiversity of the Amazon rain forest too, working closely with its non-profit partner The Kuyapa Foundation to support local communities and protect Amazonia's ecosystem.
Three- and four-night itineraries venture deep into the Peruvian Amazon and to one of the world's largest protected flooded forests, the Pacaya Samiria National Reserve. Naturalist guides are on-hand to introduce you to this immense biodiversity every step of the way. Embarking on one of Delfin's riverboat journeys gives you an immersion into this wild environment whether you're relaxing on deck or exploring in one of the boat's skiffs, visiting local villages, swimming with pink dolphins or kayaking.