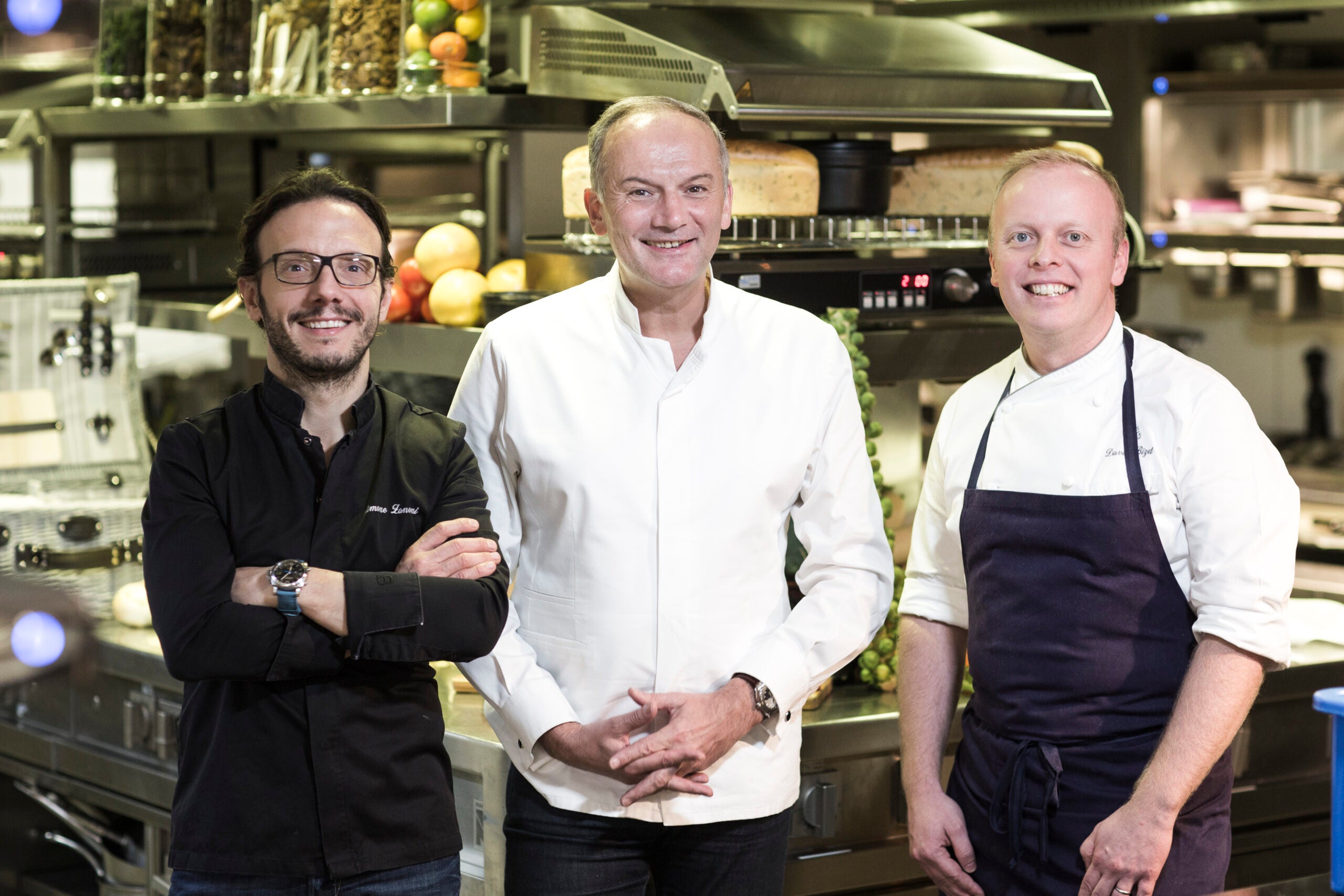 Holding an impressive five Michelin stars between its three restaurants, Four Seasons Hotel George V, Paris is justifiably lauded for its cuisine. The first luxury hotel in Europe to have three different Michelin-starred restaurants, it is one of Paris's great draws for gastronomes who want to experience the city's fine dining scene. Now, the hotel is offering an even more enriching stay by inviting guests to discover its sustainable vision of gastronomy through new local and seasonal experiences.
Jose Silva, the regional vice president and general manager of Four Seasons Hotel George V says: "Last year the hotel achieved a historic milestone, becoming the first Palace in Europe to offer five Michelin stars in its three restaurants Le Cinq***, Le George* and L'Orangerie*. When one paves the way for excellence, one has to imagine the future of gastronomy and we believe there is no future without a strong environmental commitment."
Each of the restaurants' chefs takes pride in their distinct culinary identity and personal commitment to sustainability. At the three-Michelin-starred restaurant Le Cinq where traditional French cuisine is fused with modernity, chef Christian Le Squer places the focus on the importance of protecting the ocean. "After receiving the life changing consecration of three Michelin stars for 15 years, I believe it's now time for me to give back and offer this notoriety to serve a cause close to my heart," he explains, "My roots naturally brought me to the protection of the oceans and, after meeting many experts and NGOs, my commitment grew. I'll continue embracing this cause in the year to come, with a first step on March 17th to launch Surfriders' Ocean Initiatives."
The Italian chef Simone Zanoni of one-Michelin-starred Mediterranean restaurant Le George then explains: "We're currently finalizing an exciting project mixing seasonality and local sourcing, while addressing our restaurant's waste to finally close the loop. I'm absolutely sure that if everyone contributes with responsibility, we'll be able to truly impact future generations."
Finally, chef David Bizet of the intimate fine-dining restaurant L'Orangerie, which also lays claim to one Michelin star, tells us: "I grew up in a family with a passion for cooking and local ingredients, and still draw inspiration from seasonal garden produce. My childhood taught me to respect nature and its equilibrium. I want guests to feel like part of the L'Orangerie family, and to come away with a better understanding of the way we approach ingredients and the specific tastes we strive to create." With this in mind, Bizet is offering guests weekly cooking classes with a focus on cooking philosophy and seasonal influences.
To find out more about Four Seasons George V, Paris, and each of its restaurants, go over to fourseasons.com/paris.