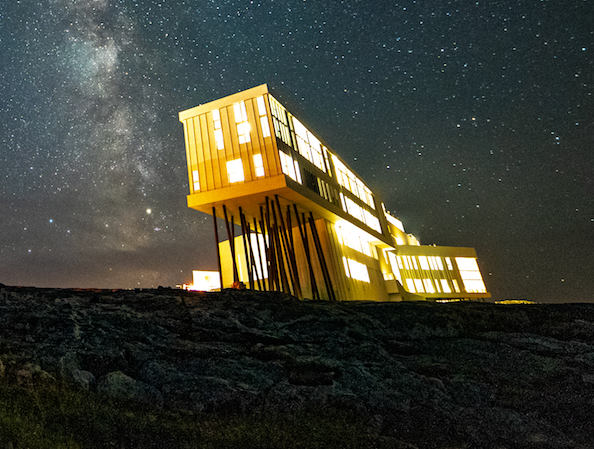 With its remarkably remote setting off the northeast coast of Newfoundland, Fogo Island lies beneath exceptionally dark skies, bringing into view each night's dazzling constellations of stars.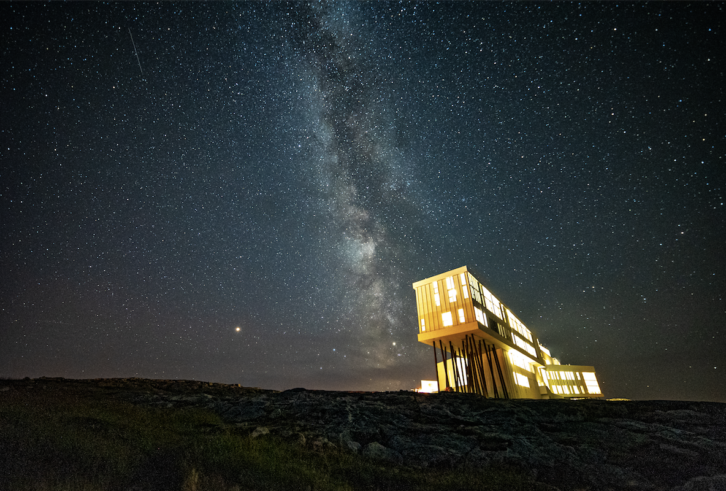 In March, the boutique hotel, Fogo Island Inn, will be placing the focus on its star-filled skies by hosting a weekend with cosmologist Tom Vassos, who is quoted as saying: "We will never have all the answers about the universe, but the quest to unravel its mysteries can be our greatest inspiration."
Over the weekend, Vassos will open up the world of supernovas, constellations and black holes, and community hosts will give insight into how the stars have been used to navigate the North Atlantic for decades.
As Vassos answers questions such as how the planets were formed, you'll gain a deeper appreciation for the night sky. Activities across the weekend include a Dark Sky primer, seminars on the brave new world of space tourism and planetary exploration, and the chance to stargaze from the inn's superb vantage points.
The itinerary includes an island orientation, series of memorable meals incorporating ingredients from the subarctic landscape, and outdoor excursions such as a coastal hike. Time after sundown can then be spent appreciating the star-filled sky from the rooftop's outdoor hot tubs and settling down with a movie at the inn's cinema.
The two-night Dark Skies and Inspiring Universe itinerary takes place March 9th to 11th, 2019. Find out more by going over to fogoislandinn.ca.