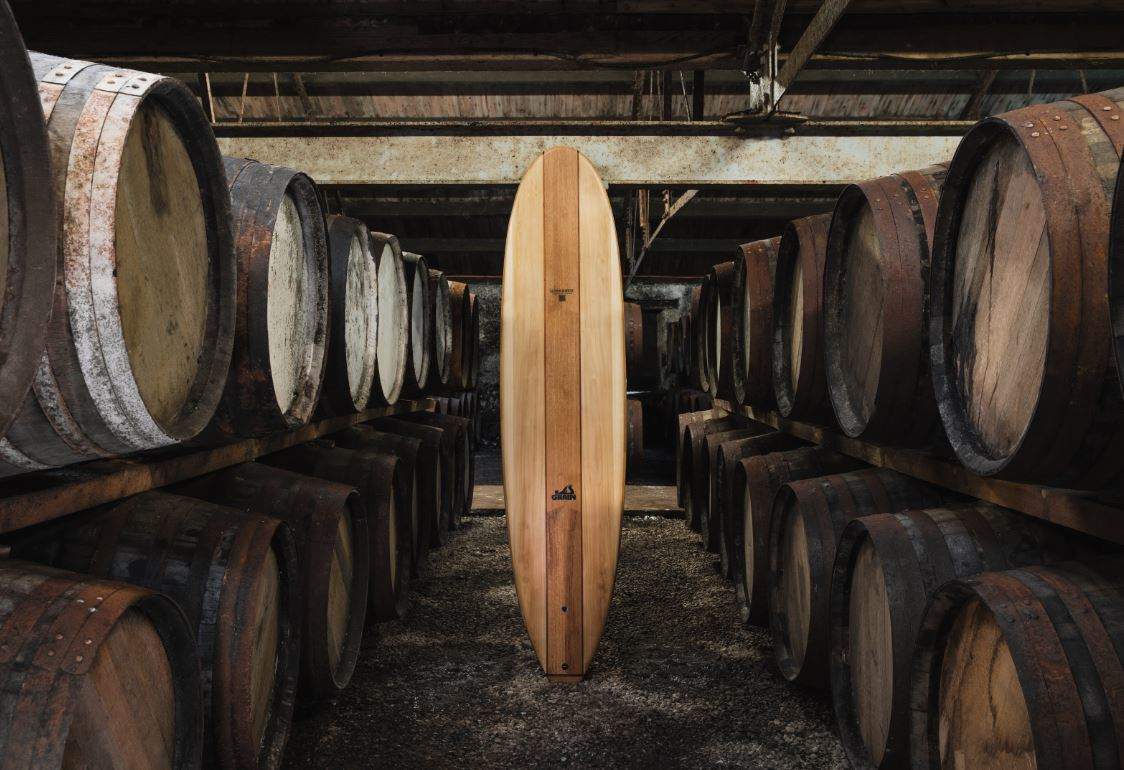 Since it was founded in 1843, the prominent Scottish distillery Glenmorangie has built a reputation for its skillful production of single malt Scotch whisky, but 2016 saw the beginning of an entirely new endeavor for the brand with the creation of its Beyond the Cask series. To honor the whisky casks that for The Original expression are only used twice to guarantee complex flavor the distillery is partnering with brands who have the same reverence for the wood they use to create limited-edition products. It's now been revealed that the latest in this exclusive series comes from a partnership with Grain Surfboards of Maine.
For this inspired edition of the Beyond the Cask series, the craftspeople of Grain Surfboards have built a limited-edition Glenmorangie Original wooden surfboard using reclaimed wood from the whisky barrels, along with Grain's signature material, Maine-grown northern white cedar, and reclaimed western red cedar. Each one is hand-finished and bookmatched to showcase the wood's patterns, incorporating 12 oak staves from a barrel.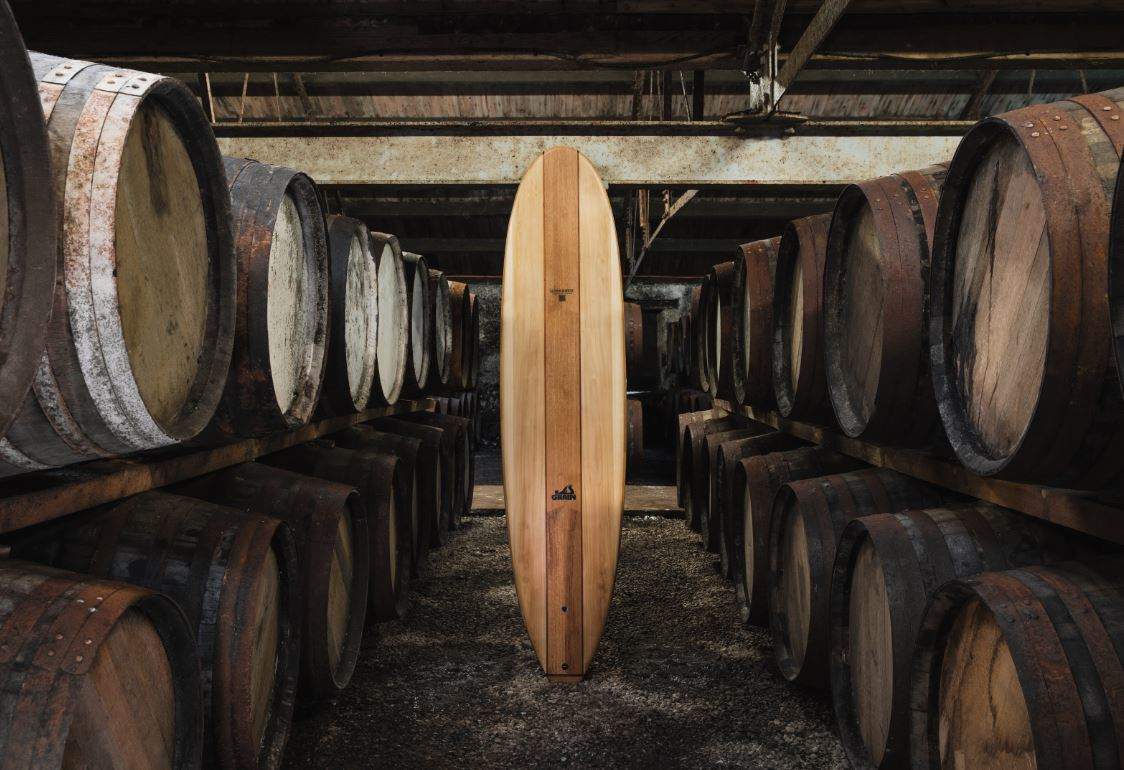 Explaining the inspiration behind this project, Glenmorangie's director of distilling, whisky creation and whisky stocks, Dr Bill Lumsden, says: "Distillation in Scotland's tallest stills, and ten years of maturation in our ex-Bourbon casks, used only twice, gives Glenmorangie Original an incredibly smooth and round character. But people often ask us what happens to those casks after their whisky-making life is over. Beyond the Cask is our way of working with people who share our creative vision, passion and patience, to take this wood on another step in its journey. Grain Surfboards are true experts in their field and, like us, they believe in taking time to truly understand the character of wood. Working with them is a great way to reinvent the casks that give Glenmorangie Original its depth of flavor, and give them a new lease of life beyond the Distillery."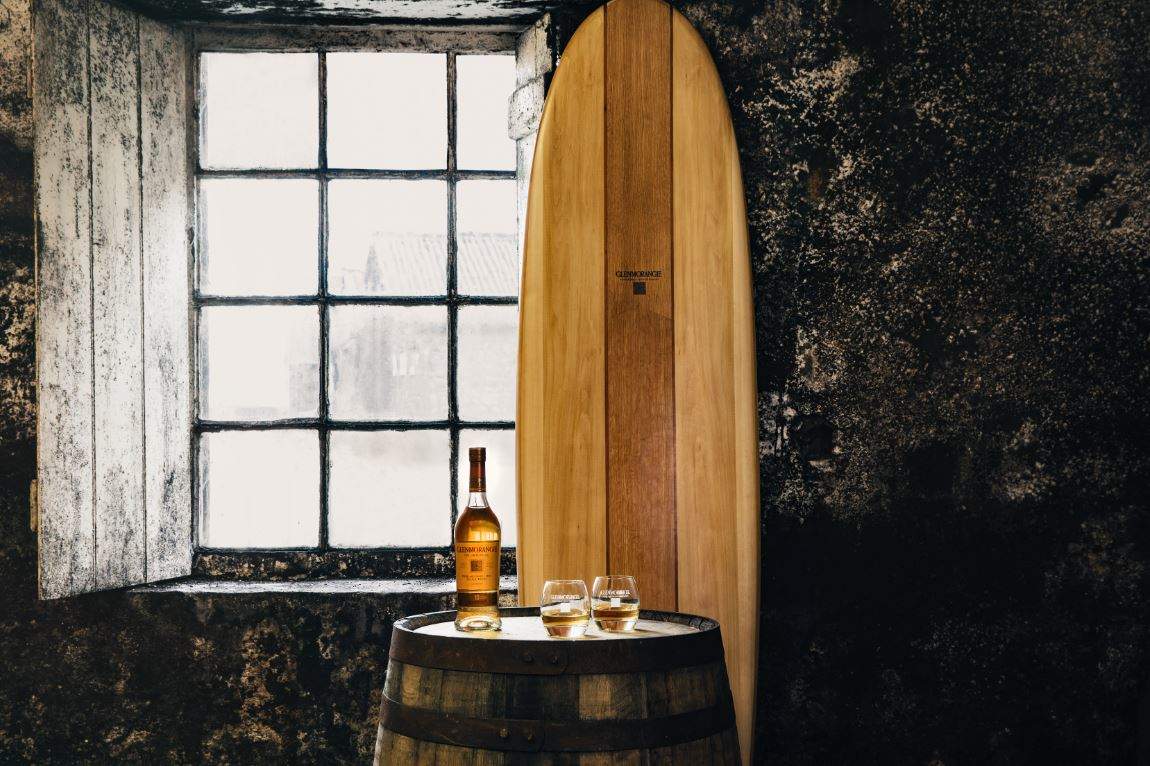 The end result of this creative collaboration reflects the craftsmanship both brands take such pride in.
The limited edition Grain Glenmorangie Original surfboards are now available to order from grainsurfboards.com. Each one costs $5,500 and can be reserved with a $2,000 deposit. Find out more at glenmorangie.com.