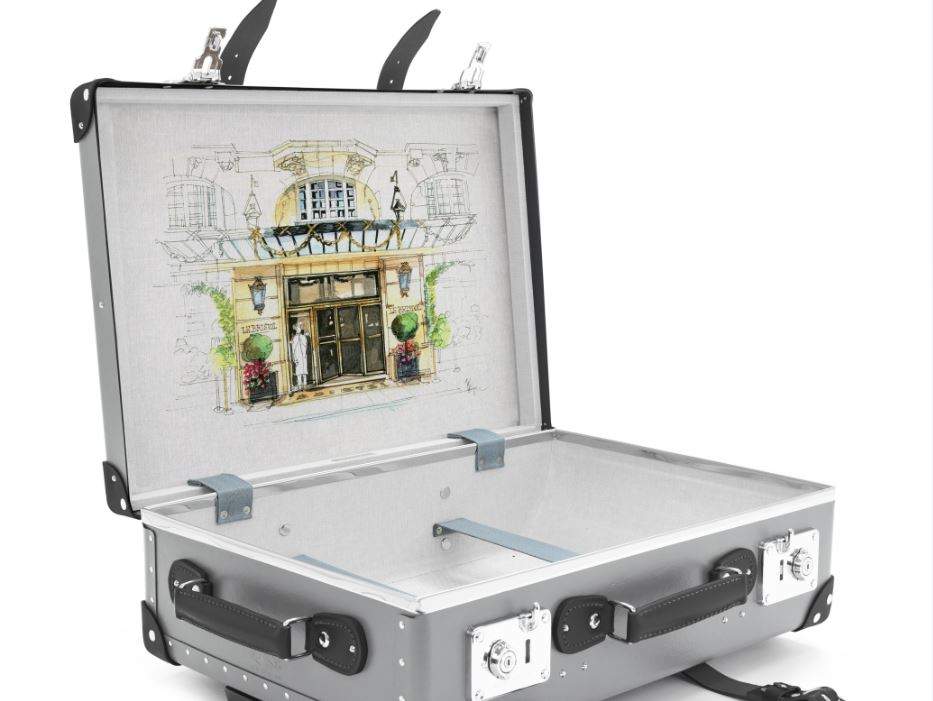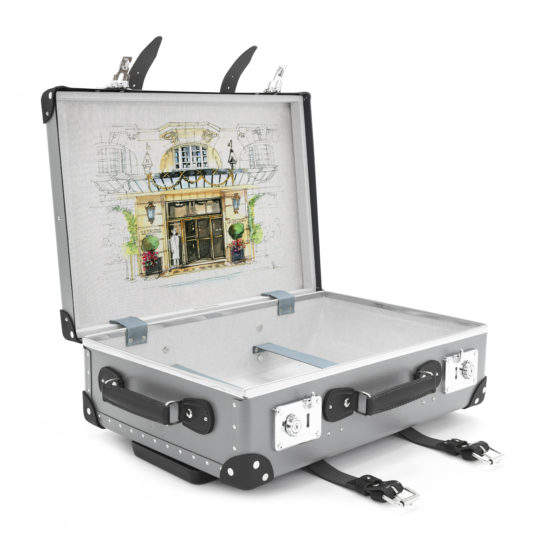 Indisputable masters of hand-crafted luxury luggage, Globe-Trotter have long been behind some of the world's most covetable suitcase designs. But now you can get a Globe-Trotter case that acts as a reminder of your favorite hotel – that is, if it's in the prestigious Oetker Collection. Eden Being, the luxury lifestyle brand of the Oetker hotel collection has partnered with the celebrated luggage brand in creating an exclusive line of signature cases inspired by the group's individual hotels.
The Lanesborough in London, Le Bristol Paris, Eden Rock – St Barths, Hotel du Cap-Eden-Roc in the Antibes and Brenners Park-Hotel & Spa in Baden-Baden are the five hotels in the 10-property collection that this luggage collection pays homage to. Each of these glamorous trunk-style suitcases is designed to evoke a sense of place from these locations, with a series of appealing hand-drawn designs printed in the interior. The cases themselves are crafted from Globe-Trotter's trademark vulcanized fiberboard, which is made up of 14 layers of paper, cotton and wooden pulp – a formula that's been used by the brand for over a century, making the cases durable and lightweight.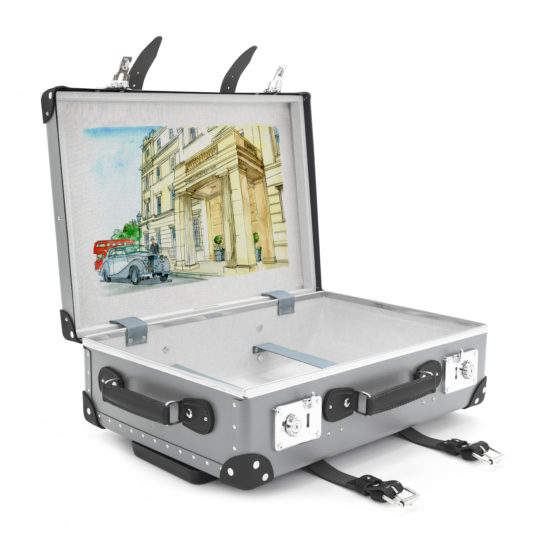 Commenting on the launch of this luggage line, the CEO of Oetker Collection Frank Marrenbach says: "Our lifestyle brand Eden Being's ethos is all about capturing memories – the exquisite special something that will forever remind travelers of their time in one of our masterpiece hotels, perfectly befitting our new partnership with Globe-Trotter. Authenticity and the most precise attention to detail are hallmarks that unite Oetker Collection with Globe-Trotter today and the curated pieces by Eden Being reflect this philosophy."
The creative director of Eden Being, Martin Tonks, goes on to explain the inspiration behind the new designs: "The creative inspiration behind the Globe-Trotter x Eden Being partnership was to encapsulate the delight in traveling, while conveying the glamour, lifestyle and sense of discovery travel offers.  Drawing upon the history of Oetker Collection's masterpiece properties and the iconic standing of the Globe-Trotter brand, we have created a range of suitcases that are the perfect luggage for today's modern traveler,"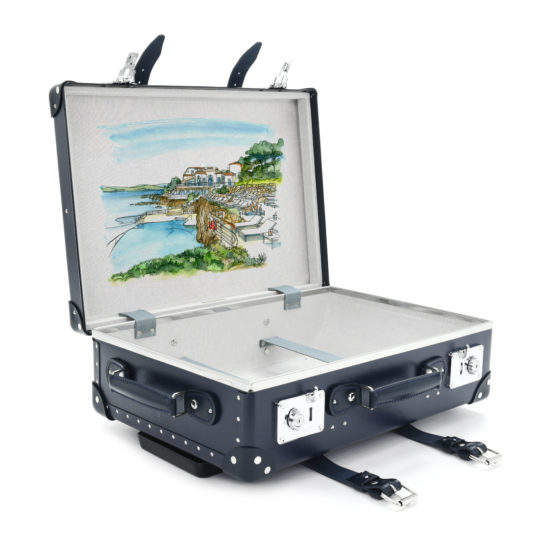 Adding to this, Globe-Trotter's brand development director James Fisher says: "Integral to Globe-Trotter's core values is an adherence to what we as a brand hold dear – attention to detail, individuality and, of course, luxury, glamorous travel.  Obviously, all of these criteria are what Oetker Collection has managed to impart in all of their properties around the world and it is these values which first attracted us to work with Eden Being.  From Eden Rock – St Barths, through to the extremely elegant The Lanesborough in London, all of their hotels offer their customer an unrivaled insight into a luxurious and glamorous travel lifestyle which Globe-Trotter holds true to this day."
The luggage line is exclusively available on edenbeing.com and in Eden Being boutiques.