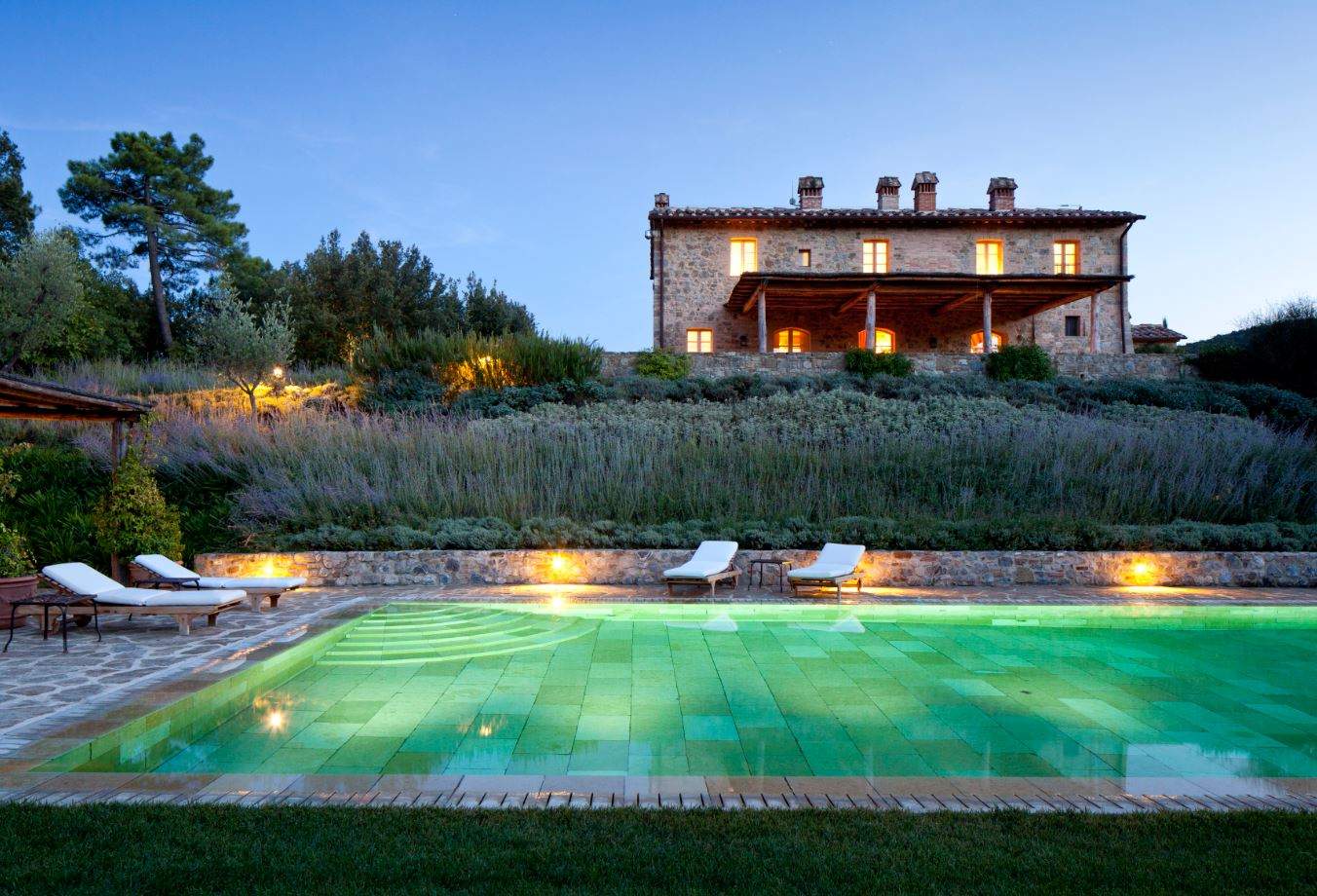 Immerse yourself in the landscape, cuisine and celebrations of fall's grape harvest by setting out for these flourishing wine regions and some of their most inviting wine-focused hotels.
Domaine de Manville, Provence FRANCE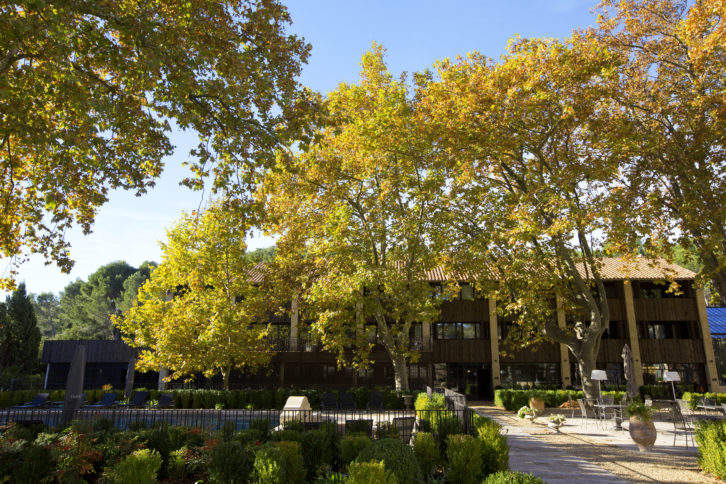 With as many as nine different wine appellations, this is a region that's noted for the diversity of its wine as well as the beauty of its landscape. By coming to Provence in September and October, you'll see the region when both the olive and grape harvest are in full swing. Base yourself at the Provencal farming estate Domaine de Manville to set out on a cycling tour of the 12 surrounding wineries and mills producing olive oil with the Vallée des Baux de Provence AOC designation, then complete your stay by visiting the daily farmer's market with the hotel's Michelin-starred chef Matthieu Dupuis Baumal and seeing the purple saffron that blooms here at this time of year. If you're here on the third Thursday of the month, try the chef's special Winemakers Menu.
SingleThread Farms, Sonoma County USA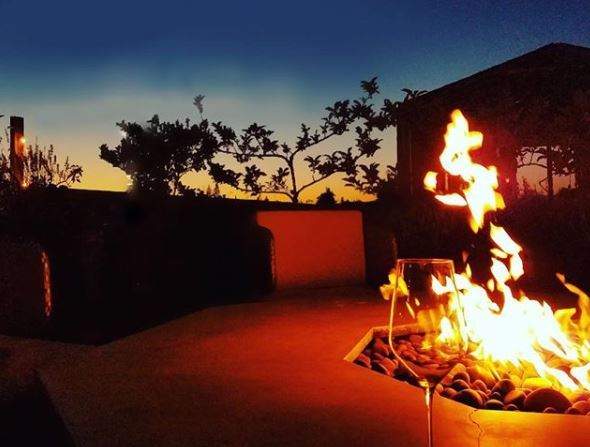 Adding to the festivals taking place around the world during harvest season, this wine region plays host to a series of wine events, harvest dinners and the Sonoma County Harvest Fair throughout September and October, showcasing the local wine and gastronomy with hundreds of award-winning wines to try. SingleThread hotel, restaurant and farm enables you to experience the food, wine, landscape and harvest at its very best. Wander between Cabernet Sauvignon, Zinfandel and Chardonnay vines, dine on an 11-course tasting menu showcasing the farm's produce in the SingleThread restaurant and set out on a discovery of the county's many vineyards and wineries.
Image: Instagram @singlethreadfarms
Rosewood Castiglion del Bosco, Montalcino ITALY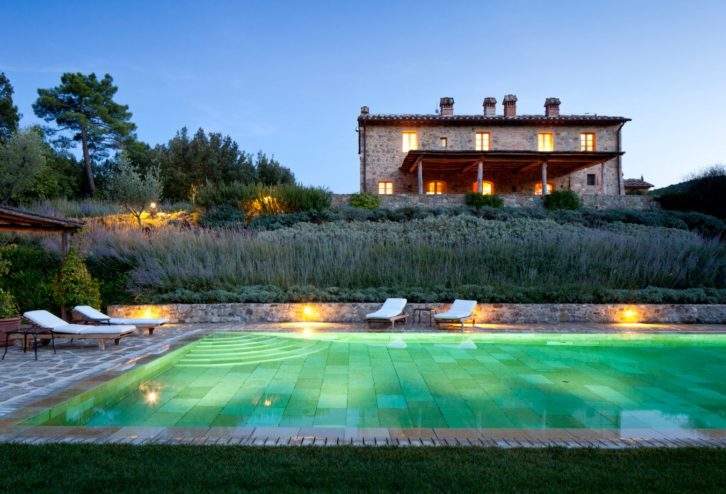 This month, this historic Tuscan estate owned by Massimo and Chiara Ferragamo is hosting three-night stays that immerse you in the traditions of the grape harvest, vendemmia. Through this hands-on Harvest Experience, you'll play a part in harvesting the grapes at Capanna Vineyard while learning about the process from the vineyard's wine experts, then back at the winery you'll find out about the grape selection process, fermentation and aging of Brunello di Montalcino before enjoying a tasting. In addition to all of this, you'll also have a picnic in the vineyard and Tuscan Wine Ritual spa therapy. As one of Tuscany's oldest and best preserved estates, this winery and hotel is an idyllic place to delve into this part of Italian life.
Royal Savoy, Lausanne SWITZERLAND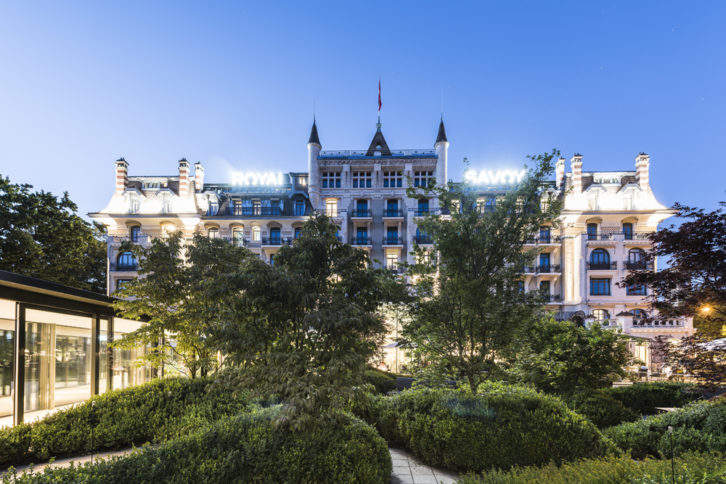 Switzerland's Canton de Vaud region is renowned far and wide for producing eight Protected Designation of Origin wines, but it's in the Unesco World Heritage region of Lavaux that Switzerland's biggest and oldest wine festival Fête des Vignerons takes place every 20 years (the next edition will be held summer 2019) and where you can experience the ancient traditions of wine production. The nearby property, Royal Savoy Hotel & Spa in Lausanne, is enhancing this experience by launching a wine tasting program. Taking a scenic boat trip across Lake Geneva, you arrive at the wine terraces of Lavaux to sample one of historic winery's best wines, with the winemakers on hand to offer insight into the harvest. You can top the day off with a dinner in the hotel's Brasserie du Royal where the kitchen is led by three-Michelin-starred chef Marc Haeberlin and the pride in local wines is reflected in the mosaic design.
Meadowood, Napa Valley USA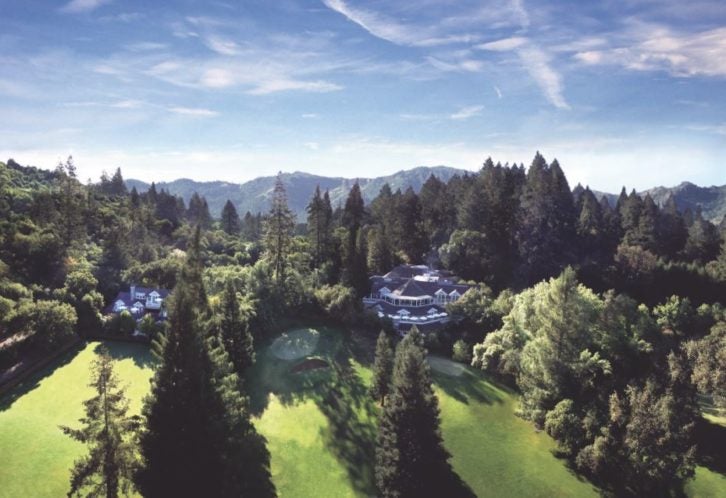 Here in the Napa Valley, grape harvest starts earlier than in other regions with the season beginning late summer. This harvest continues through to late October though, with red varieties being harvested the latest, giving visitors in fall the chance to experience it too. The hotel and restaurant Meadowood makes this season feel even more special through their personal connection with the local winemakers and the way wine is a part of life here, in the same way locally-grown ingredients are a part of the restaurant's three-Michelin-starred cuisine. The hotel also offers a Wine and Wellness Retreat for which the spa and fitness team has partnered with local organic and biodynamic wineries.