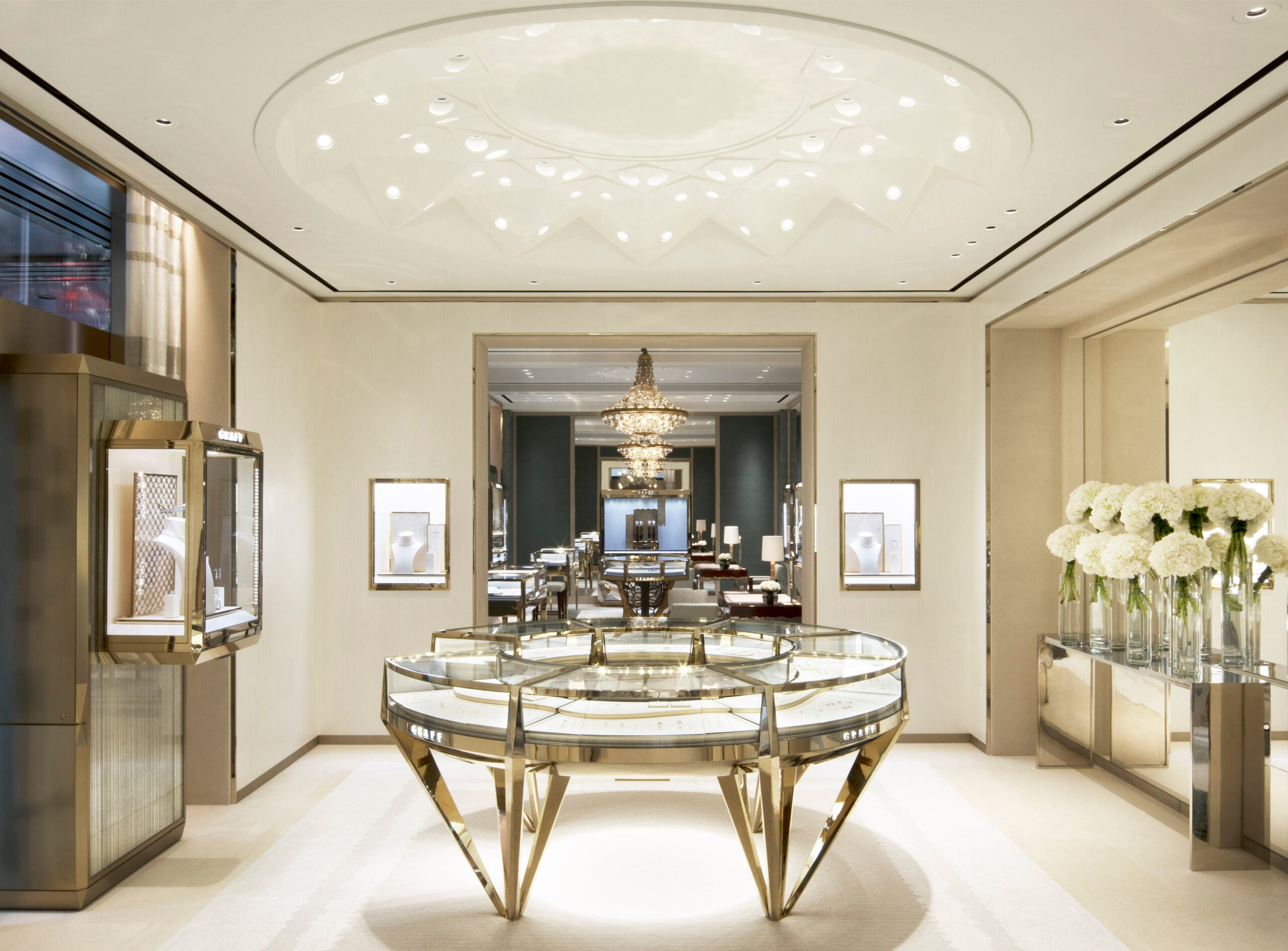 Steps away from its former location, Graff opened the doors to its new Hong Kong flagship boutique this past weekend. The opulent 2,800-sq-ft salon in the heart of the city was designed in a collaboration between Graff and Peter Marino, and is an elegant space brimming with diamond jewelry and watches.
More than just a place to shop for your diamonds, the store itself is a work of art, with sculptures and furniture by renowned artists including Roberto Giulio Rida, Juan and Paloma Garrido and André Dubreuil. A Dubreuil-designed vitrine showcases a selection of high jewelry, while lighting and furniture designs by Rida grace the walls of the store.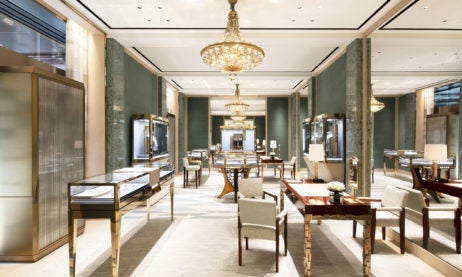 With a distinct feminine touch, the store features neutral and golden tones with cream-colored furniture, fragrant flowers and mirrored surfaces. Taking center stage is a chandelier designed by Mark Brazier-Jones.
You'll find high jewelry, wedding rings and watches inside — take your pick from one-of-a-kind creations or complicated watches. Special events can be hosted at the store – there's a dedicated room in back in addition to three VIP rooms, so you can browse jewelry without any distractions.
For more information, visit graff.com