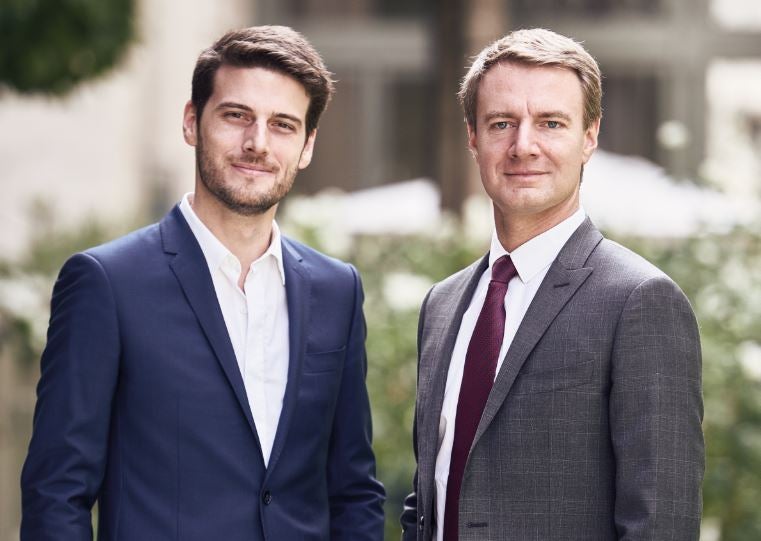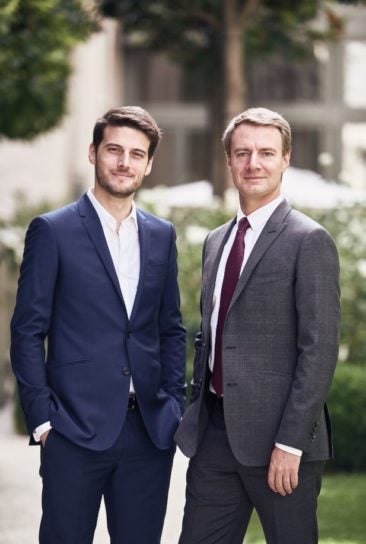 Ten years after its launch, the family-owned and run luxury hotel collection and concierge Grand Luxury Group is one of the world's leading luxury hotel reservation sites. The company's French founding brothers Ivan and Rouslan Lartisien talk to Elite Traveler about building a business on passion and how they've succeeded in the ever evolving luxury travel industry.
First of all, tell us how the Grand Luxury Group began.
Ivan: When the Grand Luxury Group was created 10 years ago, it came from a great passion my brother and I had for luxury hotels and everything that was going on behind the scenes. At that time, we felt there was something missing – on one side we had the big booking platforms selling every hotel everywhere in the world, and on the other side we had small luxury hotel specialists that at that time were not very powerful. We thought there was a niche we could enter by gathering what we thought were the best hotels in the world and enabling people to book them through a digital tool with a very high level of service. Now we are the leading European company for luxury hotel bookings, and for cities like London, Marrakech and Paris, we are the world's second largest after American Express, giving every client a dedicated travel adviser while also providing concierge service. We created something that was completely new and in the beginning we were the only ones bridging the gap between luxury and the booking sites. This has been key to the success of Grand Luxury, along with the fact we go to every hotel ourselves and that we're still a family business. I think this is something people feel because we really care about the clients and it's all still based on passion.
Is it the curation of the hotels and the service that most set the company apart?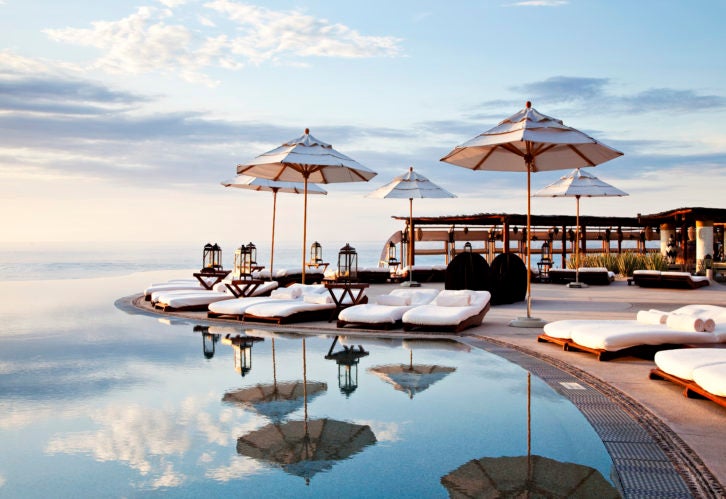 Ivan: When we did a survey last year two aspects came up immediately. Clients said they liked the fact they didn't have to search the internet for reviews of hotels they haven't been to before because they trust our selection – this trust is the reason many clients keep coming back. And they said they valued the quality of personalized service. When people travel around the world, staying in luxury hotels, they don't want to have to rebuild the relationships with the hotels they're staying at each time they go to a new destination. By going through their travel adviser within the Grand Luxury Group, every preference is already known about so we can prepare for their stay and make sure they are welcomed as a VIP anywhere in the world. Due to the relationships we've formed with the hotels, they receive huge benefits through booking with us too.
What kind of benefits do guests receive at the hotels?
Rouslan: They'll have a combination of different benefits depending on their preferences and where they're staying, but they'll often get room upgrades and complimentary breakfast daily, which in the top hotels in Paris for instance can normally be around 75 Euros. Many times these benefits also include credit, which you can used at the hotel during your stay.
Has your original vision for the company changed as you've progressed?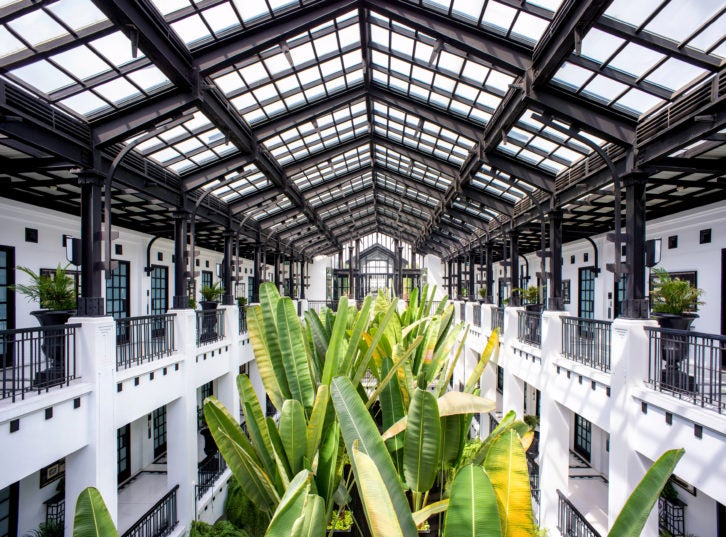 Rouslan: At the beginning there were no real business aims. It was just driven by passion. We wanted to come up with a collection of luxury hotels because we were passionate about that. And then we realized there were a number of opportunities within it. To grow we needed to modify the way people think about hotel booking. We noticed that when you go to a hotel your experience only really starts when you're checking in. With the Grand Luxury Group we had the opportunity to start the hotel experience from the time of booking. We knew we could organize everything before the customer checks in and take care of everything until after they've checked out.
Have you noticed the expectations of luxury travelers changing throughout the time you've had this company?
Ivan: The big change we've seen in the last few years is the way people expect to experience a destination. Today, all of our clients from around the world want to feel like a local when they visit a destination, so we bring them experiences that will show them the heart and soul of the place. We have guides in each destination who are really knowledgeable about certain aspects of a place, so we'll call the guide that best fits the preferences of the guest. In terms of hotels, we've seen that more and more people want a more residential feel in the place they stay, so they have a kind of home to go back to in the destination. This is something we're seeing more and more of with luxury travelers.
In terms of travel trends, how do you think luxury travel will evolve going forward?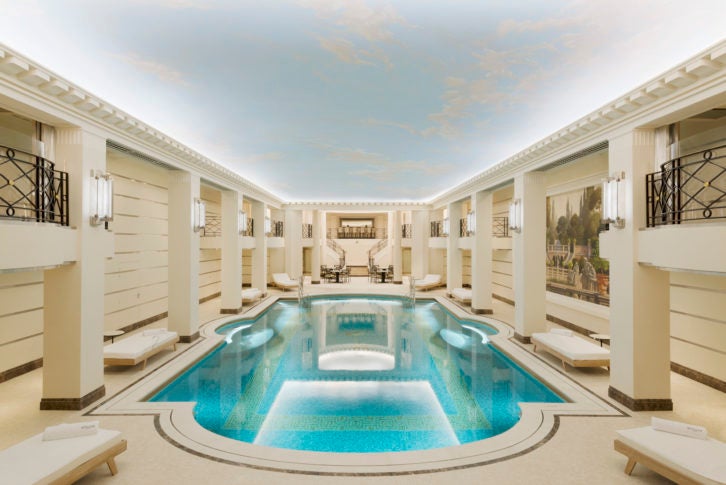 Rouslan: Asia is becoming even bigger in this respect. In the next 10 years, 80 percent of the investment in luxury tourism will be done in Asia, according to surveys. And of course the growth of China has a huge impact on the luxury tourism. Until recently Chinese travelers were mostly staying in three-star hotels, but now they're more and more concerned about the quality of the hotel. As luxury tourism grows there, it will radically change luxury travel everywhere. The digital aspect is also changing a lot. More people want to be able to do everything themselves using digital tools, but at the same time they want to keep the human relationship and just by touching a button to be able to speak to someone immediately. We're investing a lot in the digital side of the company to provide an online experience that's even more efficient and we're relaunching our website towards the end of the year to have more powerful tools and more editorial.
Other than these digital developments, do you have any particular plans or aspirations for the company?
Ivan: Two years ago we created a subsidiary of Grand Luxury called Grand Luxury Experiences for people who want to upgrade the service, and it's been a huge success. We've partnered with companies in fashion and jewelry for instance to organize events and we're working more and more on that aspect. We're also working on offering more products – we are going to launch cruise soon, which is another area of luxury travel that's growing extremely quickly. We want to be as selective with these cruises as we are with the hotels.
Finally, do either of you have any personal favorites in the Grand Luxury hotel collection?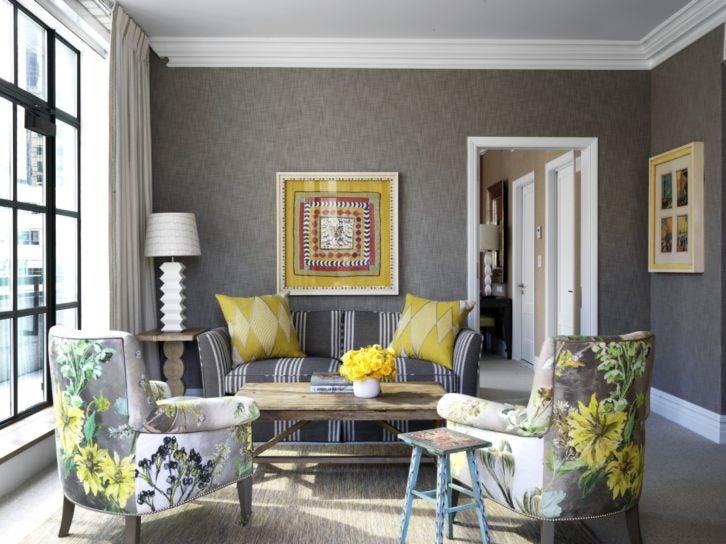 Rouslan: We have a lot of favorites because they're all hotels we selected ourselves, but one that was there from the very beginning is the Mandarin Oriental in Bangkok. It was one of the first to join the collection. It's a beautiful landmark hotel where you can enjoy your breakfast overlooking the river. That's the kind of hotel that's completely changed the way we saw our careers, making us switch to what we do now.
Ivan: Then of course we have the boutique hotels. Some of the small hotels I like particularly are the Qasr Al Sarab in Abu Dhabi which is just an incredible jewel in the middle of the desert. You couldn't even dream it without seeing it first. Another is the Siam in Bangkok, which has a big design focus. It's beautiful and has very good service. And then we have the Capella Ubud, which is going to enter the collection in a few days. It's a tented camp that's just been created outside Ubud in Bali. It's like nothing you've seen before, taking you back to the time of the explorers in the 19th century, and the tented suites are incredibly designed. The overall aspect of this tented camp in the middle of the jungle is that it really takes you somewhere else, and that's part of the service we are providing.
Browse the Grand Luxury Group's collection of hand-picked hotels by going over to grandluxuryhotels.com.
Images: Ivan and Rouslan Lartisien; Las Ventanas, Mexico; The Siam Bangkok; Ritz Paris; The Whitby, New York