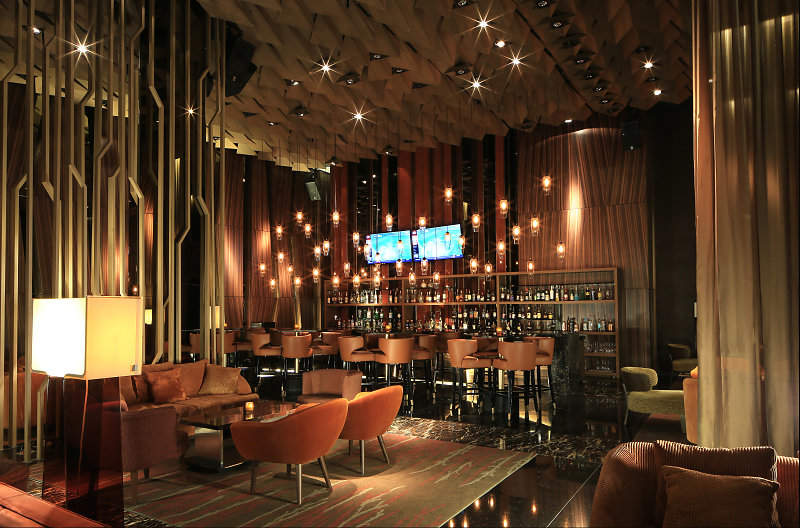 Named the top resort in Latin America in the World Biennial of Interior Design and Landscaping 2018-2019, Grand Velas Los Cabos is winning recognition for its exceptional architecture and interiors. And this isn't the first time the resort has won such an accolade; Grand Velas Los Cabos was also celebrated for excellence in design at the 2017 Ibero-American Biennial CIDI of Interior Design, Design and Landscaping.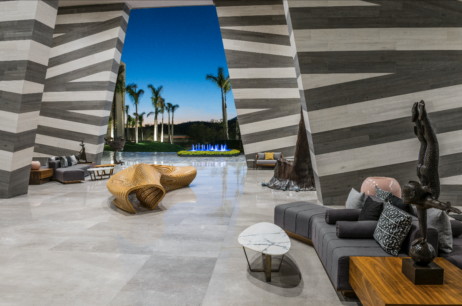 On this occasion, the lavish hotel was awarded the gold medal in the Hospitality, Resorts & Spas category for the collective work of all the studios involved, with as many as six different firms behind its architecture, design and decoration.
First off, Elias and Elias Architects created a curved half-moon structure distinguished by trapezoidal-shaped dividing walls that mimic white sails to give unique character to the façade of the hotel. At 300ft above sea-level, the three-story-high lobby frames the sparkling ocean views and a wall covering of wood-textured ceramics represents the hotel's setting between beaches, boulders, desert and the sea.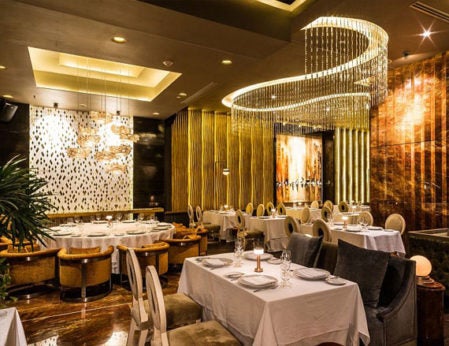 Piaf Restaurant, the hotel's French fine dining option, was then designed by Larissa Garcia of Cassal Diseño Designs. As a modern interpretation of 40s, 50s and 60s France, the space features rich design details in Damasco marble, green onyx and high-gloss wood with an undulating crystal lighting curtain and antique mirrors decorating the walls.
The Ambassador, Grand Class, Presidential and Imperial Suites here, along with the oceanfront restaurant Velas 10, Cocina de Autor and Koi Bar are all differentiated by the contemporary Mexican interior design of Ernesto Vela Architects who uses warm natural materials enhanced by theatrical color and lighting. And renowned interior designer Melin Castro led the interior design of the lobby, Se Spa, the kids and teen clubs, as well as Amat Coffee Bar and the boutique. While highlighting the Sea of Cortez views and work of Mexican artists in the lobby, Castro gave the teens club its unique urban feel and created a desert sand marble floor for the spa.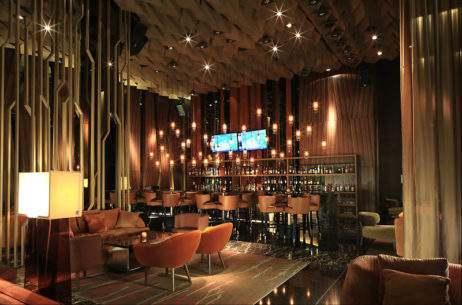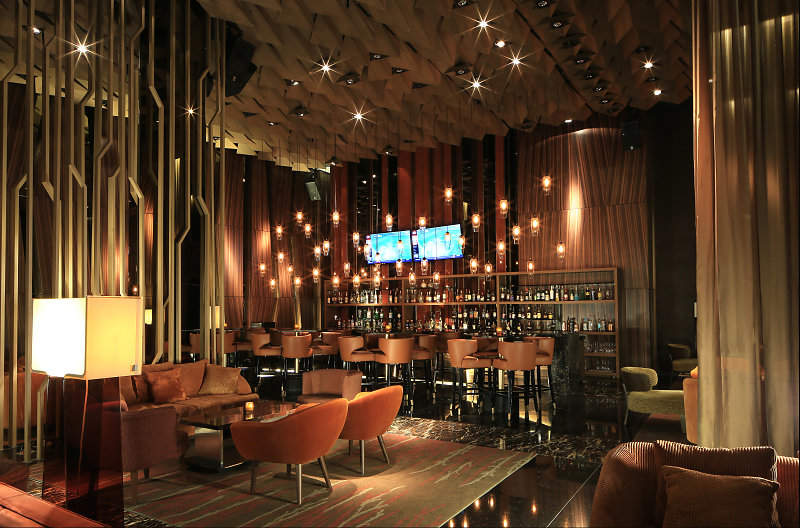 Complementing this, the Frida Kahlo-inspired Mexican restaurant, Frida, and Italian gourmet restaurant, Lucca, were then designed by award-winning design and architecture firm Ezequiel Farca + Cristina Grappin. Frida stands out for its late 40s Art Deco motifs and elements of inspiration taken from Frida Kahlo's artwork, while Lucca combines a contemporary luxury feel with glossy metal detail and natural materials such as wood and leather. And last but not least, there's the nautical design of Azul restaurant by Niz + Chauvet Architects, integrating shades of blue, geometric tiles and fishing rope detail.
The next stage of the World Biennial of Interior Design and Landscaping 2018-2019 awards is the international competition between winners of each region. Look out for the highly anticipated results when the overall winner is announced in October 2019.