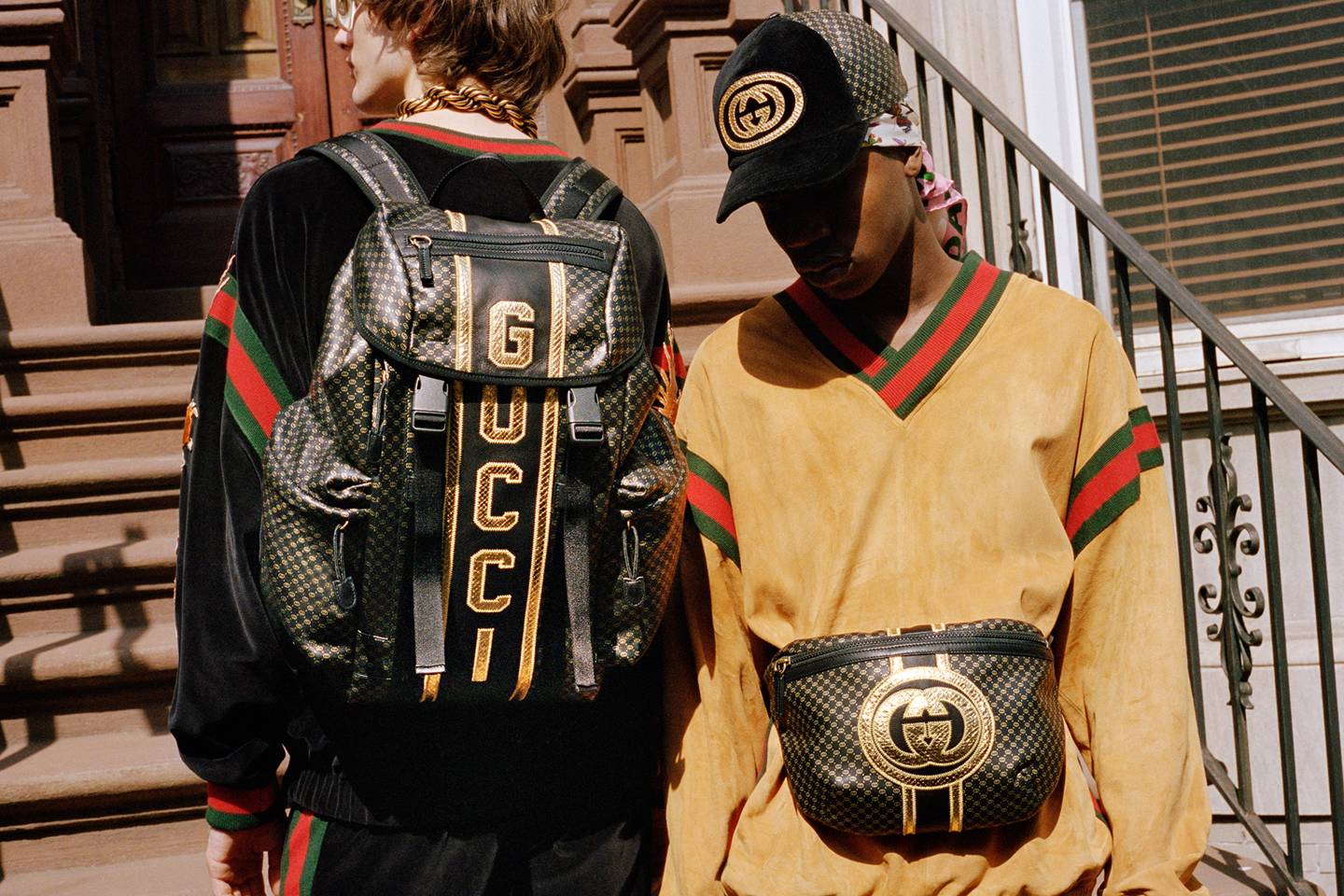 After nearly a year in the making the eagerly anticipated collaboration between Gucci and Dapper Dan has been released.
Dapper Dan the Harlem couturier is most well-known for his esteemed bespoke pieces for Hip Hop icons of the late 80s and 90s, as well as the multiple law-suits filed by multiple high-end fashion houses (including Gucci), which led to the closure of his New York store in 1992.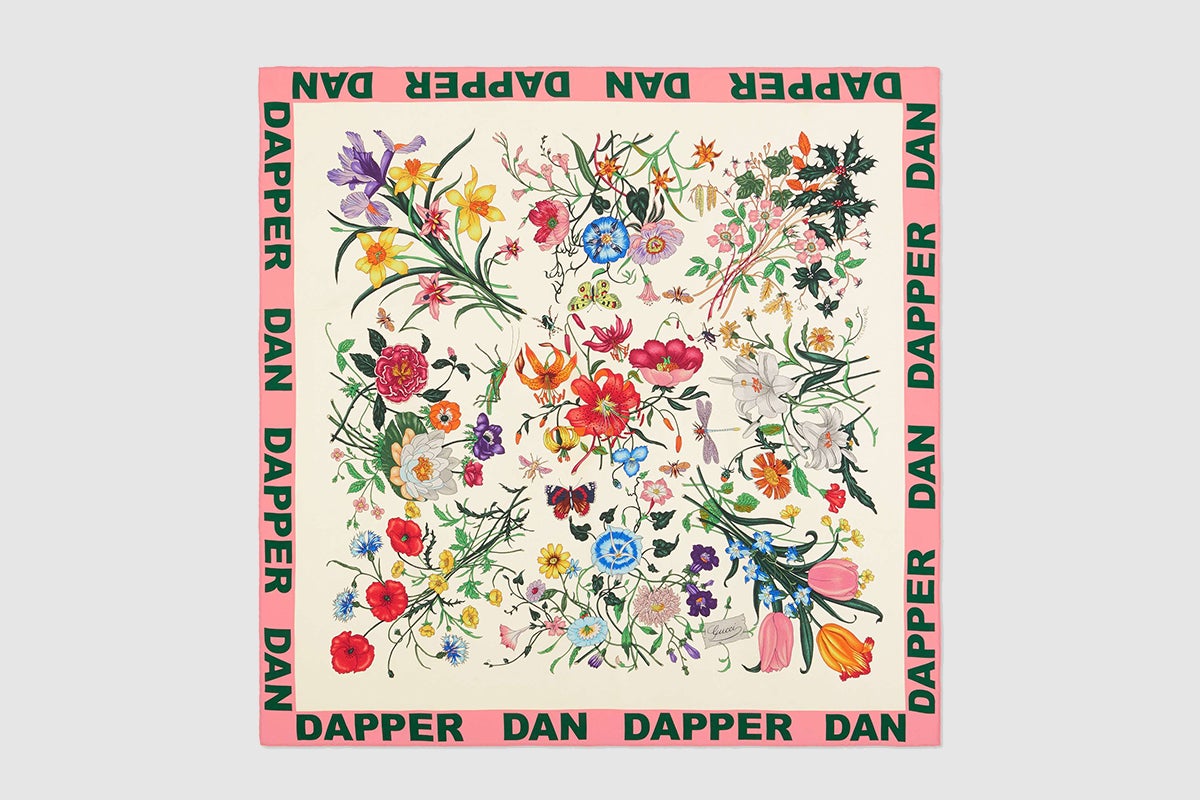 However his influential pieces were not forgotten and in 2017 he was brought back into limelight when the new head of Gucci Alessandro Michele was ironically criticised for directly using Dapper Dan's designs for Gucci's cruise '18 runway show. Rather than this leading to further lawsuits and trouble, the two designers reconciled and joined forces, announcing the release of an artistic collaboration.
The ready to wear capsule collection is the most recent of many collaborations Alessandro Michele has engineered since his new role at Gucci and it sees Dan's classic designs, which were worn in his heyday by the likes of LL Cool J, Mike Tyson and Bobby Brown, reimagined by the Italian house.
The Harlem inspired tracksuits, bomber jackets and tank tops combine the strong presence of gold from Dan's vintage designs with Gucci's signature red and green theme. Alessandro Michele's well-known jewellery designs have been blown up and placed on the end of Dan's gold dookie chains, so that the large lion heads and mythological symbols now hang like medallions.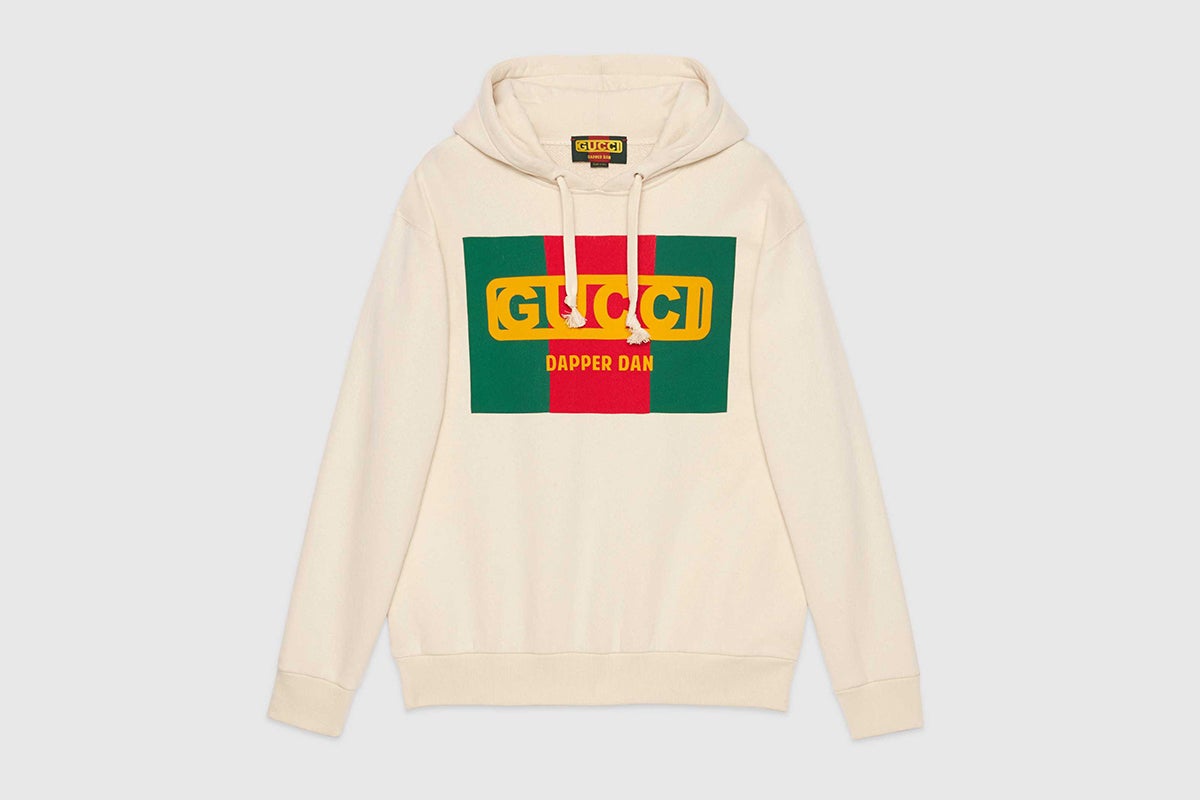 Dapper Dan's both rise and fall from fashion fame were in part due to his loud and proud use of luxury logos in his designs, so it is no surprise that the range strongly caters to the recent logomania trend which has swept the fashion industry. Both the classic double G and a new Dapper Dan inspired yellow 'GUCCI' logo are indulgently printed in a variety of different forms across the collection.
The release is accompanied by over 40 portraits shot by Ari Marcopoulos, which are inspired by archive imagery uncovered of people wearing custom Dapper Dan pieces during the height of his fame. The pieces are modelled by a combination of professional models and Harlem natives set on the streets of New York, paying tasteful homage to Dan's heritage.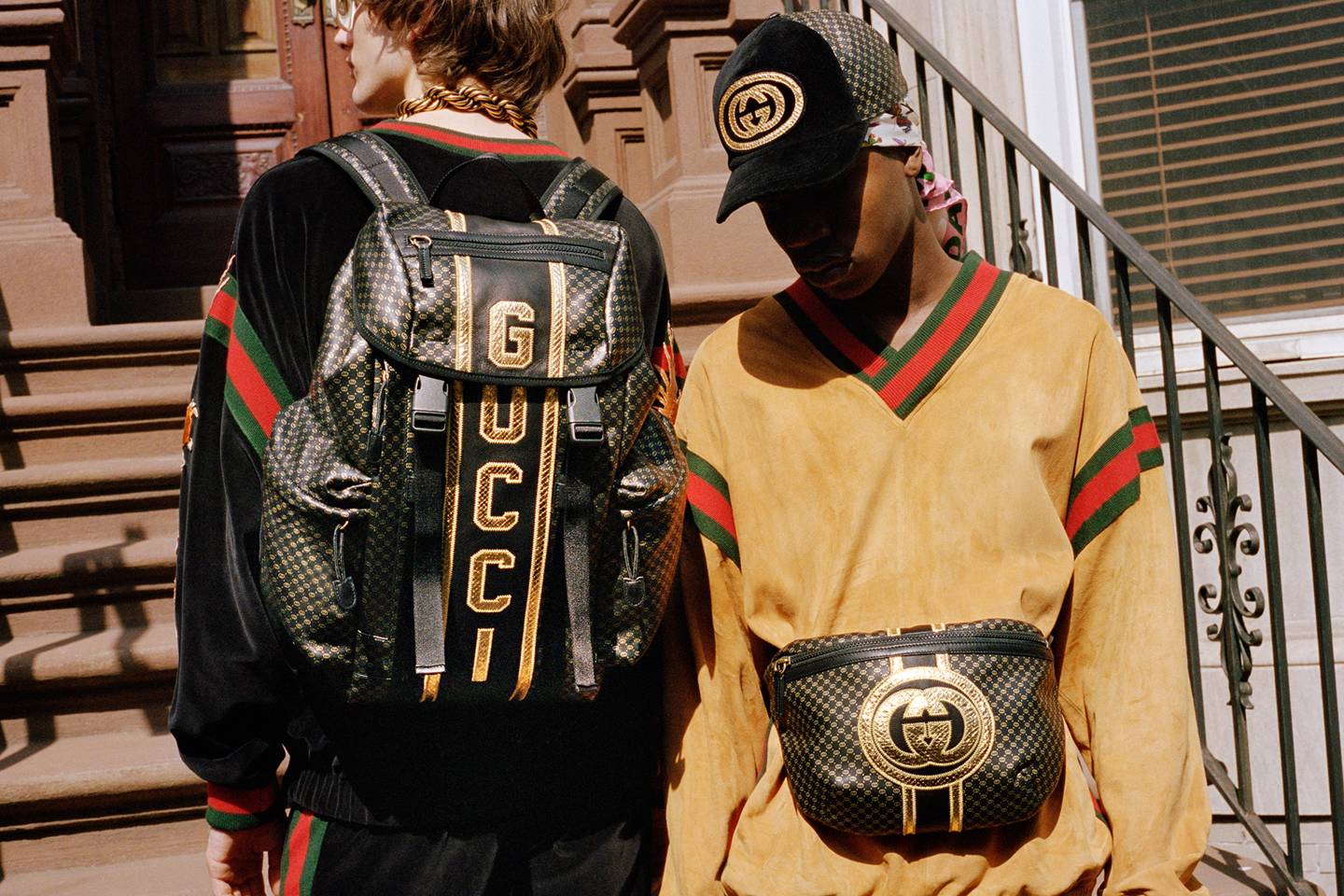 In addition to this Gucci are actually helping Dan to re-open his atelier with financial backing and the supply of its materials. In a press release Dapper Dan commented "Everyone paid homage to Dapper Dan, but no one ever paid him…The people have spoken and Gucci has listened. Nothing has been more significant in the Harlem cultural scene than Alessandro and Gucci coming to Harlem and partnering with Dapper Dan."
The collection is now available to shop online at Gucci.com and in select international Gucci flagships.