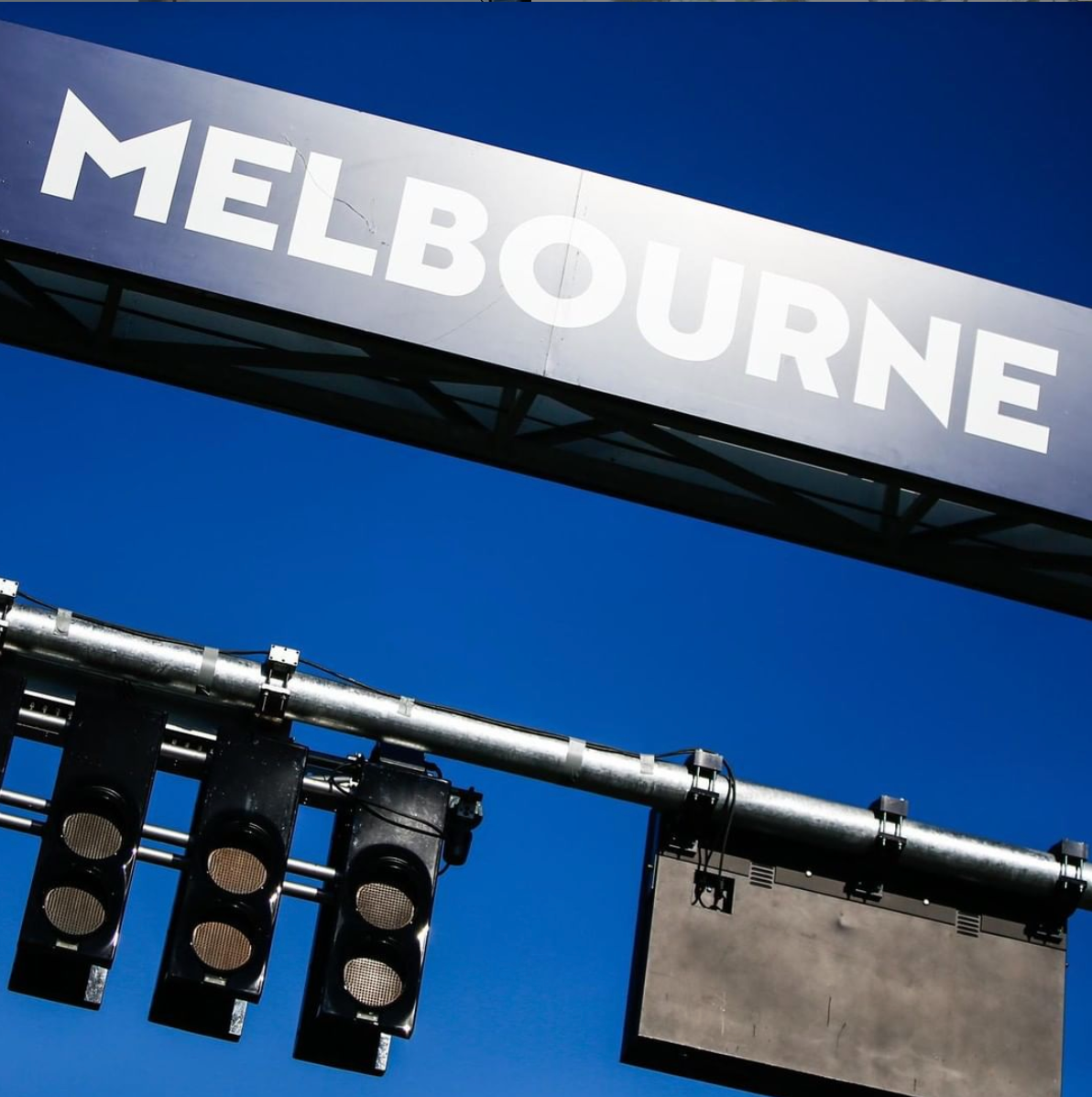 The Australian Grand Prix marks the start of the new Formula One season. To celebrate, Elite Traveler has put together a complete guide to Melbourne.
Over 100,000 motoring enthusiasts will descend on Melbourne to see Lewis Hamilton and Sebastian Vettel begin a new battle for the world championship on March 17.
Thanks to its glamorous history and expensive taste, Grands Prix have become a magnet for ultra-high-net-worth individuals. As a result, there are myriad ways for the discerning VIP to enjoy the Australian Grand Prix in style and comfort.
In this short guide, Elite Traveler reveals the best places to eat and sleep in Melbourne, how to get the best seats at Albert Park race track and the best experiences to enjoy once the chequered flag has been waved.
The Best Restaurants in Melbourne
Restaurant Lûmé
Unlike the aforementioned Vue De Monde and Attica, Restaurant Lûmé may be lacking the same award-winning accolades, but its hugely ambitious menu will no doubt see them enter a number of world's best lists in the near future.
Offering a contemporary menu with plenty of quirk, executive chef John Riviera has gained a reputation for wowing guests with unlikely flavor combinations.
For a hit of the eccentric, try the onion doughnuts served with fresh sea succulents or the BBQ pork glazed in black banana.
Website: restaurantlume.com
Tel: +61 3 9690 0185
Email: contact@restaurantlume.com
Vue De Monde
A regular feature in Elite Traveler's Top 100 Restaurants in the World (65th in 2018), Vue De Monde is widely considered to be one of Melbourne's finest eateries.
Acclaimed Australian chef Shannon Bennett's dining stalwart offers quintessential fine dining with a large pinch of modern innovative flair in Melbourne's historic Normanby Chambers.
Head Chef Justin James creates dishes that drive all of the senses faster than an F1 car and are created with exceptional seasonal cuisine. All of the dishes are paired with fabulous wines with the help of head sommelier Carlos Simoes Santos
The setting makes an impression too, with Vue de Monde located on the 55th floor of Melbourne's iconic Rialto building.
Website: vuedemonde.com.au
Tel: +61 3 9691 3888
Email: vuedemonde@vuedemonde.com.au
Attica
One of the city's most exclusive hotspots, Attica has become a byword for fine dining in Melbourne since New Zealand-born executive chef Ben Shewry brought it to trendy Ripponlea.
Shewry's celebration of Australian produce has seen Attica named in coveted World's Best 50 Restaurants list a number of times, finishing in 20th position in the 2018 list.
The menu (US$210) is constantly changing in line with what ingredients are available, but the current selection includes dishes like hand-picked crab and wattle bread and black ant lamington
Website: attica.com.au
Tel: +61 3 9530 0111
Email: meet@attica.com.au
Grossi Florentino
This Italian eatery, juxtaposed in Melbourne's Chinatown, has been a popular haunt for local residents since the 1920s. However, it was not until the Grossi family took it over in the 1990s that it became the fine dining institute that it is today.
With local ingredients, executive chef Guy Grossi has brought Italian flair to the Southern Hemisphere with a menu that changes often. The current offering includes sumptuous dishes like zucchini flower, taleggio, black garlic and zucchini alla Giudia.
Website: grossiflorentino.com
Tel: +613 9662 1811
Email: enquiries@grossiflorentino.com
The Best Hotels in Melbourne
Grand Hyatt Melbourne
The five-star Grand Hyatt Melbourne offers 33 floors of understated luxury. The shimmering gold tower is ideally located on Collins Street, Melbourne's prime luxury shopping destination. There are countless boutiques, bars and restaurants within striking distance of the hotel doors.
For the grandest of experiences, opt for the Premier Suite, which offers floor-to-ceiling views of the city and an expansive marble bathroom.
Website: hyatt.com
Tel: +61 3 9657 1234
Email: melbourne.grand@hyatt.com
Sofitel Melbourne
Located on the Paris-end of Collins Street, Sofitel Melbourne offers a classic take on luxury accommodation. Many come just to admire the spectacular 15-storey mirrored chandelier and drink in the 35th-floor Atrium Bar (right).
To get city-wide panoramas to yourself, stay in one of the hotel's Opera Suites, which are located on the 50th floor and offer 180-degree views. They also come with an eight-person dining table for in-suite hosting.
Website: sofitel-melbourne.com
Tel: +61 3 9653 0000
Email: H1902@sofitel.com
The Langham Melbourne
Offering sweeping vistas of the Yarra River and Melbourne skyline, The Langham is a sanctuary from the bustling city streets. Guests can make use of myriad facilities including the expansive Chuan Spa and dine in the award-winning Melba.
The Chairman's Suite is the height of luxury with beautiful views and opulent decor throughout. A stylish office makes it the perfect fit for the busy executive, but for a more al fresco experience, opt for the Executive Terrace Room, which comes with its very own balcony.
Website: langhamhotels.com
Tel: +61 3 8696 8888
Email: tlmel.info@langhamhotels.com
Best Seats in the House
Aston Martin Red Bull Racing Paddock Club
The Paddock Club at Albert Park sits directly above to team garages, and as such has a spectacular view of the start, finish and post-race celebrations. With this exclusive package, you not only gain entry in the Paddock Club, but do so as an exclusive guest of Aston Martin Red Bull.
As well as luxurious hospitality facilities throughout the three days, guests will be given an exclusive tour of the Red Bull garage, a walk down the put lane and race viewing from the pit building. Prices begin from $6,115 per person.
Website: www.grandprixevents.com
Tel: +44 0 1934 86 11 86
Email: sales@grandprixevents.com
Torque Bar Hospitality
If watching the race with a bit of atmosphere is a more befitting experience, opt for the Torque Bar. This relaxed venue boasts one of the best views of the circuit and is situated close to the Pit Straight.
With an ample outside garden, live DJ entertainment and a cocktail bar, the Torque Bar package is a dressed-down version of luxury hospitality. A three-day ticket is priced at $1,265 per person.
Website: www.grandprixevents.com
Tel: +44 0 1934 86 11 86
Email: sales@grandprixevents.com
Champions Club Hospitality & Paddock Club
The Champions Club has unrivalled views of Turns 1 and 2, where most of the action will unfold when the lights go out. Guests will also be treated to a talk from F1 world champion Alan Jones and learn what it takes to run a successful team during a Q&A session with a prominent executive.
They will also be granted VIP access to the drivers for autographs and photographs as they arrive on track and allowed to stay as they discuss race preparations with their engineers.
Website: www.grandprixevents.com
Tel: +44 0 1934 86 11 86
Email: sales@grandprixevents.com