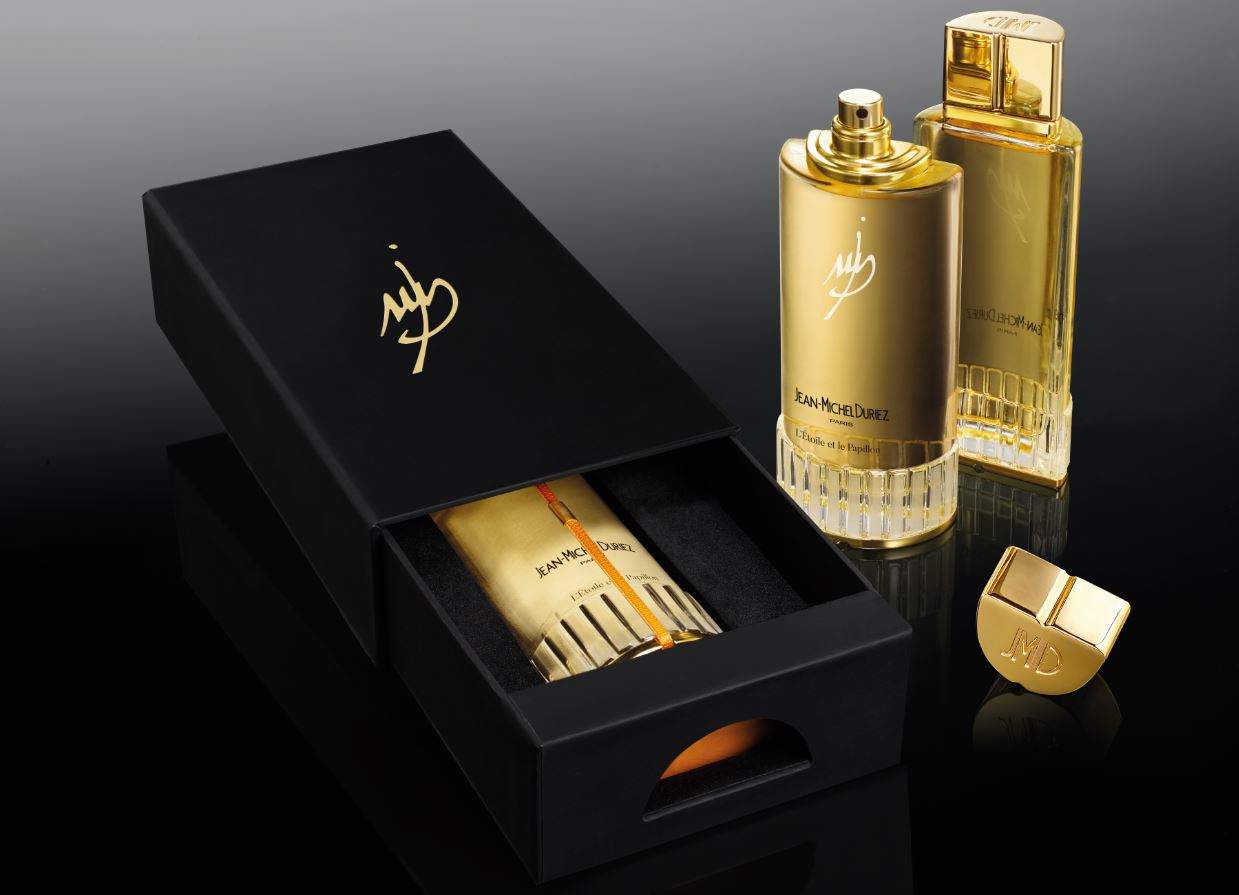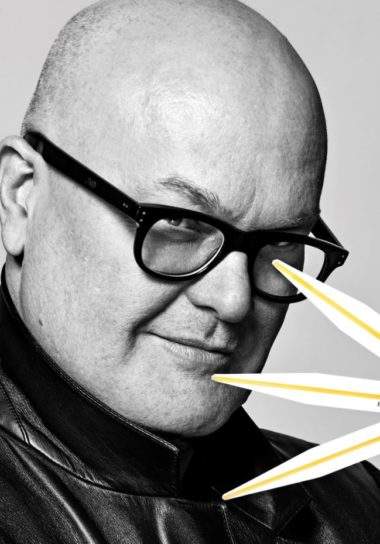 It was after 30 years in the fragrance industry that master perfumer Jean-Michel Duriez decided to embark on his own venture, founding his own eponymous brand at the end of 2016. Having always worked in Paris, this naturally became the home of this new fine fragrance house, but now Duriez is expanding his brand's international prominence by launching a UK-exclusive outlet within London's luxury department store Harrods.
Duriez established himself in perfumery while working for Jean Patou and Rochas, creating fragrances for Yohji Yamamoto, Lacoste, Escada and Dolce & Gabbana, among other major brands. Now Duriez enjoys the creative freedom that comes with having his own perfume house, reveling in the chance he has to pour his passion and personal inspiration into the perfumes he's creating.
"My motto is 'perfume is a fluid emotion'," Duriez tells me, "It's a sentence I came up with many years ago that captures the way I want to create perfume. I am a creator. My job is to be a nose. It's a technical work but it's also emotional. Through the senses you create memories, and when you create memories you create emotions. When I create perfume, I really want to think about the emotions that can be evoked."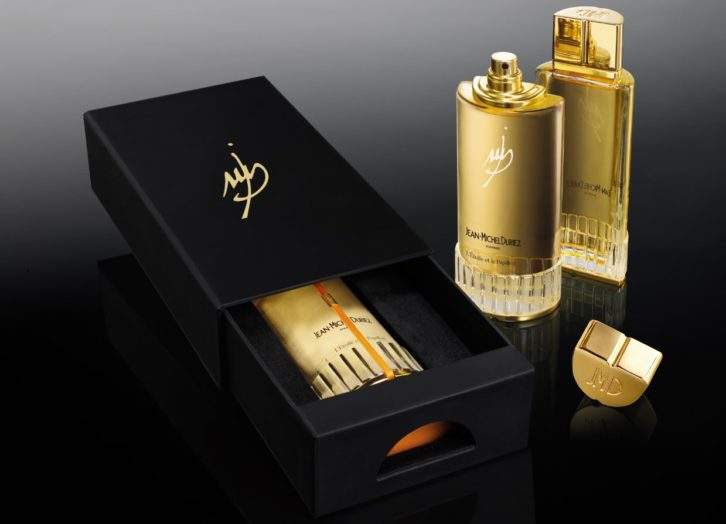 This is epitomized by his primary collection Paris-sur-Seine, in which each perfume ties in with a different love story captured by the fragrance's particular ingredients. The collection's eight fragrances range from the lightest to the strongest in intensity, beginning with the 'Illusiomagiste', which tells the story of the unexpected connection between a magician on stage in Paris and someone who falls for them from afar. "It's the story of someone in the light and someone in the darkness, and the thunder that happens between them," Duriez explains, "I wanted something that's fresh but different so I added a touch of pepper, which is fresh but warm and also kind of exciting – for me, this is the definition of love." This fragrance starts with top notes of lemon and pepper, before going into lavender and sage, with a hint of Madagascar vetiver. "It's very rich in natural ingredients," Duriez enthuses, "resulting in a chic, elegant fragrance."
At the other end of the intensity spectrum, the fragrances are defined by powerful ingredients like licorice and star anise with burnt wood and a subtle hint of smoke. While each fragrance in this first collection is made with pure parfum, Jean-Michel Duriez's second collection turns to lighter eau de parfum fragrances, with a focus on flowers and freshness. So far the collection features three different fragrances, which celebrate the rose, tulip and how Duriez imagines an amber flower would smell if it existed, combining orange flower and jasmine with neroli and essence of blood orange.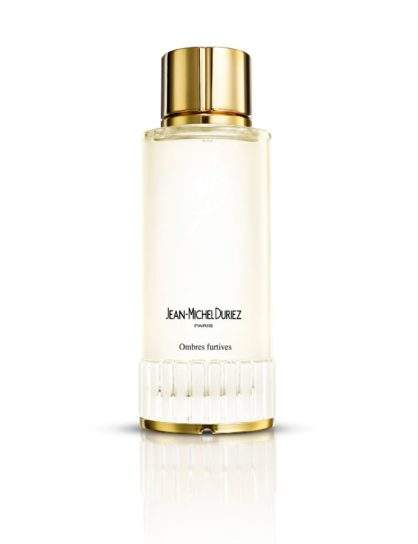 Each fragrance Duriez creates brings together a wealth of natural ingredients, and all of them are unisex. "It's amazing to see how in different cultures and countries, people don't smell fragrances the same way," he says. "A rose is very much appreciated by men in the Middle East but for us here in Europe it's considered feminine. This is why I decided to say all that all the fragrances are unisex."
Each perfume is then bottled in a signature container designed by the famous bottle designer Pierre Dinand based on a drawing Duriez drew himself, featuring one flat side and a curved side to form an arch that represents the letter D (for Duriez) and the countless arches seen in Parisian architecture, from the city's many arcades, bridges and arched doorways to the base of the Eiffel Tower and Arc de Triomphe. The cap is plated in 24-karat gold and it all comes in a pleasing coffret Duriez intends you to reuse for your other trinkets. "Every detail is important to me," he enthuses.
One other point of difference Duriez has established is his collaborative projects with Parisian urban artists. On launching the brand, he partnered up with the street artist Noé Two to create a series of limited edition coffrets and an in-store installation. This was followed one year later, In January 2018, by a second collaboration – this time with a focus on street art tags. "At the birth of the company it was important for us to make something that people remember," Duriez tells me. "Going forward we are going to produce these artist collaborations at least once a year. It's now a part of the DNA of the brand."
"When you create your own house it really has to capture the reality of your creation and imagination," he continues. "For me, Paris is a timeless love story – I wanted to evoke the emotions that tell these love stories in Paris."
Fragrances by Jean-Michel Duriez are now available in Harrods, London. Find out more about the brand by going over to jeanmichelduriez.com.