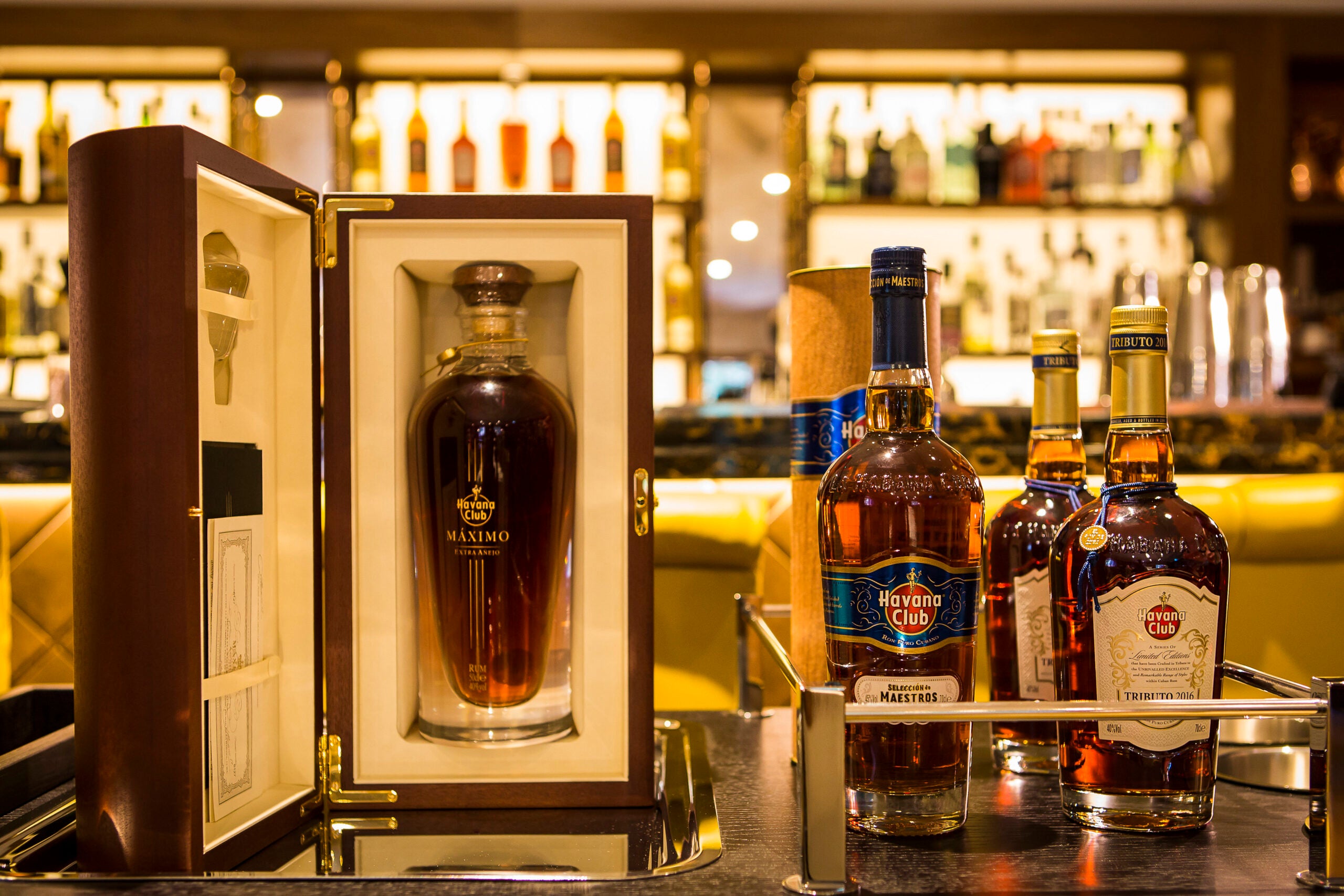 By Lauren Jade Hill
Drawing on the great Cuban tradition of sobremesa, the time that's set aside after a meal for conversation around the table, Havana Club has launched a series of Cuban sobremesa-style dinner parties in honor of its Icónica Collection of aged sipping rums.
Each dinner brings together a select few creative leaders to delve into Cuban cultural trends from literature and art to music and gastronomy, including Tom Marchant the founder of luxury tour operator Black Tomato who host immersive journeys through Cuba.
At each dinner rum from the Icónica Collection is introduced to guests with time to savor each one. The collection's four extra-aged rums—Havana Club Selección de Maestros, Havana Club Añejo 15 Años, Havana Club Unión and Havana Club Máximo Extra Añejo—are each distilled by Havana Club's master rum-makers who have spent at least fifteen years mastering the art of rum making as the process of distilling, ageing and blending is passed down the generations.
Havana Club Máximo Extra Añejo in particular stands out for its rich and intense yet delicate aroma that balances oak and smokey notes with tones of pear, coconut and dried fruit, with dark chocolate, dried fruit and vanilla on the palate. This then comes in a hand-blown crystal decanter. Created by primer maestro ronera, Don José Navarro, Havana Club Máximo Extra Añejo is considered an expression of the rum-making tradition and a manifestation of the rum-masters' work throughout the generations. Owing to its unique production process, only 1,000 bottles are made each year.
Now opening up the opportunity for more people to experience the sobremesa tradition and acclaimed Icónica Collection, Havana Club will be hosting a dinner on 23rd August 2017 with the award-winning writer and editor Paul Croughton. Taking place at the
exclusive private residence located on the site of a former distillery, Clerkenwell Cooperage, guests will be treated to Cuban cuisine created by acclaimed chef and TV presenter Marcus Bean, along with serves from the Iconica Collection. Tickets for the dinner are available on a complimentary basis. To register interest please email sobremesa@pernod-ricard.com.
Havana Club Maximo Extra Anejo is priced at $1,375 and available to purchase from thewhiskyexchange.com.