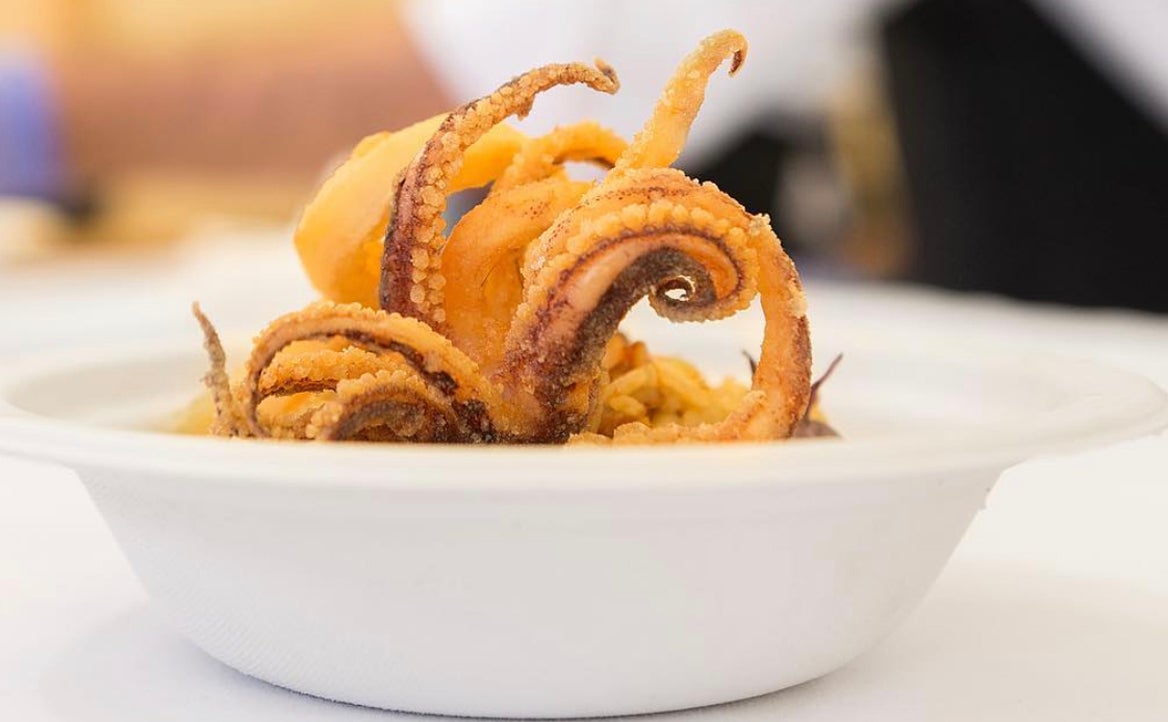 Barcelona is a city with so much to offer tourists that around 32 million people visited the city in the last year, with about 8 million international visitors. Known for its famous Gaudi architecture, Barcelona is also a noted food destination. Of course you could play it safe and visit its pair of three Michelin star restaurants ABAC or Lasarte, or the nearby seaside three-star restaurant Sant Pau, but you will be well rewarded if you are a little more adventurous.
One intriguing restaurant is Hofmann, a restaurant that also houses a culinary academy. The kitchen is led by professional chefs but partly staffed by students of the academy. This arrangement means that the kitchen has at is disposal an unusually high number of willing hands, meaning that it can create labour-intensive dishes that would be impractical, or much pricier, otherwise. The restaurant has operated for over three decades, gaining a Michelin star in the process.
Albert Adria, the brother of Ferran Adria of E Bulli fame, runs Tickets. This serves a menu of elaborate tapas dishes, such as crab and avocado displayed as a chequered pattern with avocado and coriander mayonnaise topped with crunchy chia seeds. A star dish is tender octopus coated with panko breadcrumbs and flavoured with kim chi mayonnaise. Creations such as this have earned the restaurant a Michelin star.
Less well known is Espai Kru, which specialises in raw seafood, although cooked dishes are offered as well, such as classy croquettas of prawn and spider crab. I was particularly impressed by the quality of raw squid, served with caviar, lime juice and also as a mock tagliatelle. It is rare indeed to encounter squid of this quality in Europe, and a lovely lobster tartare showed that this was no fluke.
Conventional tapas dishes can be found at the tiny Cal Pep, which serves its customers dishes such as monkfish, or prawns with artichokes and beans at its counter. Despite its obscure location its reputation has now grown far and wide, so you may well have to queue, but it is worthwhile for the carefully prepared dishes here. Try and arrive at an off peak time to avoid feeling like a sardine yourself. If you prefer a more relaxed tapas experience then consider Bodega 1900, which serves dishes popular a century ago mixed in with modern flourishes.
Some other options in the city include Alkimia, where culinary innovation is grounded by good ingredients, and the no-reservation El Quim de Boqueria, where you eat tapas amidst the bustle of the market. If you want to try something rather different in the city then you could try Hoja Santa, which serves a modern interpretation of Mexican food, with unusual dishes like taco with shredded rabbit and mackerel puree.
Barcelona is a wildly popular destination, blessed with a lovely climate and fascinating architecture, but as can be seen there are plenty of tempting, delicious choices for the food-loving traveller while you take in the impressive sights of the city.