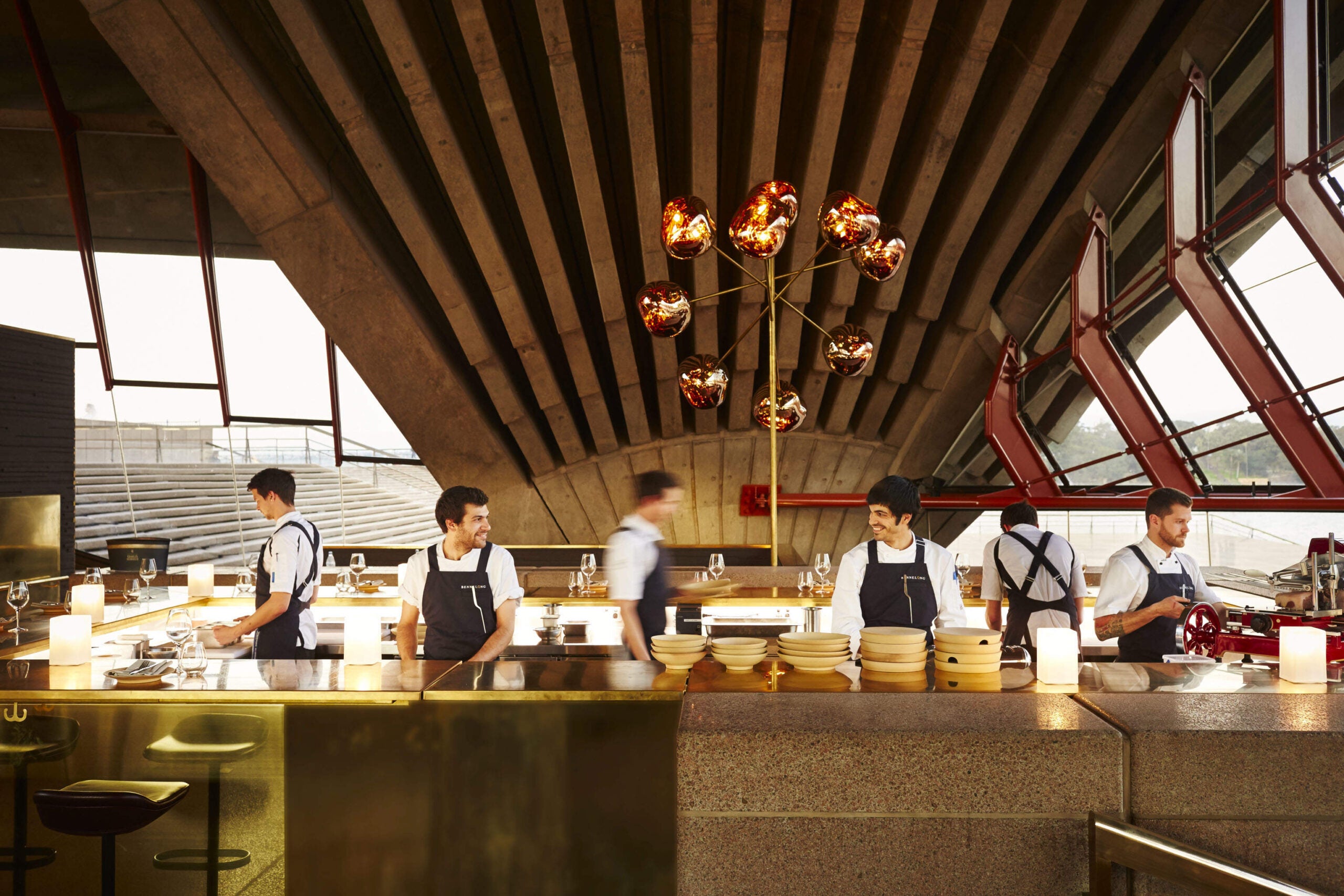 Sydney is blessed with a stunning natural setting with more than its fair share of fine beaches, harbor coves and secluded spots to take in the view. Circular Quay, with the iconic Sydney Harbour Bridge in the background and the famous Opera House to one side, is a fabulous backdrop for a firework display, as I discovered when I was there recently on Australia Day (January 26th). The city also has a thriving dining scene that has developed considerably since I first visited here three decades ago.
The first Sydney chef to put the city in the international dining map was Tetsuya Tetsuya Wakuda, whose Japanese/French fusion cuisine made waves when Tetsuya first opened in the suburb of Rozelle in 1989. Now relocated to much grander premises in 2000, its signature dish of confit ocean trout is still on the menu. These days the pinnacle of the Sydney dining scene is Sepia, an international affair with a British chef cooking Australian food with a distinct Japanese influence. There is also Quay on the harbor itself, but where do you go as a visitor if you want to explore the internationally known places?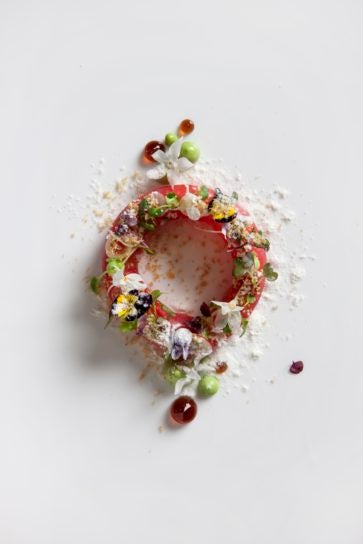 Sydney has plenty of choice. A local favorite is Icebergs at the Bondi Swimming Club, where you can enjoy simple seafood dishes and a fabulous view out over the beach. Nearby, Sean's Panorama is set on the beachfront and has been serving a short menu of daily specials since 1993; get there early to get a window seat to combine the food with an ocean view.
In the fashionable Surry Hills district is Firedoor, where chef Lennox Hastie brings his experience working at the famous Asador Etxebarri near Bilbao to focus on grilled food. Here he similarly grills food over wood and charcoal, such as assorted shellfish grilled over apple wood. Out in the suburb of Stanmore is Sixpenny, where Daniel Puskas serves contemporary Australian dishes that might include Balmain bug (a little local lobster) with clam butter and salmon roe.
Given its coastal location, there are plenty of Sydney restaurants that specialize in seafood. Saint Peter in Paddington sees Josh Niland serving a daily changing menu of fish and shellfish, such as John Dory with caramelized garlic, or pan-fried wild barramundi, the king of fish in this part of the world. If you like your seafood fresh then it doesn't come more so than at Golden Century, open until 4 a.m. and where the fish and shellfish are displayed in tanks by the window. When you order, your selection is scooped up with a net, weighed and then whisked off to the kitchen to be prepared. I really enjoyed a barramundi with ginger and coriander here, but you can order a wide range of Cantonese dishes.
As can be seen, Sydney offers dining at all levels these days. You can eat in luxury if you wish, but alternatively you can get out into the suburbs and enjoy some great food in this very appealing city.