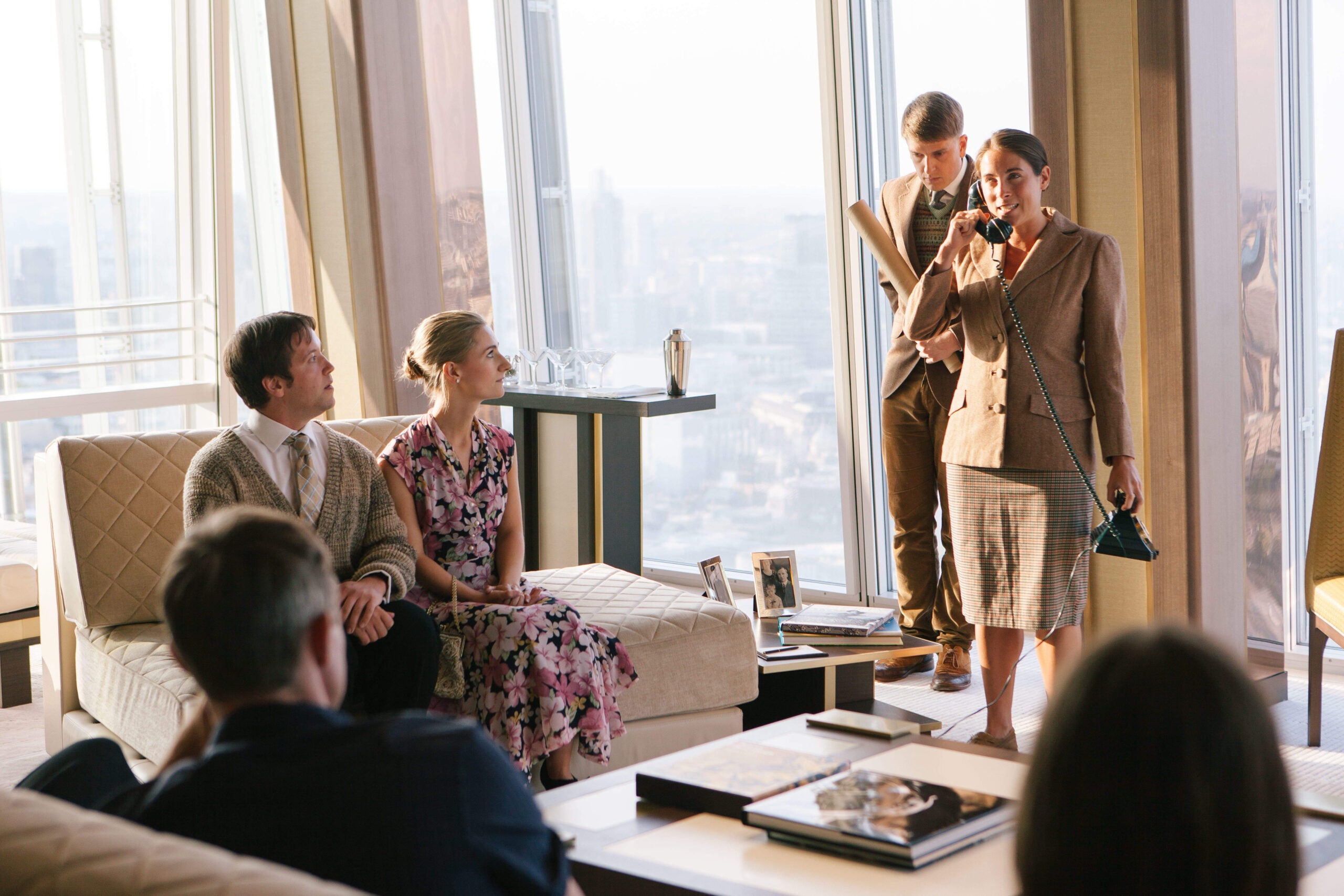 From intimate performances paying homage to the private theater of Shakespearean times to a collaboration with a prominent artist, some of London and Paris's most luxurious hotels are elevating the cultural experience you have during your stay by celebrating the arts this season.
Shangri-La Hotel at the Shard, London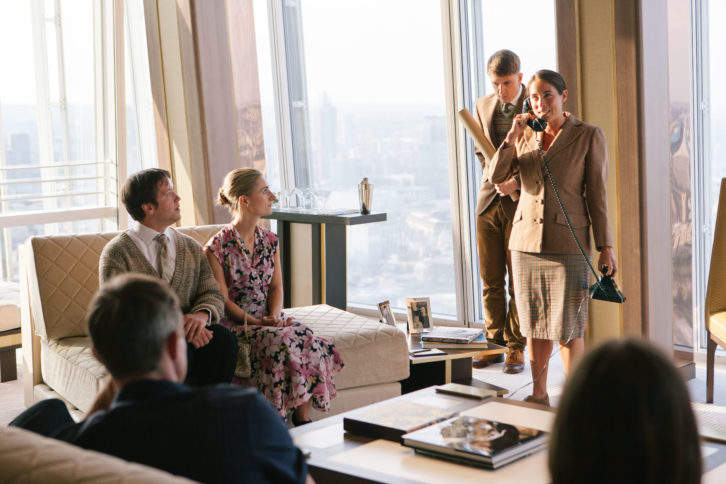 Bringing the magic of theatrical arts into its luxury suites, Shangri-La Hotel at the Shard has partnered with Revels in Hands to host its new Theatre in the Clouds program. With performances taking place in the hotel's panoramic signature suites, the audience is seated just a couple of feet from the cast in a concept that takes inspiration from Shakespearean times when private performances were a favorite pastime of aristocracy and royalty. These intimate plays will cover a range of comedies by legendary playwrights such as Noël Coward, taking place once a month from October 9th to January 31st. The audience is limited to 20 and tickets come with champagne and canapés included.
Photo © Tomas Turpie
Mandarin Oriental, Paris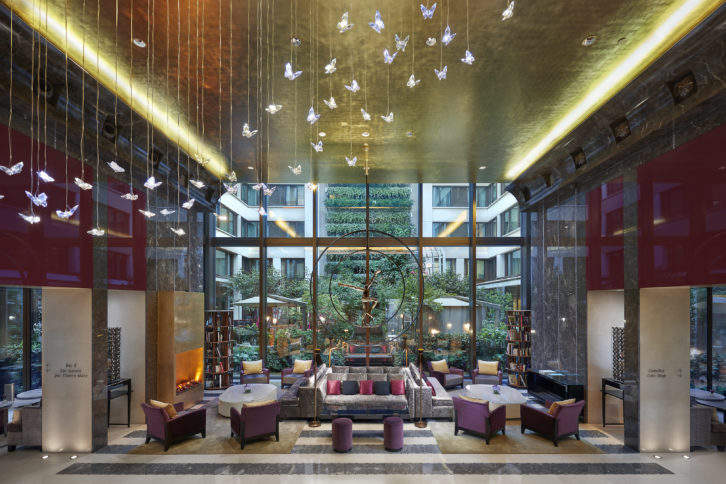 With its location just moments from Musée des Arts Décoratifs and the Jeu de Paume photography gallery, this Mandarin Oriental hotel is the ideal base for delving into the city's arts. This fall, the modern palace hotel is elevating this cultural appeal by partnering with Fondation Louis Vuitton as the museum hosts its highly anticipated Basquiat & Schiele exhibition featuring artworks that have never before been exhibited in Europe. By booking the Basquiat & Schiele, Art at Louis Vuitton package at this time, you can gain VIP access to the two eminent artists' 255 drawings and paintings, with an introductory talk on the exhibition by a museum representative, before exploring more of the city using your own Louis Vuitton Paris guide book. The package is available until January 14th.
Le Royal Monceau, Raffles Paris
For three weeks this fall, Le Royal Monceau, Raffles Paris, will be hosting a Hidden Workshop by the world-famous Chinese artist Liu Bolin. To provide an immersive experience of these artworks, the hotel is bringing a series of them together for display in the hotel. The artist Boulin has become known as the invisible man for his self-portraits exploring camouflage where he disappears into landscapes such as France's Champagne region. In some of these Bolin disappears into the scenery with a cellar master, representing the rituals and expertise involved in this sparkling wine's production. These particular artworks will be on display for the first time as they take over Le Royal Monceau Suite. If you come by the showcase, you'll be welcomed and guided by the hotel's art concierge with the opportunity to have a glass of Ruinart Millesime 2010 at the in-suite champagne bar or enjoy a private dinner with champagne pairing prepared by chef Hideko Endo of Matsuhisa Paris. More work by the artist will be on display in the hotel's lobby.