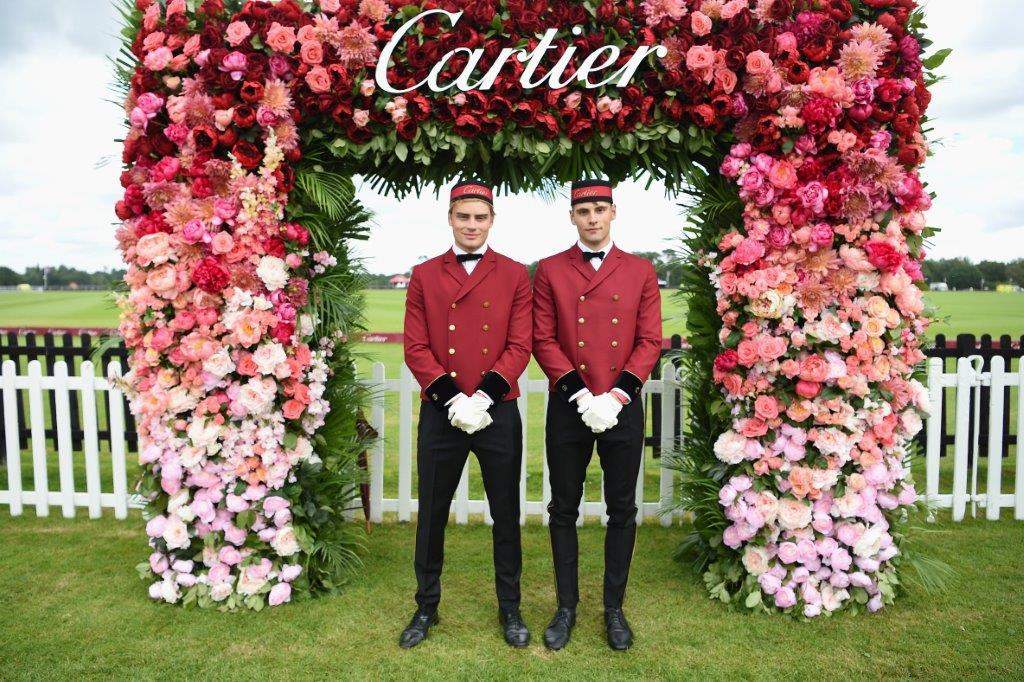 The Cartier Queen's Cup Polo Final is not only one of the most exciting dates in the sporting calendar, but is also one of the most luxurious days out on the planet.
Set in the beautiful grounds of the Windsor Great Park, the Cartier Queen's Cup Polo Final sees the biggest names in the sport of polo compete for a chance to win the prestigious Cartier Queen's Cup 2018.
The day's climax came in the final match between Michael Bickford's La Indiana and Andrey Borodin's Park Place. La Indiana previously starred in two finals, while Park Place were competing in their first Queen's Cup Final with the newcomers looking to upset La Indiana and their 10-goal polo superstar Facundo Pieres.
At half-time Park Place were leading 6-4, however La Indiana were able to fight back before winning the game 9-7, thanks to a superb second-half display from Pieres.
[masterslider id="165″]
Michael Bickford received the prestigious silver trophy from HM The Queen and Laurent Feniou of Cartier UK. Facundo Pieres, who last added his name to Cartier's coveted cup in 2015, was named the Cartier Most Valuable Player after turning the game around in the second half. One of Pieres's talented ponies, Cube, winner of the Cartier Best Playing Pony prize on this day in 2015, was once again named top equine again, receiving the Cartier rug from HM The Queen.
This year's competition was hosted by Laurent Feniou, Managing Director of Cartier, who watched the event alongside HM The Queen and HRH The Duke of Edinburgh from the Royal Box. Also in attendance were a number of big name celebrities including the likes of Lily Collins, Christopher Kane and Edward Enniful.
"The Polo players' passion and commitment are very akin to the values of Cartier," says Laurent Feniou. "Our Maison is proud to celebrate this distinctive relationship with polo and the legacy built up over 30 years."