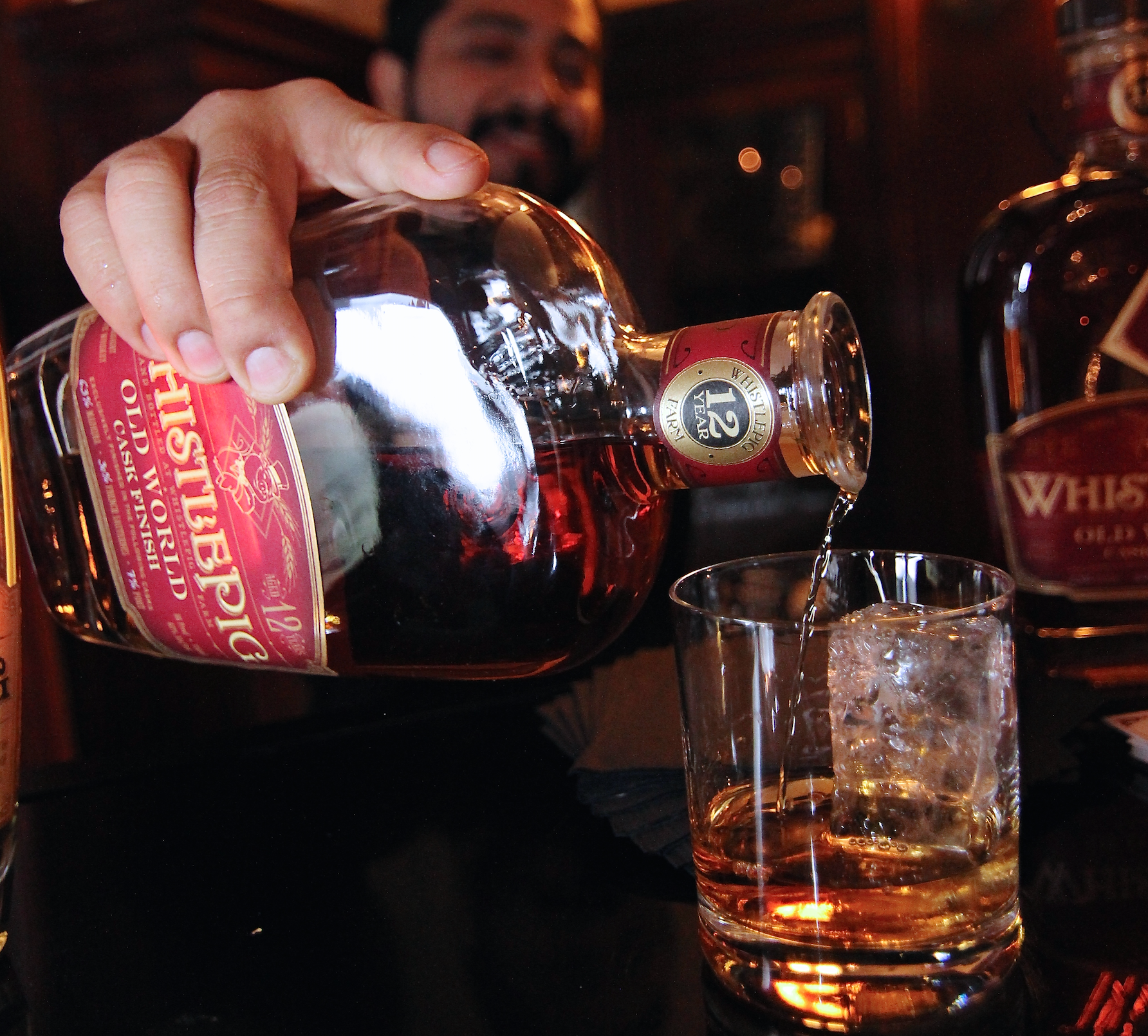 There's little better in life than a world class whiskey, and to celebrate one of the finest, Elite Traveler held an exclusive tasting with WhistlePig Whiskey at The Lambs Club in the Stanford White Studio in New York. With some of WhistlePig's most unusual whiskeys on offer and even the chance for guests to blend their own unique creations, the evening was truly one of a kind.
Guests were also treated to canapés and cocktails, including the WhistlePig Old Fashioned and the WhistlePig Manhattan before being offered the chance to try the brand's 15 year vintage.
After a swift round of drinks, Elite Traveler's Chief Revenue Officer of North America, Greg Licciardi, and Director of Travel and Spirits, Corey Zaretsky, took to the stage to welcome WhistlePig's WhistlePig's Steward of the Brand, Savannah Burnett, and Trade Marketing Director, Ryan Hicks, who shared information about WhistlePig's various offerings, their distillery in Vermont and introduced Chief Blender Pete Lynch.
[masterslider id="160″]
After opening remarks, Lynch broke the guests down into small groups where he took each through WhistlePig's blending process and assisted the guests with creating their own blends.
The event was held to celebrate WhistlePig's 10-Year SingleBarrel Program and 12-Year Bespoke Barrel Program, where customers are offered an exclusive hand-selected barrel featuring a unique flavor profile that allows them to explore the distinct flavors attributed to each individual barrel.
The Barrel Program also offers you the chance to experience the process firsthand at the WhistlePig distillery in Vermont, where you will be taken through everything from the selection process right through to casking.
To round off a wonderful event, guests were offered an exclusive tasting of WhistlePig's Boss Hog – The Black Prince IV which was the winner of the Best In Show Whiskey award at the 2017 San Francisco World Spirits Competition.
Photography – A! Photography
Videography – Jason Rosenthal