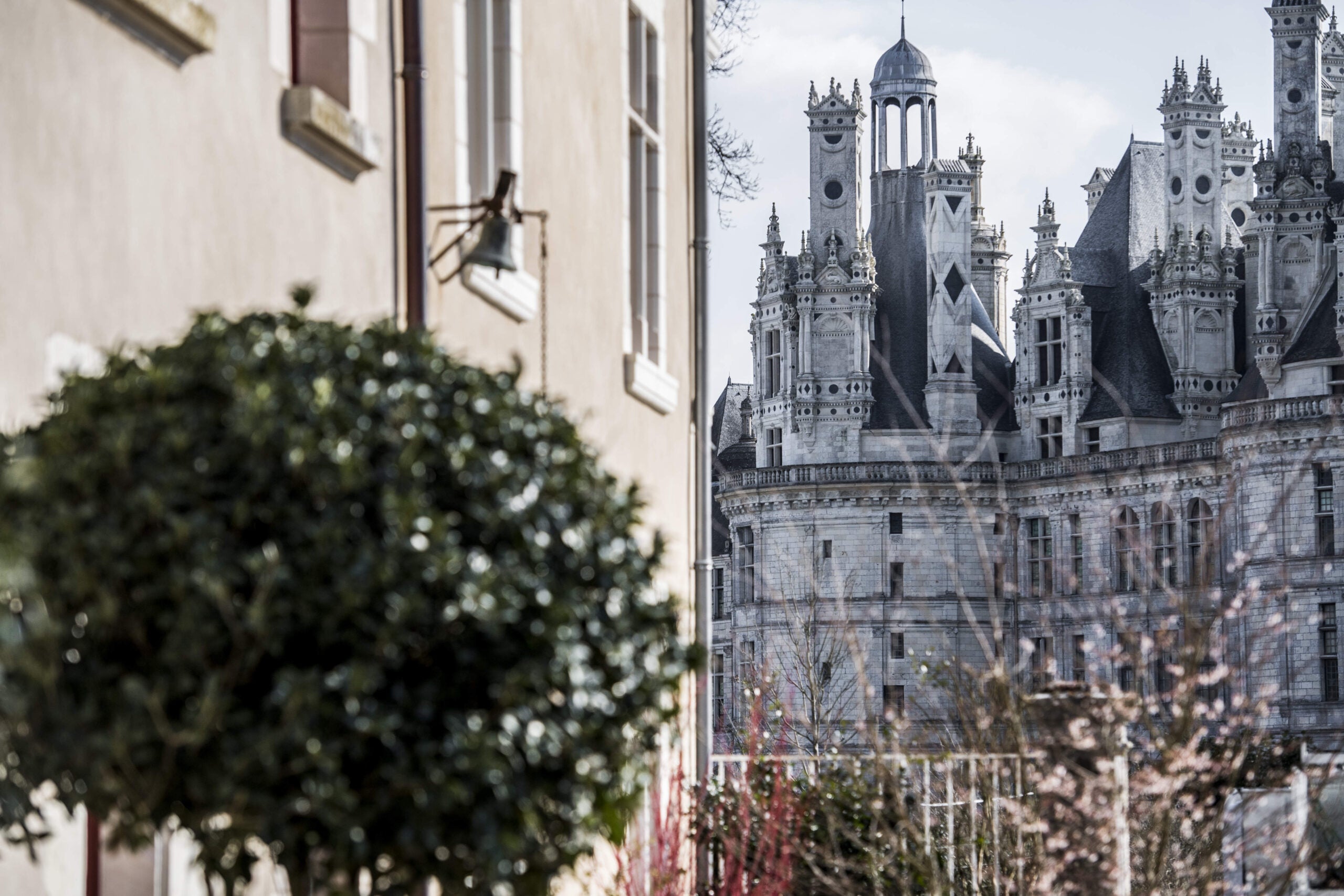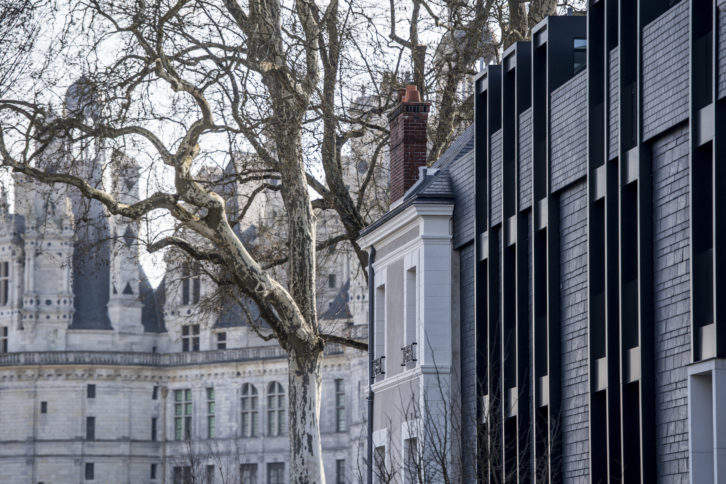 It's right alongside one of France's most romantic châteaux, Domain de Chambord, that the new hotel Le Relais de Chambord sits, providing a luxurious place to stay within this Unesco World Heritage site, deep in the Loire Valley. Despite being just two hours away from Paris, the hotel and its surroundings feel a world away from frenetic city life.
The hotel is the result of a joint project between the French government and entrepreneur Frederic Jousset to breathe new life into the site's original relais, drawing luxury travelers to the region and its historic estate. The boutique hotel group Marugal—Cap Rocat in Mallorca, Gecko in Formentera and Akelarre in San Sebastian are also in the portfolio—now run the new hotel.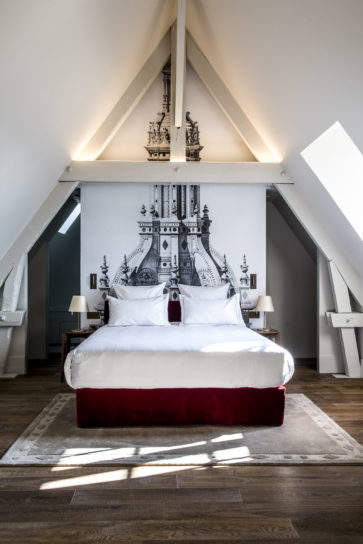 Adding even greater appeal to the renovated property, the prominent designer Jean-Michel Wilmotte, whose work you can see at Le Reserve Ramatuelle and Mandarin Oriental Paris, was brought on board to lead the project's architectural and interior design. In collaboration with restoration experts, Wilmotte injected comfort and elegance into the 19th-century building's interiors, from the lounge area with a fireplace to curl up by to the ultra-chic library.
For the new wing, which is behind the original building, the design team used local materials to create a seamless link with the historic architecture, ensuring it fits into its unique surroundings. The façade was then finished with slate to mimic the roof of the château and floor-to-ceiling windows were added to ensure rooms are flooded with light while benefiting from views of the surrounding countryside – for the best views request a room facing the château.
An intimate wellness area with treatment rooms, a hammam and sauna, event space and casual fine dining restaurant complete the hotel's offering. Sit out on the terrace in the summer months to try dishes like confit salmon with pepper and aubergine caviar and a shellfish reduction, and duck filet with carrots and confit figs.
Le Relais de Chambord is the only hotel within the historic château's 5,440-hectare estate, giving it unrivaled appeal for visitors who want to explore the Unesco site. With access to these sprawling grounds—the estate is the largest enclosed nature reserve in Europe—guests can freely explore the wild woodland and heath, looking out for deer and wild boar while cycling along the canal, navigating the ground's walking trails or exploring on horseback. Domaine de Chambord is a remarkable location and this new hotel lives up to its setting.