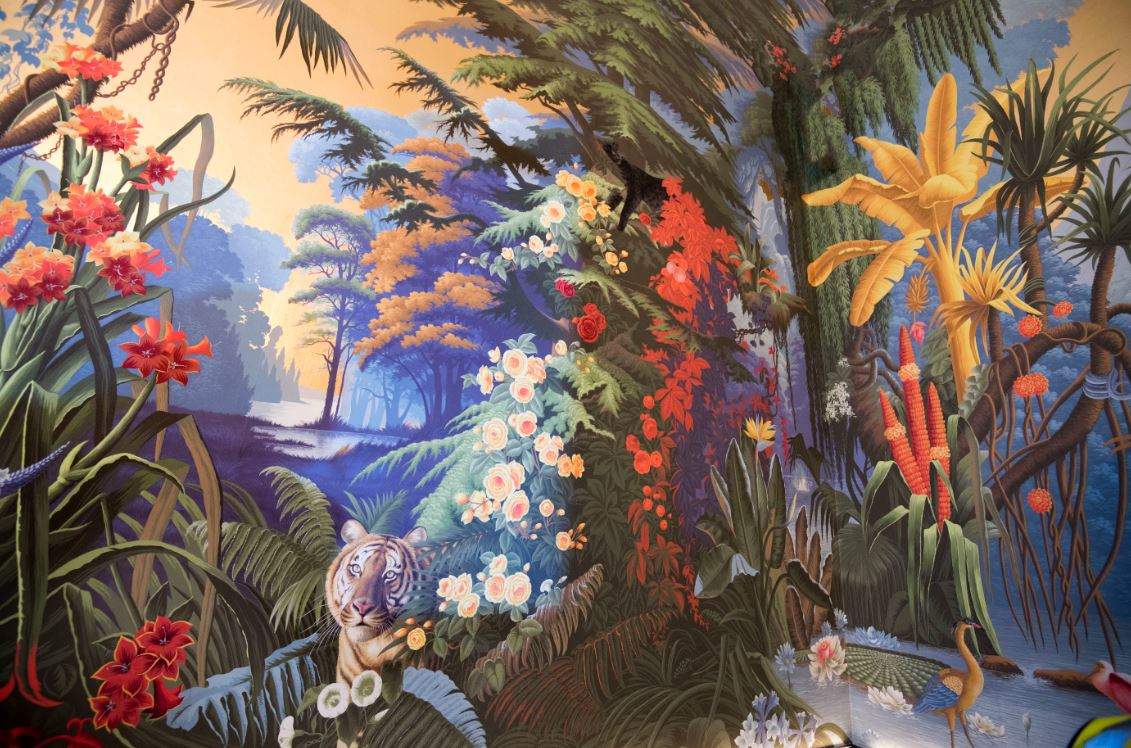 Following months of suspense, London's exclusive member's club Annabel's has now reopened, revealing the new look that's been at the heart of so much speculation. The club that's famously drawn Hollywood stars and Royalty in throughout its 50-year history began welcoming members into its new space for the first time this week, following a multi-million-dollar restoration of the 18th-century Georgian townhouse at 46 Berkeley Square, just two doors down from the club's original site.
Now staying open from 7:00 in the morning through to 4:00 each night, the club offers members a day-to-night home-away-from-home in which they can work, dine and socialize. Four restaurants including a French-style brasserie and Latin American dining spot complete with the world's largest collection of tequila and mezcal, are integrated into the space, along with seven bars, two private dining rooms and a cigar salon. This is complemented by what's said to be one of London's largest outdoor terraces, seating 120 under a retractable roof designed by Waagner Biro. The nightclub is located on the basement level.
The interiors are then the work of the internationally acclaimed Martin Brudnizki Design Studio. Inspired by flora and fauna, the studio represented a different garden on each of the four floors, from the Garden of Eden to a rainforest in Asia, while retaining the period features of the listed building and embracing the playful decadence the private club has become known for. Bespoke de Gournay wallpapers made from hand-painted silk, floor-to-ceiling crystal candelabras, which were built in Russia in 1915, and an original painting by Picasso set these interiors apart.
Ahead of the opening, the club's new executive director Guillaume Glipa said: "We are taking the classic DNA of Annabel's and moving it forward for the future. Members will be able to enjoy Annabel's all day long, from early in the morning and late into the night – their every need looked after with warmth and genuine hospitality. The new Annabel's gives us a much larger space in which to tell an exciting story and we are doing it with intelligence, wit and humor."
Membership application is currently still open but you will need a proposer and seconder to qualify for election by the club's Cultural Committee, which is made up of influential figures from the the world of fashion, art and beauty, including Derek Blasberg, Charlotte Tilbury and Hikari Yokoyama. Derek Blasberg has revised and brought up-to-date the club's famously strict dress code, and a signature scent has been created by luxury perfumer Azzi Glasser.
To find out more about the new club, go over to annabels.co.uk.