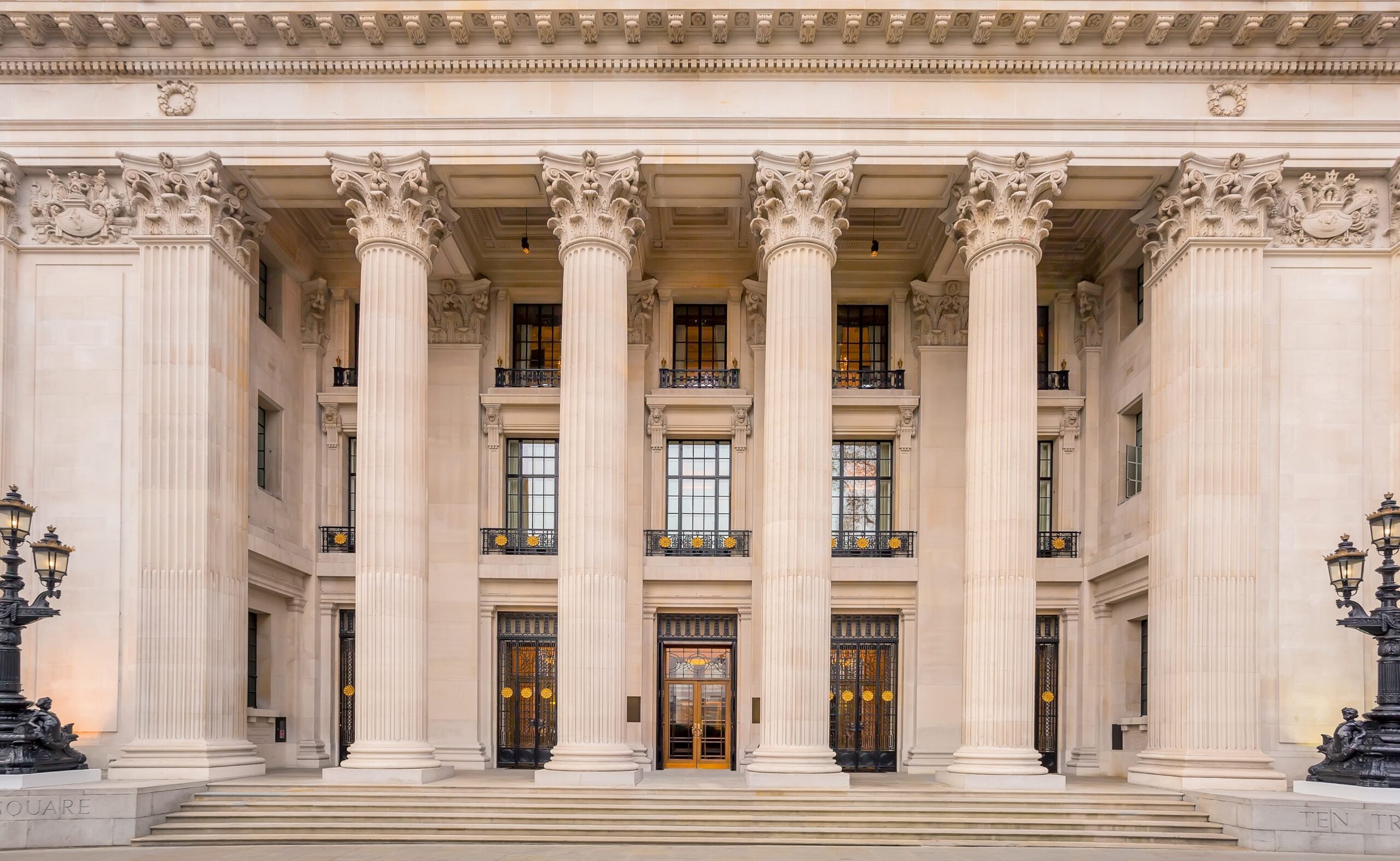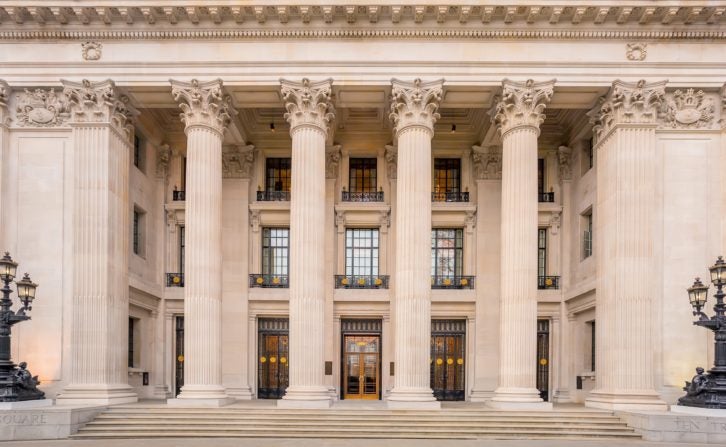 When Four Seasons set about opening a lavish hotel within the landmark building Ten Trinity Square, the developers didn't just want to create an ordinary hotel where people come and go on a nightly basis; the hotel also wanted to create a space for guests on extended stays – up to 12 months to be precise.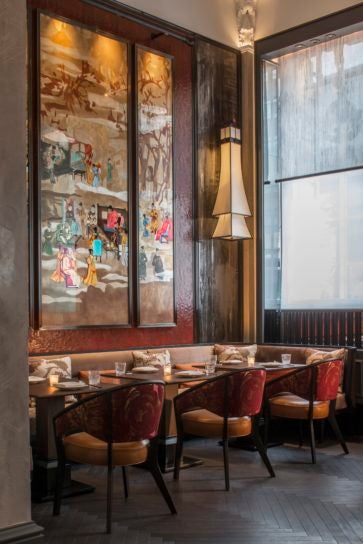 The Residences at Ten Trinity Square, which launched earlier this summer, aren't for sale; instead they're dedicated to long-stay guests, which can mean anything from one week to a year. You'll still benefit from the extravagant facilities of the hotel, including its spa, state-of-the-art fitness center, indoor pool and Ten Trinity Square Private Club. But you'll also have a suite the size of an apartment with as many bedrooms as you need, a full marble-clad kitchen, huge living and dining area for lounging, dining and entertaining, and a residents-only street entrance that makes it feel even more like you're arriving home.
The first thing that strikes you about this hotel is the imposing Beaux Arts façade and towering Corinthian columns that make it the focal point of this riverside spot by Tower Bridge and the iconic Tower of London, a short walk from St. Paul's Cathedral. Built between 1912 and 1922 by John Mowlem & Co—according to Sir Edwin Cooper's design—the building first opened as the Port of London Authority's headquarters.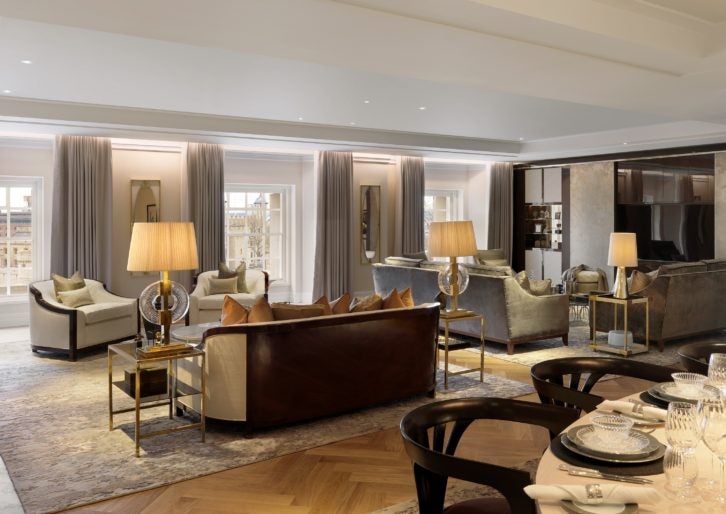 Now, you can capture a glimpse of this Grade II-listed building's past in the sensitively renovated interiors of the suites, central Rotunda, fine dining restaurants—Mei Ume and Le Dame de Pic—and the exclusive private members' club where the old boardrooms and executive offices have been made into grand lounges, dining rooms, bars and a Chateau Latour Discovery Room.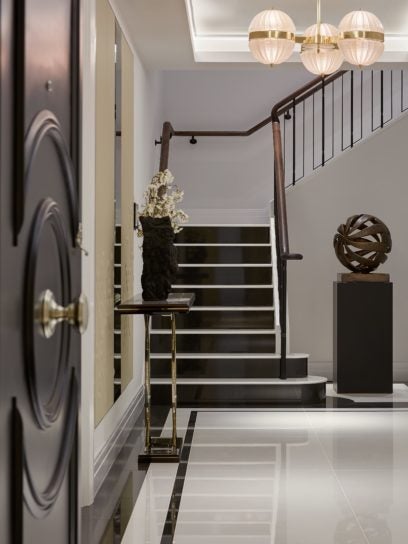 Four Seasons brought some of London's leading design firms on-board, including Martin Kemp Design, Linley, Richmond International and Fox Linton, to fuse this heritage with luxurious modern design. You'll see the buildings original features in the structure but everything else displays a contemporary-classic aesthetic with a flavor of the 1920s.
Each individually-designed residence has its own style, with a grand entrance hall leading straight to a palatial lounge, which flows through the dining area and into the marble-clad kitchen and pantry. The bedrooms come with expansive walk-in wardrobes and adjoining bathrooms, and finishing touches come in the form of plump sofas, deep carpets and custom-made furnishings, a selection of coffee-table books, sculptural artworks, paintings and architectural photography, plus all the technology you could wish for.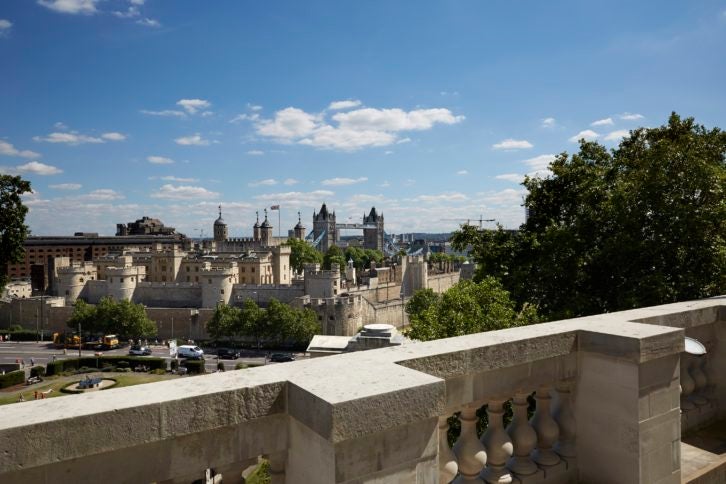 You can choose to dine-in, ordering from the Four Seasons menu (you'll have 24-hour concierge), or cook for yourself in the fully equipped kitchen, but some of the time you'll almost certainly be tempted down to the Asian restaurant Mei Ume with cocktail and sushi bar, and Michelin-starred restaurant by the revered French chef Anne-Sophie Pic. Follow this with a cocktail in the atmospheric Rotunda Bar where live jazz performances unfold a few nights a week.
There are 10 of these residences in total, all positioned between the hotel's third and seventh floors, with private elevator access. These residences range in size from one- to four-bedrooms apartments, of which the most impressive is undoubtedly the Tower Residence for its private terraces overlooking the Tower Bridge and Tower of London. Whichever residence you go for, you're sure to settle right in.
tentrinitysquare.com/the-residences.