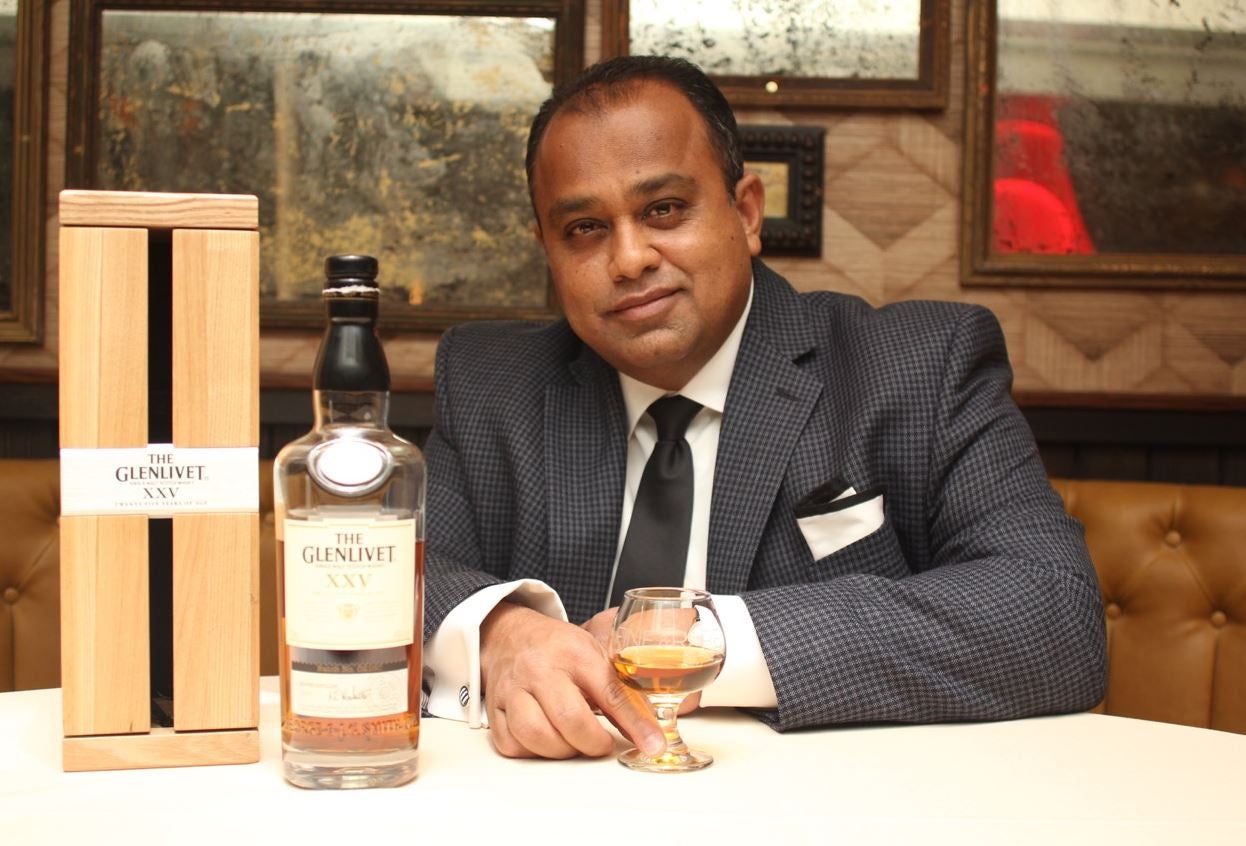 Since its launch seven years ago, Universal Whisky Experience has won plaudits for hosting exclusive events in which the world's most coveted whiskies are opened and tasted under the guidance of celebrity distillers, blenders and whisky brand owners. Taking place over three or four days, these exclusive events unfold in locations around the USA and beyond, with epicurean dinners and whisky tastings taking place at restaurants throughout North America for members too, enabling them to benefit even more from the white glove service this whisky concierge provides. To mark World Whisky Day, we speak to the founder of Universal Whisky Experience, Mahesh Patel—an avid whisky collector who in 2010 made history by buying the world's most expensive bottle of whisky, The Dalmore Trinitas at $165,000—to gain insight into his endeavor and find out which whisky labels stand out most for him.
What is your background in whisky? 
I come from the consumption and connoisseur background, with over 30 years of passion for whisky. I am self-educated with no formal industry training.
How did you become involved in the whisky industry?
My first experience with whisky came on a family trip to Scotland as a teenager when we visited the Glenfiddich distillery. Later at university I started tasting different single malts, after which my interest became deeper. I began to search for different expressions and back in the early eighties travel retail stores had some of the best limited release.
What sets the Universal Whisky Experience apart from other companies of its kind?
First and foremost Universal Whisky Experience (UWE) was founded by me to specifically cater for the high end whisky connoisseurs and collectors to provide them with luxury whisky experiences and showcase them the very best in liquid gold. This sets us apart.
What do you think have been the key factors in your success?
Our culture at UWE is to provide quality personable service, products and experience to our guests. We also strive to engage with all our customers and vendors to establish strong relationships.
Did the company evolve in the way you expected it to? 
Yes it has. This was our vision and it has evolved in the right direction, which we obviously fine tuned as we went along. Our Goal going forward is to make UWE the leading luxury Whisky Lifestyle company globally.
What do you like most about being in this industry?
One of the things I have loved about this whisky world is building great relationships and friendships with people from all walks of life. There are some amazing people in the industry, and when you are in the inner core of the industry you are a part of the whisky family.
Tell us about your favorite whisky?
This is such an opened ended question, because I have been blessed to try many great whiskies. However, I will highlight Original Black Bowmore 1964, Glenfiddich Janet Sheed Roberts 55yo, Dalmore Trinitas, and Royal Salute Tribute To Honor.
What is your greatest ambition that's yet to be fulfilled?
My ambition is to make whisky the ultimate luxury lifestyle product.