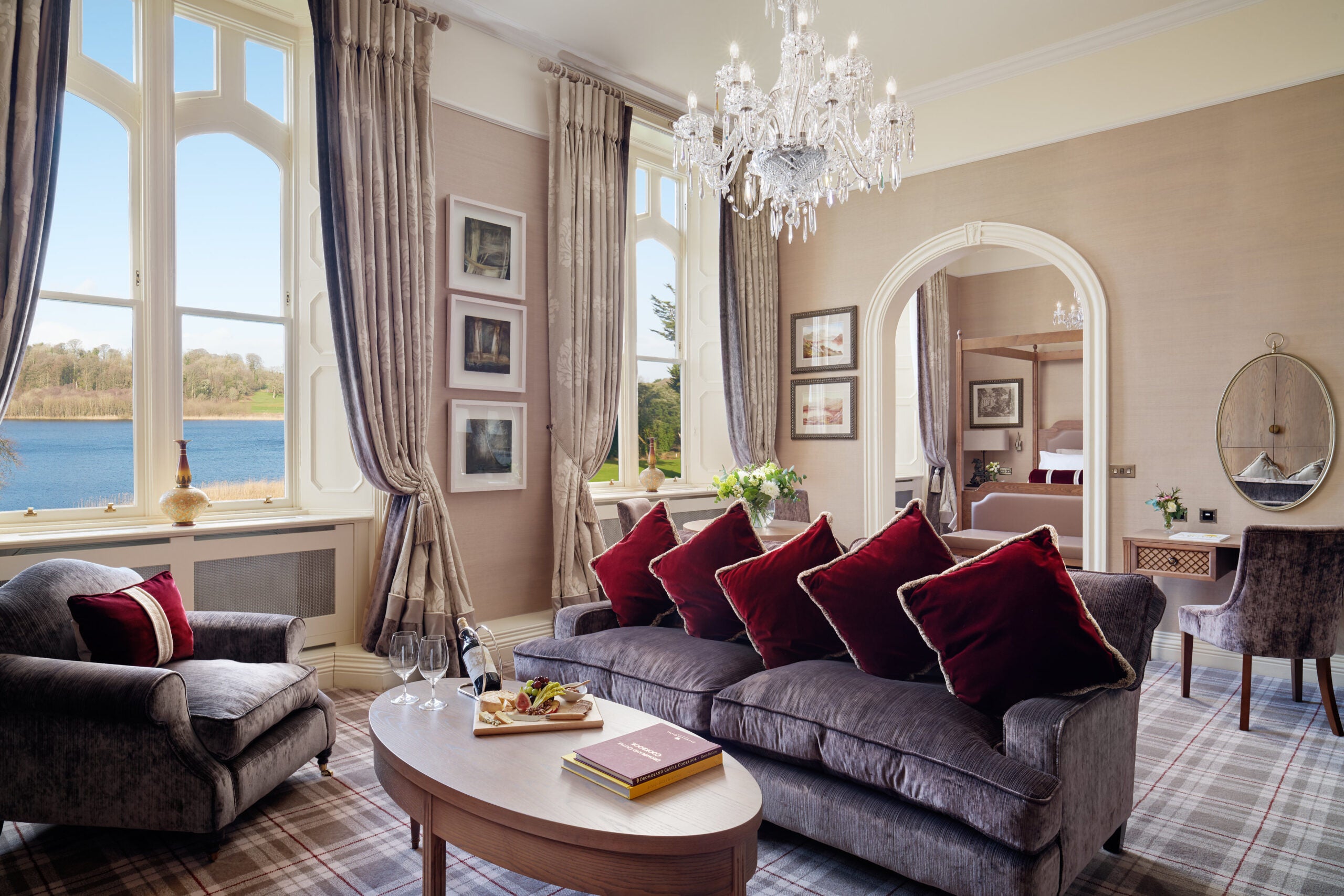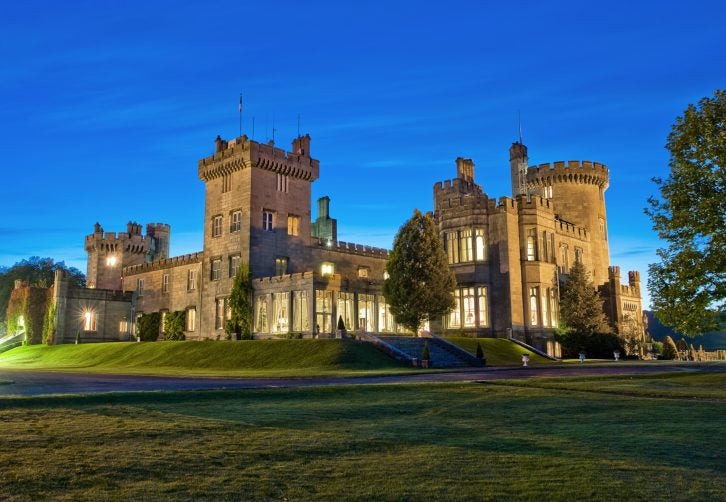 Positioned on the shores of Dromoland Lough in County Clare, this castle sits within its own 450-acre estate complete with championship golf course and the Dromoland Castle Golf & Country Club. The 16th-century landmark turned five-star hotel Dromoland Castle has been hosting guests since the '60s, establishing a reputation for its remarkable preservation as well as its exceptional Irish hospitality. The castle is now entering a new era with the completion of a €20m restoration that has seen a complete update of its lavish interiors and historic facade.
To stay true to the castle's rich history, the restoration was carried out under the expert guidance of the Irish Georgian Society who ensures Ireland's architectural heritage is preserved along with the skills used in traditional Irish craftsmanship. By carrying out this work, the team succeeded in preserving the hotel's historic charm while enhancing each corner of the castle.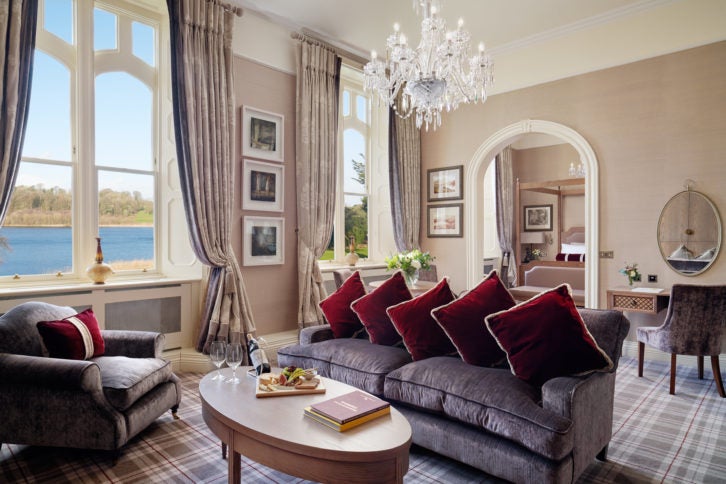 This project extended to all the guest rooms, the Queen Ann Wing and the dining and lounge areas, as well as the Spa at Dromoland Castle and indoor pool, not to forget the castle's baronial exterior. In the opulent interiors, sparkling Waterford Crystal chandeliers, hand-woven Venetian silk wall coverings and ancestral paintings feature alongside all the modern comforts you'd expect of a luxury hotel with elements expressing the castle's personality – the guest rooms feature modern Irish fabrics, custom lime-washed furnishings, original artworks by the acclaimed Irish painter John Brennan and pillows embossed with former owner Lord Inchiquin's coat of arms. Here you can gaze out at the lush estate or curl up by the fireplace.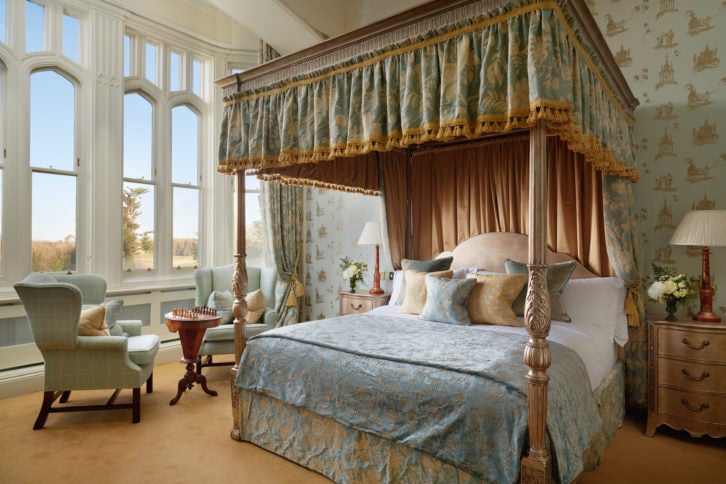 These lavish interiors are then complemented by the restaurants' modern Irish gastronomy, the glamor of the cocktail bar and the tranquility of the spa, which has inviting relaxation areas as well as treatment rooms.
Commenting on the completion of this renovation, managing director Mark Nolan says: "We've been refurbishing the property for over a year, ensuring the finest comforts while staying true to our noble roots. Given the impressive scale of the space we've successfully mixed patterns and textures to create harmonious and luxurious rooms. Natural light from generous windows allows the rich color scheme to work by day, while ensuring the rooms are just as cozy and welcoming in the evening, lit by antique chandeliers. We embraced change while honoring and protecting the symbols of legacy."
Find out more by going over to dromoland.ie.