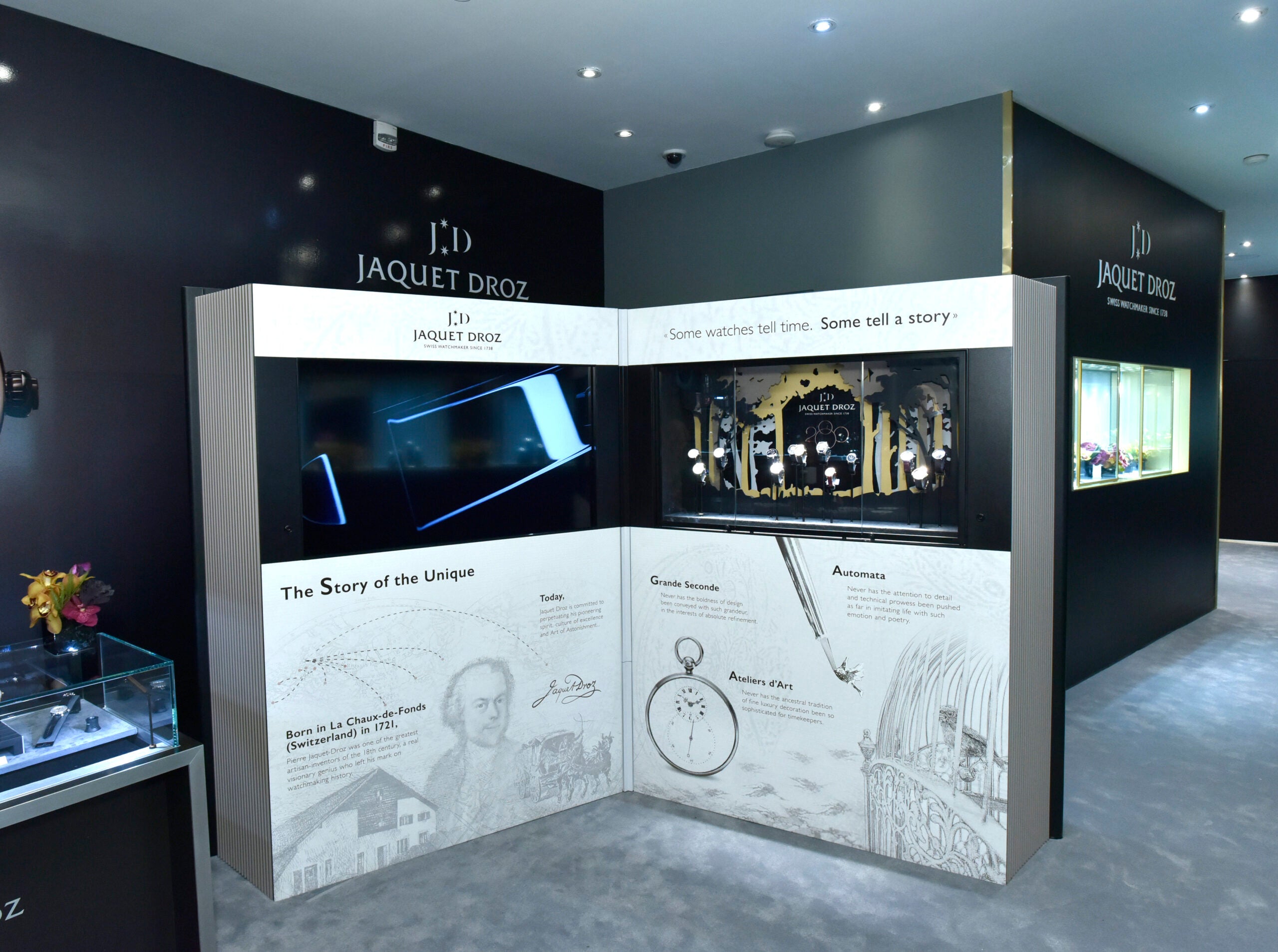 After 280 years, Swiss watchmaker Jaquet Droz remains one of the most prestigious watchmakers in the world. Celebrating its 280th anniversary this year, the brand ended its traveling exhibition with one last pop-up store concept in New York City. The store on the city's famed Fifth Avenue will remain there for three months, allowing clients who don't get the chance to travel to one of Jaquet Droz's international boutiques, a first-hand glimpse at the beautiful watches.
The pop-up store is a traveling exhibition, ending with New York, that made its way through Milan, Zurich, Singapore, Tokyo, Macau, Moscow, Hong Kong and Beijing. It showcases the brand's 280 years of achievement with special and iconic timepieces that make Jaquet Droz so notable. Titled 'Story of the Unique,' anyone can stop by the store to see these pieces on display in vitrines that are crafted into an open, life-sized storybook.
The whimsical pop-up hosts notable pieces, including the Tropical Bird Repeater, in town exclusively for the New York leg of the exhibition, as well as the Grande Seconde collection and Ateliers d'Art pieces.
Pierre Jaquet-Droz founded the brand in 1738 and since then, the brand has honored his legacy with innovative and artful timepieces.
Jaquet Droz Pop-Up, 711 5th Avenue, +1 212 TKT TKTK, jaquet-droz.com