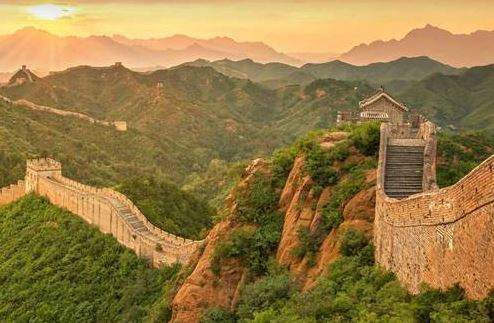 This article contains affiliate links. See our Privacy Policy for more information.
The Asia luxury travel specialist Remote Lands has just announced a new private jet expedition that's been created in collaboration with Aman Resorts. Taking place in September, 2019, the itinerary will take 24 guests on an extraordinary journey across China.
Jet between the Aman Resorts in Beijing, Hangzhou, Lijiang and Shanghai, and touch down for days trips in Xian, Chengdu and Zhangjiajie. Over 12 nights, you'll delve into China's rich history, hop between its most iconic cities and take in its dramatic landscape. You'll have a champagne lunch on the Great Wall of China, see the extraordinary Terracotta Warriors and interact with the pandas at Dujiangyan Panda Base, before hiking around Tiger Leaping Gorge, walking between the 2,600ft-tall sandstone towers that were inspiration for James Cameron's movie Avatar, and find out about the history of the Bund in Shanghai.
While everyone on the journey travels between destinations on the same jet, all of the touring is private so you can have your own private car, driver and guide, and the chance to customize your itinerary. Everyone can then come together at the end of the day for cocktail and dinner parties.
A highlight of the journey is the chance to stay in Aman's four China properties. Stay in historic pavilions that once housed guests of the Imperial Court at Aman at Summer Palace in Beijing; see what it's like to stay in a Chinese courtyard village at Amanfayun in Hangzhou; experience the Unesco World Heritage old city quarter of Lijiang at Amandayun; and have an immersion into Chinese wellness and cultural traditions at the newest resort here, Amanyangyun, which sits just outside Shanghai.
Commenting on the new expedition, CEO and co-founder of Remote Lands, Catherine Heald, says: "Our Aman Private Jet Expeditions have been a remarkable success in the past, and we are excited to offer our first single-country journey. China is a diverse country rich in history, culture, exquisite architecture and natural beauty, and we are ecstatic for guests to enjoy this once-in-a-lifetime experience."
This private jet expedition will take place from September 8th to 20th, 2019, and will cost $59,888 per person, based on double occupancy, with places limited to 24 guests.