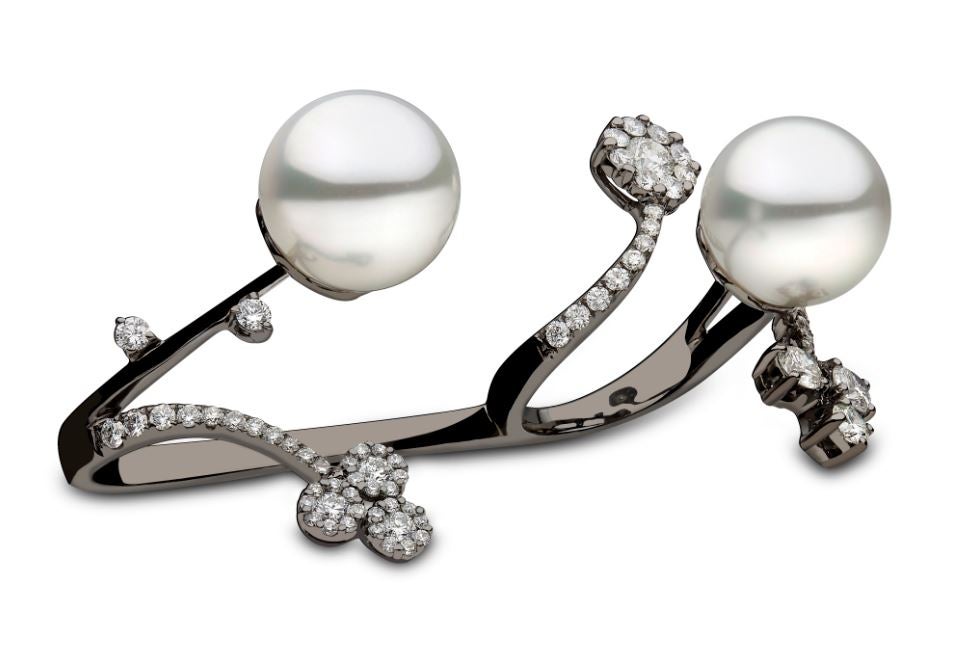 By Kristen Shirley
This story originally appeared in the May/June 2017 issue of Elite Traveler.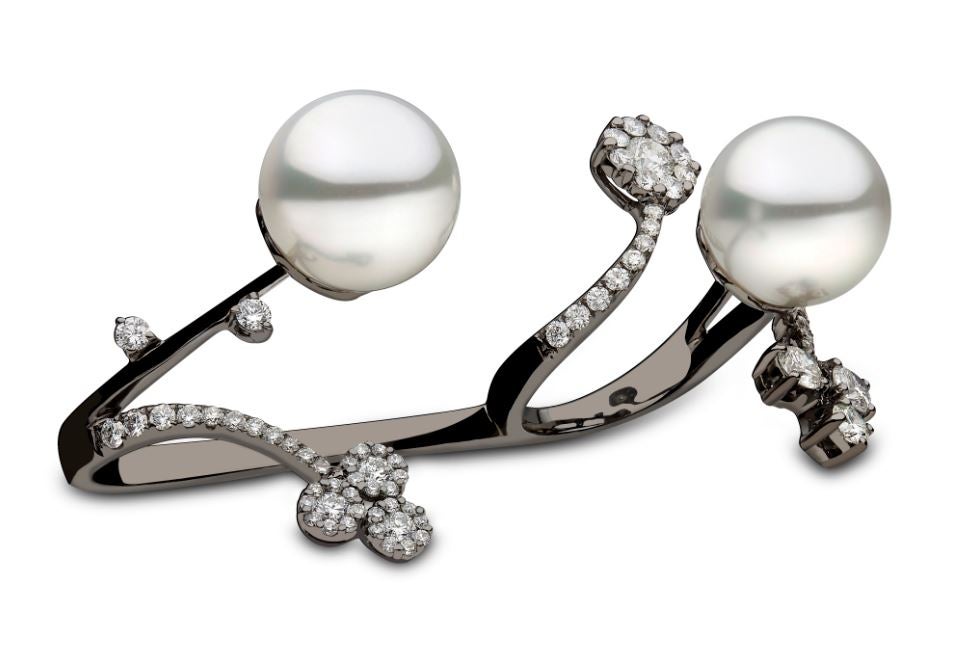 Nothing makes a white diamond sparkle more than contrasting it with black. Glittering black diamonds, smooth onyx or dark rhodium-plated gold all offset the gems in these dramatic pieces. Author Truman Capote's black and white
ball in 1966, and his elegant inner circle of socialite "swans," served as the
inspiration for Van Cleef & Arpels' diamond and onyx watch with wings on
either side of the dial. Cartier frequently uses black onyx to represent the
spots of its iconic panther. The stripe here highlights the baguette-cut
diamonds and gives a stylish Art Deco look to the bracelet. Pearls become
modern when combined with noir shades, so Yvel pairs its pearls with black
and white diamonds, while Yoko London uses 18K black gold. Ara Vartanian
likes to work with very large stones that are better suited to multi-finger rings,
which provide more stability and avoid twisting. Designer Graziela brings
toughness to the angel wings in her necklace with dark rhodium-plated gold.
Istanbul-based Gilan's bracelet has a base of black diamonds with delicate
white diamonds on top. Coomi's Trinity collection is inspired by the Ganges
River in India, with black diamonds representing pebbles on its shores.
Graziela Gems necklace in dark rhodium-plated 18K gold with 5.23 carats diamonds, $21,750, +1 800 961 1170, grazielagems.com
Gilan bracelet in 18K white gold with 38.20 carats black diamonds and 7.10 carats white diamonds, $138,000, contact Serkan Doganer, US regional director +1 646 244 9506, gilan.com
Coomi Trinity necklace in 20K white gold with 58.33 carats black diamonds and 6.59 carats white diamonds, $90,000, contact Yesi Nunez, +1 201 867 8910, coomi.com
Cartier Panthère de Cartier High Jewelry bracelet in platinum and 18K white gold with 21.12 carats diamonds and onyx, price on request, available by appointment at Cartier Fifth Avenue Mansion in New York, +1 800 227 8437, cartier.com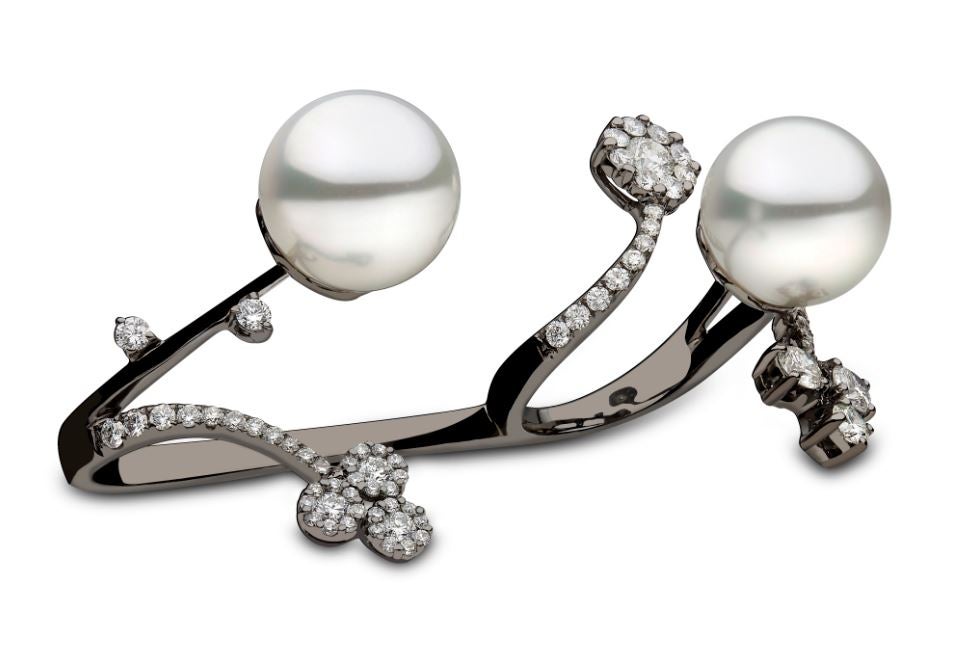 Yoko London Novus ring in 18K black gold with 1.72 carats diamonds and 12-13mm South Sea pearls, $13,000, contact Isabella Daniels, marketing
manager, info@yokolondon.com, yokolondon.com
Ara Vartanian double-finger ring in 18K white gold with 23.33 carats black diamonds and 4.79 carats white diamonds, $103,500, available at Ara Vartanian in London, contact Fabio Lobo-Vieira, store manager, +44 207 493 4751, aravartanian.com
Yvel earrings in 18K white gold with .80 carats black diamonds, .80 carats white diamonds and 12x14mm freshwater pearls, similar styles from $10,000, available at Yvel in Miami, +1 305 573 9835, yvel.com
Van Cleef & Arpels High Jewelry Couleur Noir et Blanc watch in 18K white gold with 23.80 carats white diamonds and onyx, price on request, available
at Van Cleef & Arpels in New York, +1 212 896 9284, vancleefarpels.com