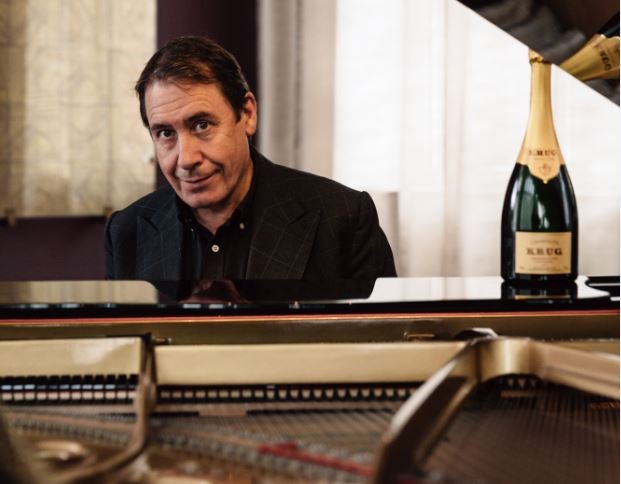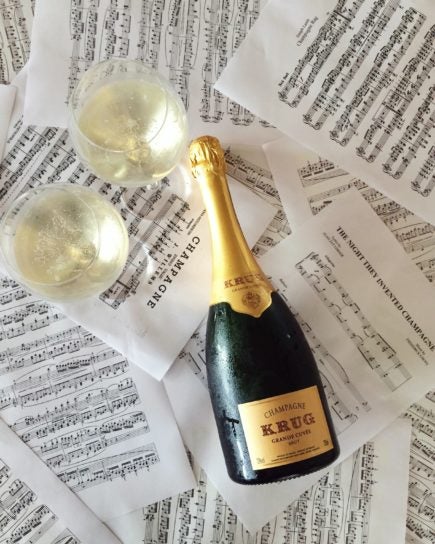 The House of Krug has placed the emphasis on the tie between music and champagne for some time now, introducing the concept of Krug Music Pairings last year. In line with this notion, the champagne house also hosts a series of Krug Encounters combining music, champagne and fine food. The latest in this series, Tracks on Tracks, will be hosted in partnership with Jools Holland and chef Luke Robinson.
By signing up for this exclusive experience you'll embark on a private luxury train journey across the English countryside, stopping at three private platforms for a series of musical performances. Each of these acts is personally selected by Jools Holland and the culinary offering is being crafted by chef Luke Robinson of Evelyn's Table to enjoy with the recently launched 166ème Édition of Krug Grande Cuvée, as well as Krug Rosé and Krug 2004. This Encounter follows on from last year's event hosted in partnership with the Argentinean chef Francis Mallmann and the 2016 Krug Encounter with Mick Jones from The Clash and chef Micheal O'Hare.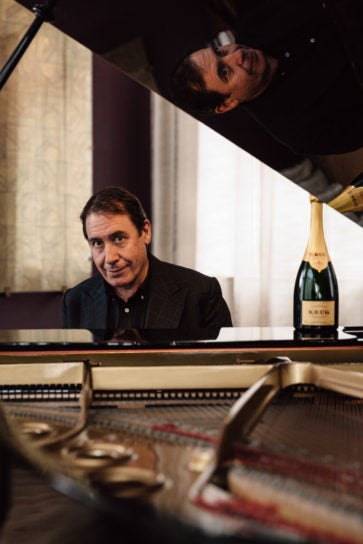 For this event, Jools Holland has drawn on his infinite knowledge of the global music scene to choose three performers who embody the emotional connection that's intrinsic to Mason Krug. "I am so delighted Krug has asked me to be part of the next Encounter, hosted on a train," he says. "Firstly, I am great fan of Krug which is without question the most delicious of all champagnes. I particularly admire the way the same family have evolved and developed the vineyard over the last six generations. They treat the growing of grapes and the creation of champagne with the sensibility of musical art. Secondly, I am a self-confessed train enthusiast. And thirdly, I admired so much what Mick Jones of The Clash and Francis Mallmann have curated over the last two years."
Throughout the journey Luke Robinson will be serving the exquisite dishes he's created, in which (just like the food he cooks up at London's 15-seat dining spot Evelyn's Table) the focus falls on seasonal cooking and locally sourced ingredients, with a particular emphasis on fish.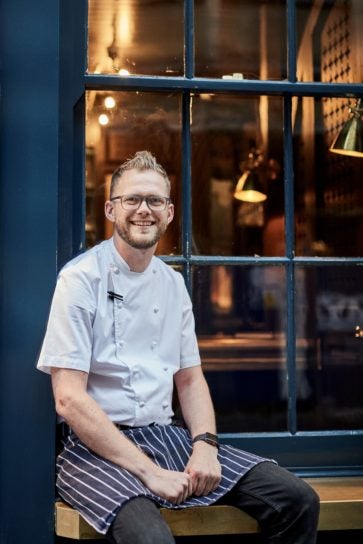 Commenting on the collaboration, Robinson says: "I felt honored when Krug Champagne asked me to come aboard the 2018 Krug Encounters journey, a day that will encompass so many magical elements. I want to create delicious dishes based on my culinary heritage and craft that complement Krug. What a special day – a unique dining experience, an amazing journey, and the chance to pair stunning food, champagne and legendary music to top off this one of a kind encounter."
Designed to appeal to all the senses, this Krug Encounter is ultimately as much a celebration of the journey as it is of each destination you pass through.
Krug Encounters – Tracks on Tracks will take place on August 31st, 2018. Tickets are priced at £450 ($594) per person and £800 ($1,056) for a pair. krugencounters.co.uk