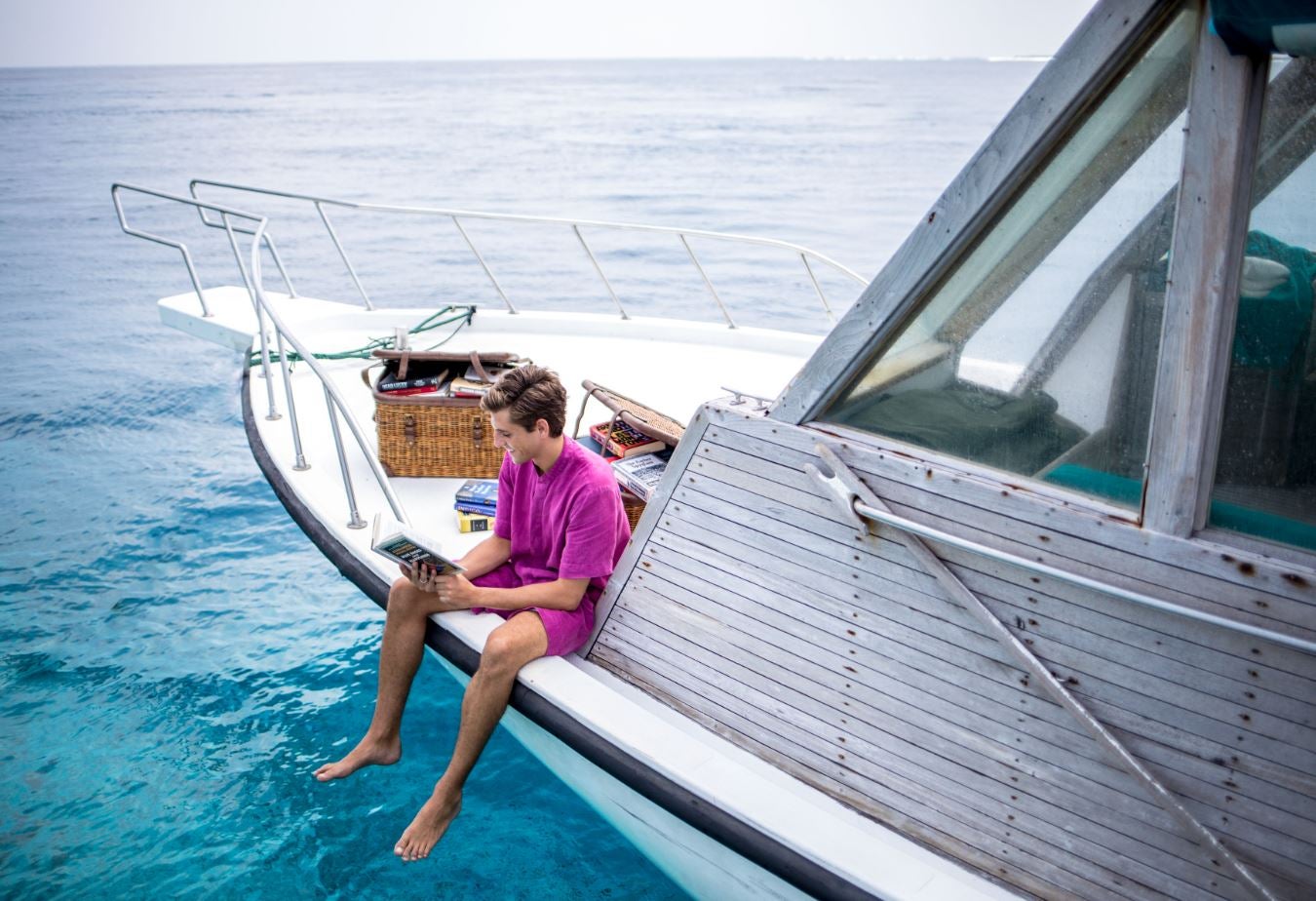 With World Book Day coming around on March 7th, we take a look at the hotels celebrating their literary connections. From world-renowned literary cities to a book-centric resort in Maldives, these are the best luxury hotels for a literary stay.
Pulitzer Amsterdam

This heritage-rich hotel in Amsterdam was established by Peter Pulitzer, grandson of the Pulitzer Prize founder, Joseph. To celebrate this literary association, the hotel just launched a new Lunch and Literature Series of gatherings with Pulitzer Prize-awarded writers, with events taking place throughout 2019. Each intimate talk will be held in one of the hotel's stately Copper Rooms within its maze of 25 interlinked canal houses with welcome drinks and a three-course lunch from the hotel's restaurant, Jansz. After the talk, set aside some time to settle into the hotel's library, which has been filled with Pulitzer Prize winning books. And for the ultimate literary immersion, stay in the luxurious Book Collector's Suite.
Waldorf Astoria Jerusalem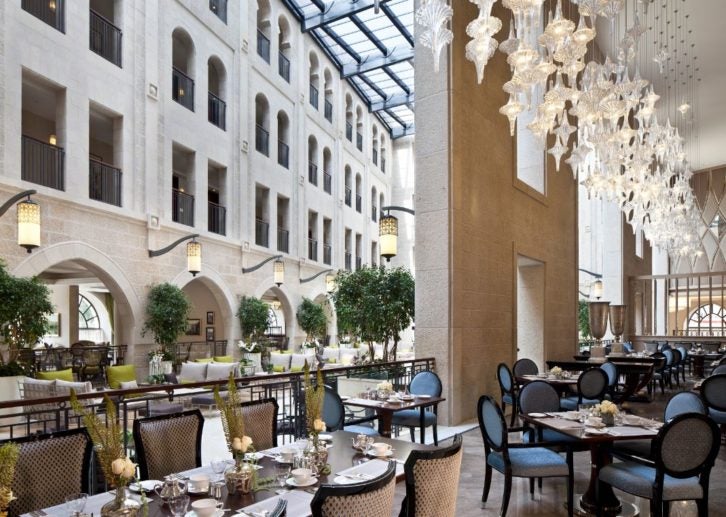 Waldorf Astoria Hotels & Resorts has just introduced a Book Master concierge across select properties within its portfolio, taking inspiration from the way libraries present you with information or a story you never even knew you were looking for. To replicate this experience in the chosen hotels, Book Masters will be on hand to recommend local stories that match guests' interests, while also giving recommendations on the best book stores in the area. Recommended books are placed on guests' bedsides each day on request. One of the properties included in this program is the Waldorf Astoria Jerusalem. Fusing modern luxury with history, this retreat designed by award-winning Turkish architect Sinan Kafadar is the ideal base for discovering Jerusalem's heritage and culture. Now you can gain even more insight during your stay with access to the best local stories and resources.
Waldorf Astoria Edinburgh – The Caledonian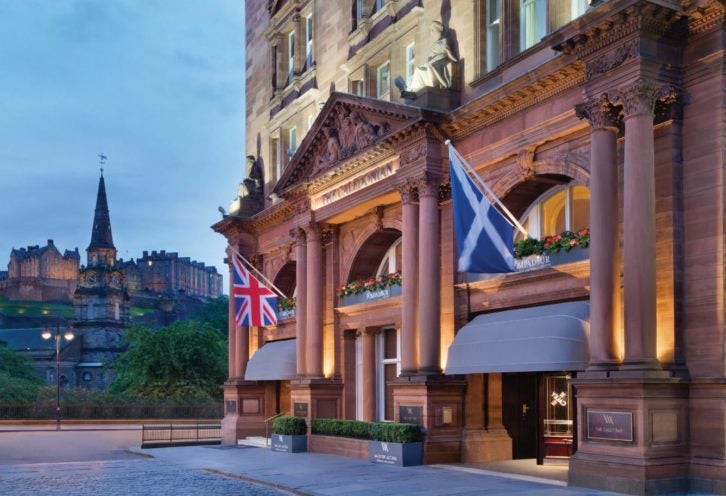 Another Waldorf Astoria hotel to take on the Book Master program is The Caledonian in Edinburgh. This 1903-built property lies right at the heart of Princes Street with suites commanding views of Edinburgh Castle. This makes the city's greatest sites, such as Edinburgh Castle, the Royal Mile and the Unesco World Heritage Old Town, an easy walk from the hotel. But it's not just this abundance of historic sites that makes this the ideal location for the hotel's literary program. Having been made the world's first Unesco City of Literature in Edinburgh in 2004, this is a city that's long been celebrated for the literature that's woven into its identity. Take Literary Tours, visit The Writer's Museum and discover local stories and book stores through the hotel's Book Master concierge.
Soneva Fushi, Maldives
You might not immediately associate the Maldives with literary stays, but the private island resort Soneva Fushi is offering exactly that. The resort recently took on a Barefoot Bookseller to oversee the book collection of its Ultimate Library and provide guests with experiences centered around literature. These literary experiences range from creative writing classes and bibliotherapy, in which you're introduced to books that expand your reading horizons, to the Barefoot Bookseller's Literary Lectures on the philosophy of fiction, imagination and artistic empathy. To celebrate World Book Day, Soneva Fushi will be donating a collection of 100 educational books and classic literature to the Baa Atoll Education Center and Bahiyya Pre-School. To do this, the island's Barefoot Bookseller will travel to the capital of the Baa Atoll, Eydhafushi, with a boat full of books to celebrate with students and teachers.
Bagni di Pisa, Italy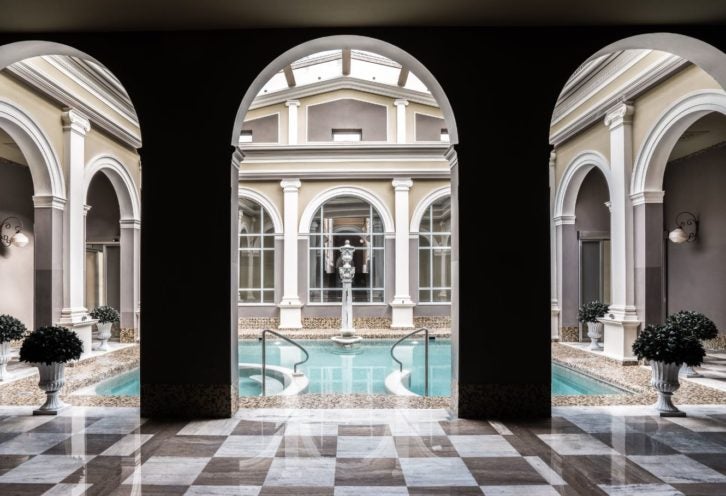 The final recommendation in our pick of literary stays is a hotel that's been a haunt for literary greats throughout history, Bagni di Pisa in Tuscany. As the former residence of the 18th century Grand Duke of Tuscany, the lavish hotel is full of splendor, displaying its original frescoed ceilings, Tuscan terracotta and marble floors, while providing views of Pisa's famous leaning tower. To celebrate its literary connection, the hotel named its bar after the iconic English novelist, Mary Shelley, who is thought to have developed ideas for her famous novel, Frankenstein, at the hotel. Shelley along with Lord Byron and Percy and George IV of England are among the literary greats said to have stayed here. Venture out to explore Tuscany's landscape, heritage, arts and culture, then try one of the cocktails in Bar Shelley and dine out on the Byron Court terrace.