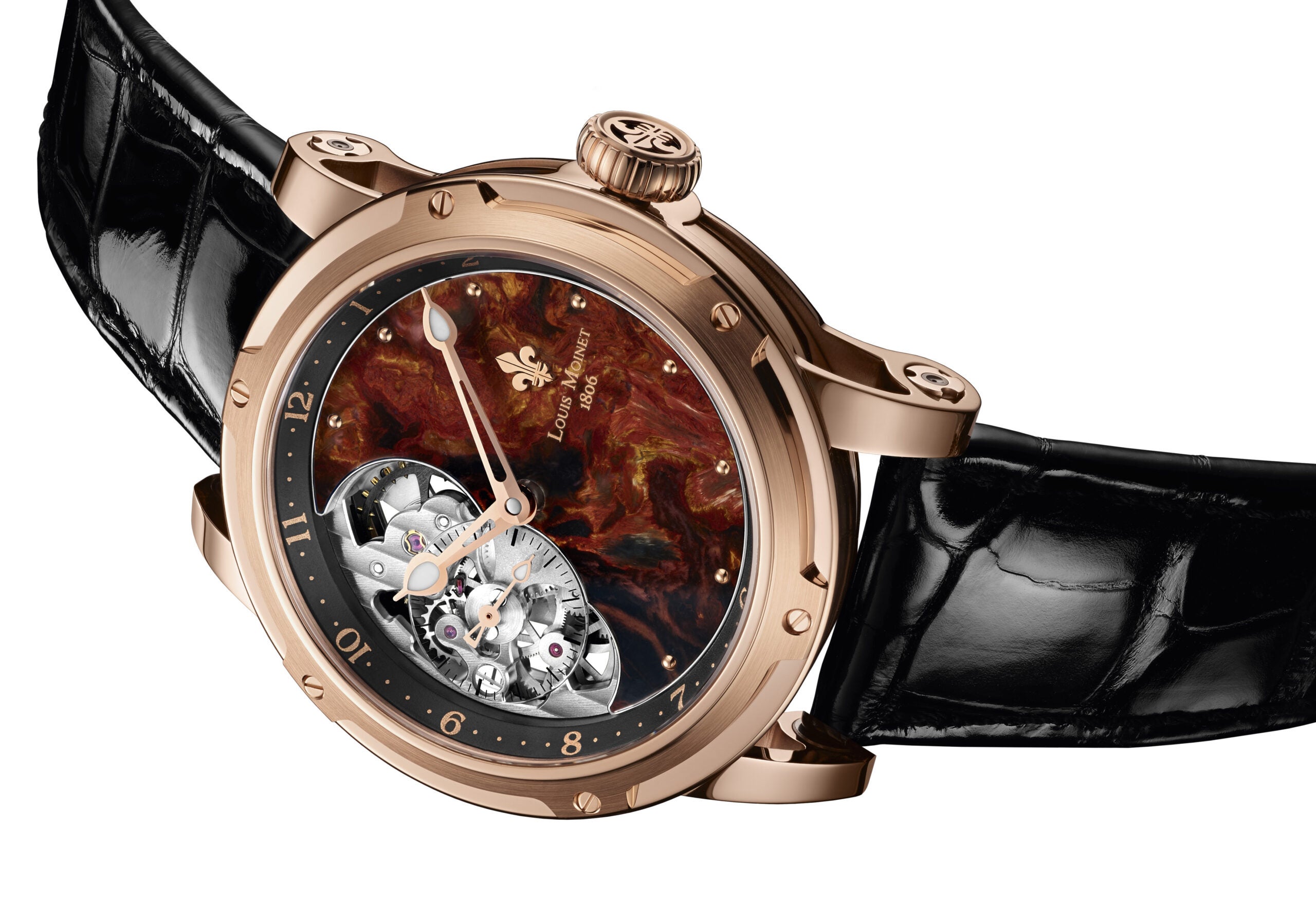 Credited with inventing the first ever chronograph, luxury watch brand Louis Moinet has found a new home in Moscow. While the independent watch brand is based in Saint-Blaise, Switzerland, its storied history pointed to Russia as the perfect place to open the first Louis Moinet boutique.
The boutique is operated by Rich Time, the official representative of many Swiss watch brands in Russia and longtime partner of Louis Moinet. Louis Moinet's heritage dates back to a time when its watchmaker namesake provided clocks for Tsar Alexander I as well as other Russian dignitaries, some of which are now preserved in the State Hermitage Museum in Saint Petersburg, the Catherine Palace and the Tsarskoye Selo State Museum.
Louis Moinet is paying tribute to its new Russian endeavor with three creations inspired by the region: Russian Saga, Russian Eagle Flight and Metropolis Moscow. The first, Russian Saga, is available exclusively in the Moscow boutique and takes its dial and flange design from the Russian Tsar's clock, featuring hand engraving on the dial and case. Russian Eagle Flight gives the illusion that the eagle is in fact about to take flight thanks to a curved dial, and is a nod to the double-headed eagle that stands as an emblem for Russia. Finally, Metropolis Moscow is a limited-edition timepiece dedicated to the Russian capital with hand-engraved landmarks and a black guilloché dial.
Louis Moinet has also developed four exclusive mineral collections to celebrate the landmark boutique, tapping craftsman Daniel Haas for additions to Treasures of the World. The timepieces feature dials made from red pietersite, dumortierite, brecciated obsidian and aventurine.
For more information, please visit louismoinet.com.
Find out which timepiece from Louis Moinet made the Elite Traveler list of Top 50 Watches 2017.