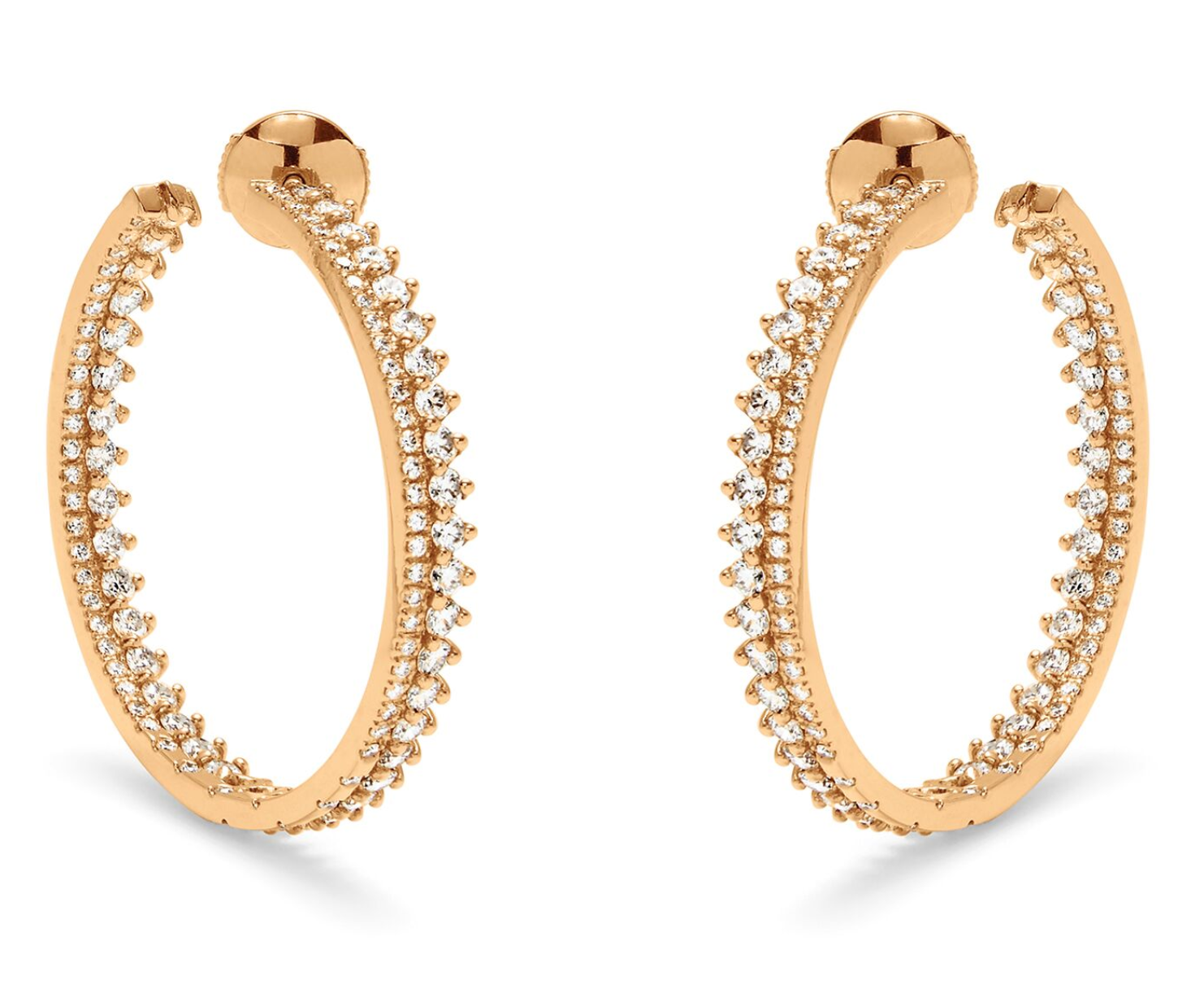 Mother's Day 2019 is fast approaching and represents the perfect opportunity to show the most special woman in your life just how much she means to you. To celebrate the occasion, Elite Traveler has searched high and low to compile a list of luxury Mother's Day gifts that are sure to hit the mark.
For the Chic Mom
Roger Vivier Broche Vivier Sling-Back Pumps
Parisian designer Roger Vivier is known for its bright, feminine shoes and handbags (his most iconic designs were the stiletto heel and the pumps with his signature pilgrim buckle).
Delight your fashion-forward mom with these hot pink pair of silk sling-back pumps with a tapered toe and front buckle, new for the brand's Spring/Summer 2019 collection. The buckle is made from Swarovski crystals and immediately adds flair for a special evening.
If pink isn't her style, the shoes also come in fabric with a pattern inspired by the Versailles Garden.
Price: $1,695
Website: rogervivier.com
Marie France Van Damme City Pajamas
Not just for sleeping, Hong Kong-based designer Marie France Van Damme's new City Pajamas are made to go from bed to night. The pajamas are cut from washed-silk satin complete with detailed piping. Known for her signature black-and-white prints, there are eight styles to choose from.
The set comes with a silk jacket and buttons down the front and pockets on the side and a pair of chic pants. The loose fit pairs splendidly with flats or with heels and a chic handbag for a night on the town. The set is versatile in the sense you can wear each piece separately – the top would look just as good with a pair of jeans, or the pants with a white t-shirt for hot summer days.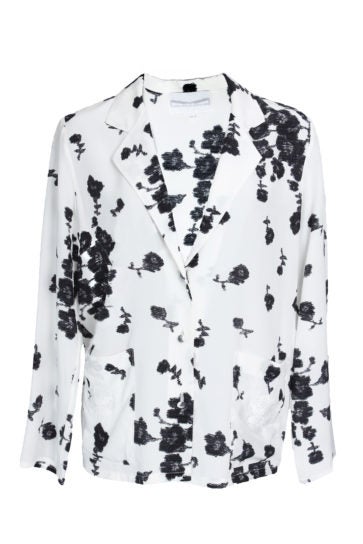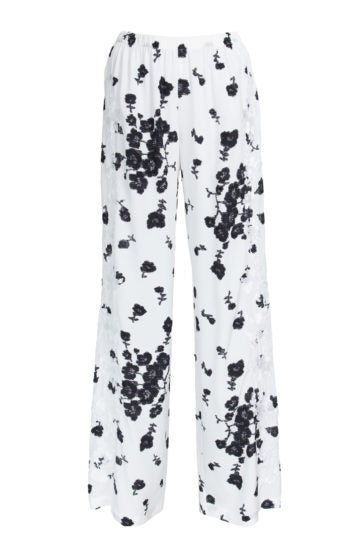 Price: $980
Website: mariefrancevavndamme.com
Asprey 167 Mini in Copper Rose Python
Known for its silver products, Asprey is a Royal Warrant-awarded London brand whose history runs deep. Everything the brand does, from jewelry to leather to handbags to homeware is near-perfection. The Spring/Summer 2019 handbag collection is no exception. Gift your mom this a gorgeous structured python bag made with gold-finished hardware, a semi-precious Indian rhodonite bead, bullskin tassle and kid suede interior.
New for this season, the bag has a high-shine finish so your mom will stand out wherever she goes. This classic shape from Asprey comes in a variety of materials, colors and sizes.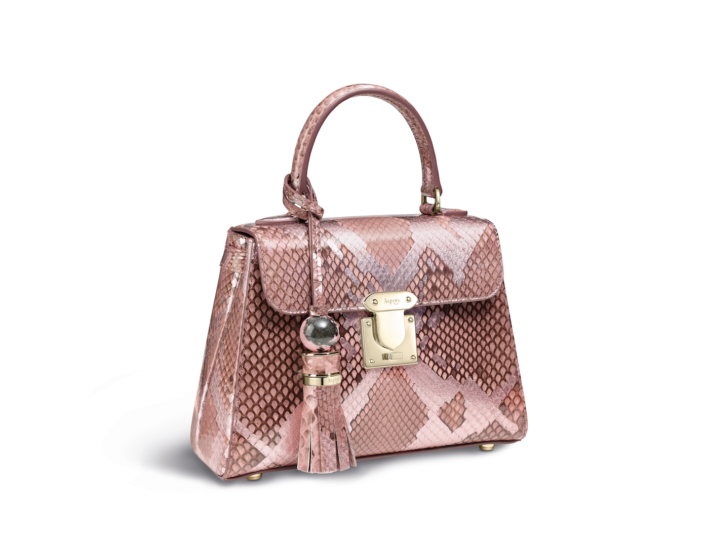 Price: $8,150
Website: asprey.com
Make Mom Sparkle
Nouvel Heritage, Lucie Hoops
Nothing quite says it like a pair of diamond earrings, but getting the right ones for the right mom can be a fraught business. You would undoubtedly be safe with the stunning Lucie Hoops from Novel Heritage.
Available in 18K rose, white or yellow gold, and embellished with stunning white diamonds (3.04-carats), these earrings are the perfect statement for any formal occasion.
Each pair are made to order in Nouvel Heritage's revered French workshop.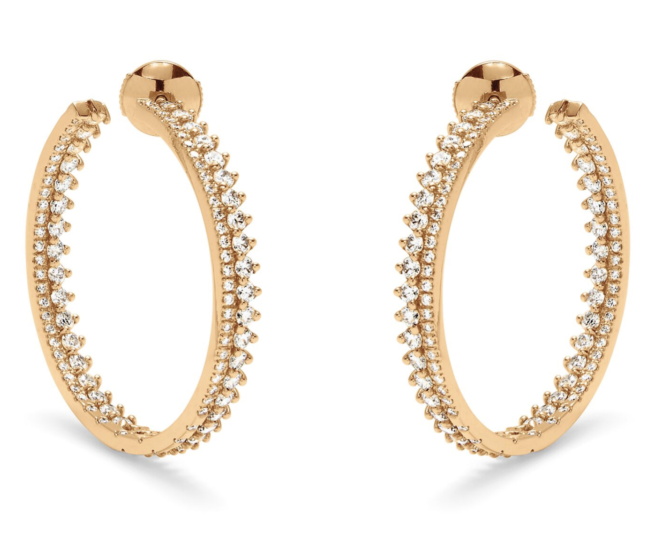 Price: $15,300
Website: nouvelheritage.com/lucie-hoops
Ruinart Dom, Rosé 2004
Champagne and special occasions are a match made in heaven, but only a select few bottles can do the protected French region justice. One such example is the Dom Ruinart Rosé 2004, a rare vintage that encompasses the house's long history of wine-making.
Ruinart produced their first Rosé champagne over 250 years ago and 2004 represents just the 19th vintage that they have released; an indication that only the best-of-the-best is awarded such status.
A blend of chardonnay from the grands crus of Côte des Blancs and Montagne de Reims, and pinot noir wine (19%) from Sillery, the Rosé is subtly aromatic and shimmering with a distinguished structure and velvety texture.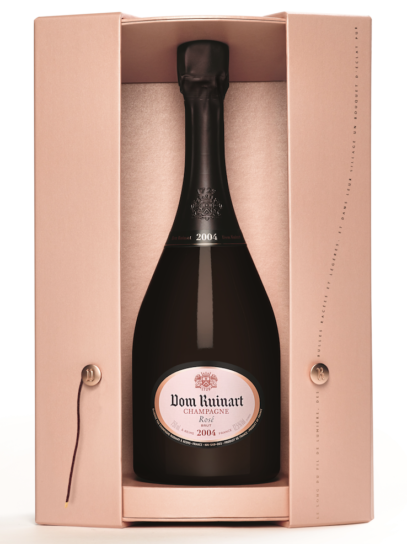 Price: $187
Website: www.clos19.com
For the Design Lover
Lalique, Rockstone 40 by Arik Levy
Luxury homeware company Lalique has collaborated with world-renowned artist Arik Levy to produce a complete reimagination of crystal rock. The Rockstone 40 collection has been two years in the making with each sculpture the result of endless hours of intense work.
The mineral appropriation in Lalique crystal is available in four colors – green, blue, amber or clear – with each representing an element of nature. Levy was inspired by the idea of a journey to the center of the earth and that is clear in its prehistoric feel.
Only eight are available in each color so recipients are unlikely to ever see another version of their sculpture again. Each one comes signed and numbered to certify its authenticity.
Price: $20,300
Website: www.lalique.com/rockstone-40
Assouline, The Impossible Collection: Roy Lichtenstein
The comic strip–inspired work of Roy Lichtenstein has been inspiring artists for over half a century. Today, his work is fiercely contested by art galleries across the world, knowing full well an exhibition will bring a large cult following through the door. Now, thanks to Assouline, you can keep his on your coffee table.
This beautifully-crafted book contains 100 of Lichtenstein's most notable works, each recreated in meticulous detail. Featured artworks range from the iconic Whaam! and Drowning Girl to his reinterpretations of paintings by Picasso, Matisse, and Van Gogh. For a pop art enthusiast, this is the ultimate gift.
Price: $895
Website: https://www.assouline.com/products/roy-lichtenstein
For the Sun Seeker
Spinelli Kilcollin x Barton Perreira, Kuma Onyx Sunglasses
Made by master craftsman in Japan, these chic sunglasses from Barton Perreira in collaboration with Spinelli Kilcollin feature smolder mirrored gradient lenses and come with three options for the frames. The standard base is yellow gold, the plain base is an upgraded 18K gold with sliver annulets on each temple.
For something extra special, the Pavé frame replaces the center annulets with white diamonds and black rhodium plating, shooting the price from $625 to a considerable $1,785. But, then again, a mother's love is priceless.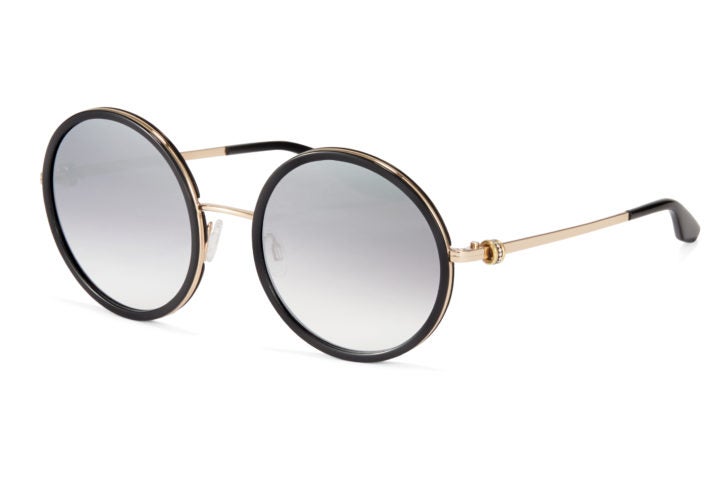 Price: From $625
Website: spinellikilcollin.com/kuma-onyx
Roberto Cavalli, Limited Edition Sunglasses
Roberto Cavalli is releasing this piece exclusively to the US market with Saks Fifth Avenue, Neiman Marcus and Bergdorf Goodman the only stockists.
The sunglasses feature baguette-cut Swarovski crystals on the profile and the house's iconic snake pattern on the temples. A limited edition, each piece is certified with a number on the inner temple.
The lenses are available in two colors: gold and pink gold while the frame is gold plated.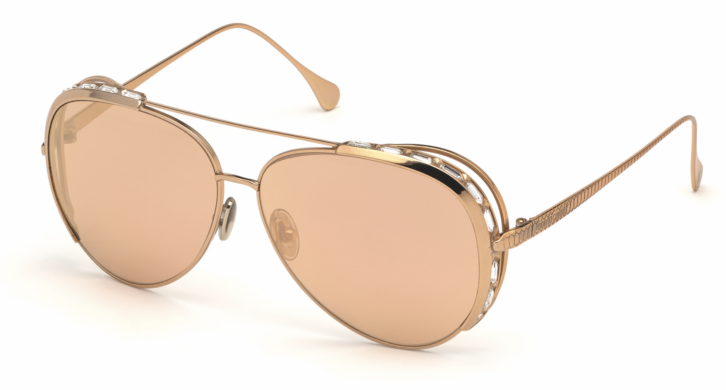 Price: $950
Website: saksfifthavenue.com/roberto-cavalli
For the Adventurous Mom
Naya Traveler, Wild Patagonia Tour
This luxury excursion into the heart of Patagonia will be the once-in-a-lifetime experience for any adventurous mother. The journey takes guests through the mystical Patagonian Steppe where towering peaks and enormous glaciers dominate.
Breathtaking views will be a dime a dozen on this excursion as guests land in the city of Buenos Aires before traveling to El Calafate in the deep south to explore the vastness of Patagonia.
Follow in the footsteps of trailblazing explorers across empty plains and pristine glaciers while also embracing the ancient customs of Gaucho culture.
Price: $900 per person per day
Website: nayatraveler.com/argentina
Amberley, Personalized Luxury Hamper
A picnic in the sunshine is a time-honored tradition and a good hamper is essential to do it justice. Amberley is widely regarded as the finest producers of such hampers and they offer a wide range of products from the stripped-back to the fully-loaded.
Now Amberley has added a personal touch to their service. Customers can now have the hamper made bespoke with the initials of the recipient and a leather tag with your choice of message.
For something that could last a lifetime, choose The Balmoral Hamper, which comes in either Oxford Blue or British Racing Green and includes four place settings as well as everything you need for an ultimate day in the park.
Price: $512 (Balmoral Hamper)
Website: www.amberleyhampers.com