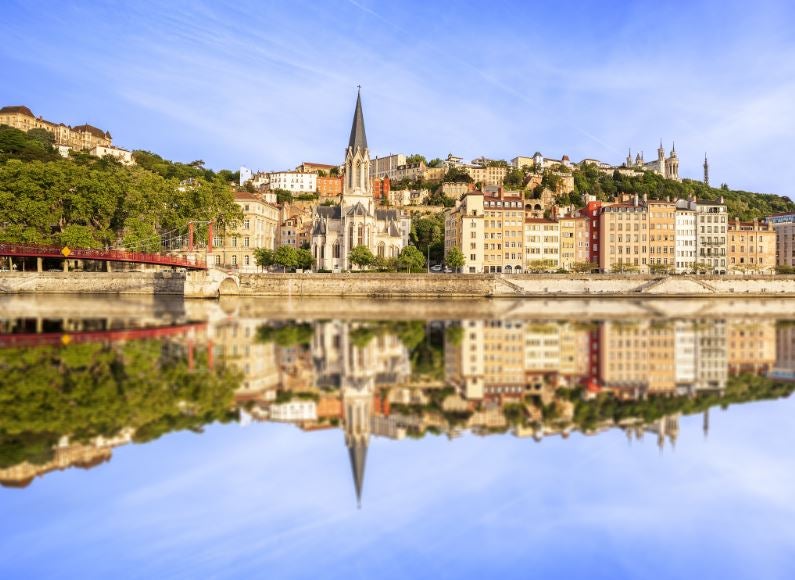 By Andy Hayler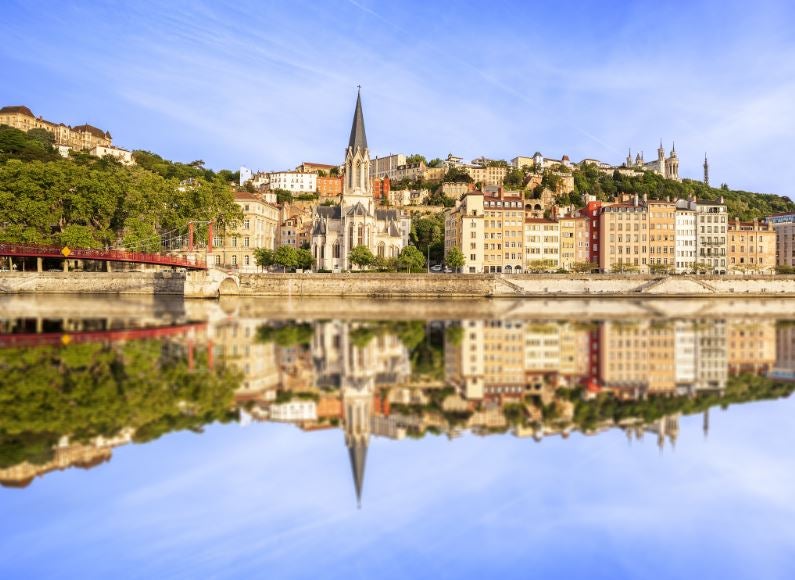 The obvious city associated with French food is Paris, but if you ask a French person what the capital of cuisine is in their country and they will usually point to the much less well-known city of Lyon.  The third largest city in France, Lyon is at the junction of the Rhone and Saone rivers, and so is a great place to explore the considerably glories of Rhone wines. It is also renowned for its bouchons, simple restaurants that served traditional local fare such as pate en croute, pike quenelles and local sausages. Lyon has superb bakeries, including my favorite Boulangerie du Palais in the old town, which itself is a Unesco world heritage site. The main food market Les Halles, is packed with famous suppliers, such as cheese from Mere Richard. The market is now named after its most famous chef, Paul Bocuse, who at 91 years old has retained three Michelin stars since 1965, longer than anyone else. The cooking there is good but feels quite old fashioned, and the truth is that you can these days eat better in Lyon, which boasts a trio of top class two star Michelin restaurants.
Mere Brazier is a part of food history, its founder Eugenie Brazier gaining three stars in the 1933 Michelin guide, the first female chef to do so. These days it has been restored to its former glory by Mathieu Viannay, producing glorious food such as superb langoustines with girolles jus. At Le Neuvieme Art, where Christophe Roure cooks slightly more modern food, such as his superb scallops and black truffle floating island dish. Just outside of the city is Guy Lassaussaie, whose restaurant produces magnificent dishes like his sphere of quail and foie gras. All three of these restaurants are very strong two star level and are, in my opinion, producing food better than quite a few of the current French three star restaurants.
Lyon also has well over a dozen one star Michelin restaurants, including the particularly impressive Christian Tetedoie, perched on a hillside overlooking the city. Beyond the Michelin firmament are a host of simpler restaurants producing hearty and good value fare, utilising the excellent produce of the region, such as the famous Bresse chicken and pigeons. If you plan a trip to Lyon then you are within easy reach of three star culinary temples such as Troisgros, which has recently moved to the village of Ouches, Pic in Valence, George Blanc in Vonnas and Regis et Jacques Marcon in St Bonnet-le-Froid.
The glory of Lyon is that it is so deeply entrenched in food culture at all levels, not just the famous places with Michelin stars. You can wander around the shops of the city and find terrific food at every level, from the great bakeries to the fine chocolate shops, such as the famous Bernachon. The food may be gutsier and less refined in some ways than Paris, but is none the worse for that. Lyon is truly the culinary heart of France.
Andy Hayler is a respected food critic and is the only man to have eaten at every three-Michelin star restaurant in the world. He continues to eat well, travel widely and contributes to a number of publications.