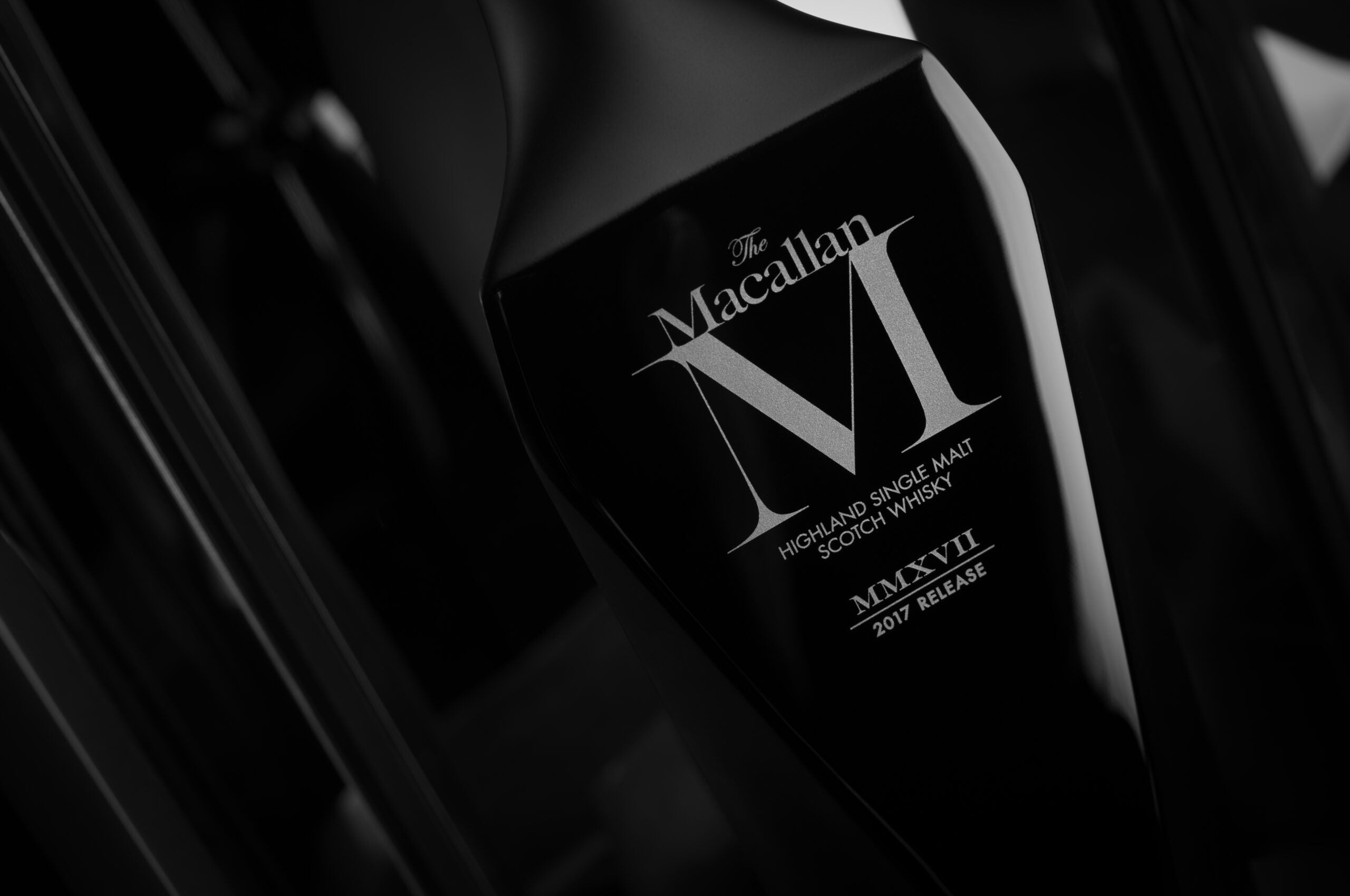 The Macallan has released a new single malt, drawing together crystal masters Lalique and renowned art director Fabien Baron for the limited edition M Black 2017.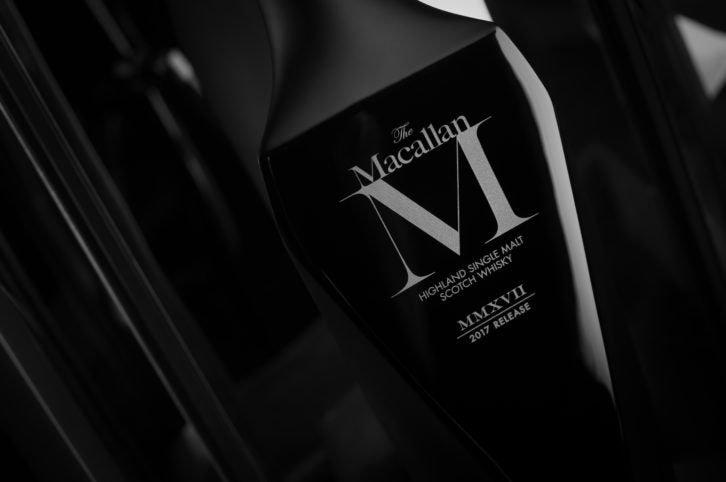 Hailed as the 'most complex masterpiece' in the Scottish distilleries renowned M series, French glassmaker Lalique has designed a special decanter from handcrafted black crystal. Complex and technically challenging material that, the decanter serves as a testament to custodians who have 'nurtured and guarded the casks and their precious contents for generations'.
The slim dimensions and geometrical forms are remarkable in decanter design, capturing the expressive aesthetic of Fabien Baron, whose iconic advertising campaigns- including most famously for Calvin Klein in the early nineties – have become staples of popular culture. The single malt's name was selected as a typographic representation of the decanter, also conveying the material and the profile of the blend itself.
"An incredible collaboration between three masters, The Macallan M Black has been brought to conception by creative director Fabien Baron; brought to life by Lalique's mastery of crystal; and brought to purpose by The Macallan's whisky makers," said Geoff Kirk, Director of Prestige for The Macallan. "Presented in an extraordinary handcrafted black crystal decanter, M Black reflects a lifetime of whisky and continues to showcase the vital influence of The Macallan's exceptional oak casks and the ultimate craft of whisky making. M Black is a true work of art which raises the bar for whisky decanters around the world."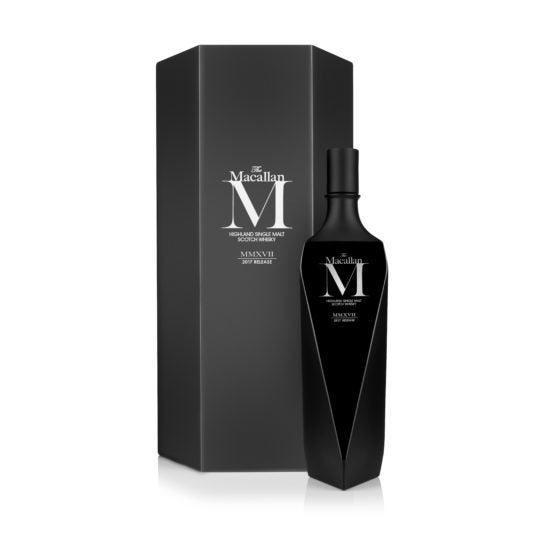 With an ABV of 45%, the single malts is rich in color and draws its flavors from cherry seasoned oak casks. It delivers a strong profile of dark fruit, espresso and chocolate, later revealing wood spice and peat around the edges. Chocolate-tinged and sweet on the nose, with hints of citrus and dried fruit, it is a distinctive whisky encapsulating the Macallan's established history as at the forefront of single malt. The Speyside brand, which opened a new $186 million distillery this year, unveiled its oldest ever whisky last month.
The M-Black is limited to 725 units worldwide, with just 40 allocated to the US. Retail price is estimated at $6,995 USD.
For more information please visit themacallan.com