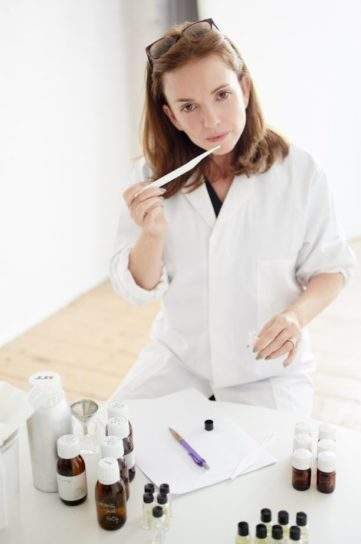 Ormonde Jayne has become a prestigious name in British Perfumery. Entirely independent, with each perfume created and bottled in its London workshop, this perfume house is a rare find in today's luxury fragrance industry, with the creator Linda Pilkington still the face you see when you call into the newly renovated Old Bond Street boutique. Now the perfume house is beginning its next chapter by introducing the Made-to-Measure service for a more personalized experience.
Innovation has been at the heart of this perfume house's success throughout its inspirational journey, and this latest development is no exception: "The idea behind Made-to-Measure is one of innovation, creation and offering a new retail experience," Linda explains. "We have a lot of customers come here who really know their perfume, so now we're going to say they can have it at a higher percentage and have the bottle engraved for something a little more special."
This is the first time Ormonde Jayne is offering people the chance to customize their scent and have the bottle—or a flacon for placing on their dressing table at home—engraved with their initials. But of course, it's the fragrance here that first placed Ormonde Jayne in the spotlight. Over the last two decades, this independent perfumer has quietly made her mark on the perfume industry by pioneering oudh, hemlock and champaca absolutes in fragrances inspired by her intrepid travels in search of rare and exotic ingredients.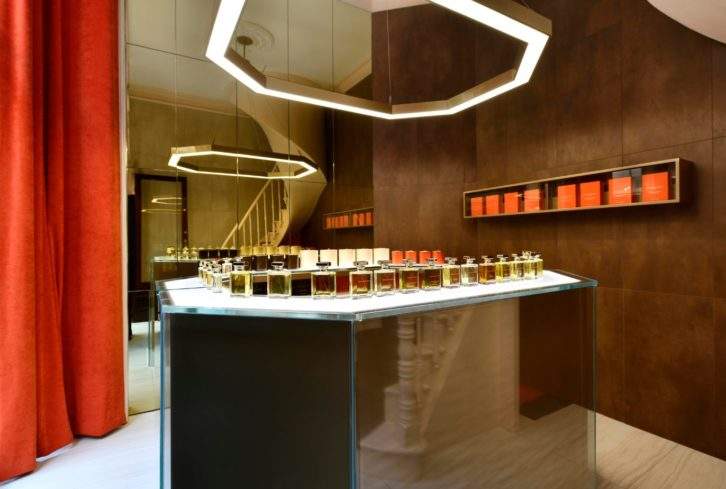 "When I first started I traveled a lot," she says nostalgically, "And I learnt to plan in advance after coming back from a couple of trips with absolutely nothing. I had smelt a flower in Morocco that only comes out at about four o'clock in the afternoon. In my naivety I thought I'd be able to buy it as an oil but when I went on a trip to find it I found out they don't make it anywhere in the world. I went to all the growers in Morocco and was told they don't extract it. From that moment, I realized I had to do my homework first."
A major breakthrough for the perfumery though was the pioneering use of one particular oil Linda came across on her travels. "We were the first company to put oudh into a fragrance after I bought it back from a trip to northern Thailand," she explains, "We went to an aquilaria forest, which is the tree it comes from, with a special commission to do a tour there, then went down to the middle of Thailand to meet the oudh traders. Suddenly it felt like the Middle East, and all the traders were behind locked doors. Back in London, I put it six parts into my Ormonde Man fragrance and got the whole story covered by a journalist. That was great for us and people starting coming in asking for oudh fragrance." Linda wrote an article on the topic for the Perfume Society and now it's a confirmed category. "Now, I don't think there's one perfume house that doesn't use it," Linda exclaims, "That's what we became known for and then we just went from strength to strength."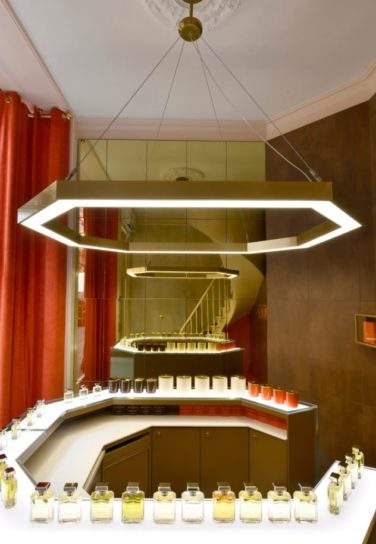 As Linda tells me how Ormonde Jayne became the perfume house it is today she brings each of the fragrances to me one by one. The fresh Osmanthus scent comes first, fusing the white Osmanthus flower from China with pomelo and Egyptian herbs. This is followed by a soft floral Frangipani scent with Madagascan vanilla and Sampaquita – the national flower of the Philippines and an oil that Linda found in Laos. "That was some trip," she reminisces. "There were no hotels where they were situated, so we were given a pull-out bed in an old airplane."
The Champaca fragrance comes next with its notes of basmati rice and green tea, and then I'm introduced to Ta'if, which brings rose from the Saudi Arabian city it takes its name from together with orange blossom, dates, saffron and pink pepper. For her Vanille d'Iris perfume Linda blended vanilla extract and Tahitian vanilla bud with the valuable ingredient Orris butter.
While this newly renovated boutique in The Royal Arcade acts as the perfume house's headquarters, Ormonde Jayne fragrances are now available to buy around the world. "We're big in Moscow and we really hit the ground running going into America," Linda explains, "When we launched in the United States we started with around 10 boutiques around the country and now we're launching in Saks Fifth Avenue."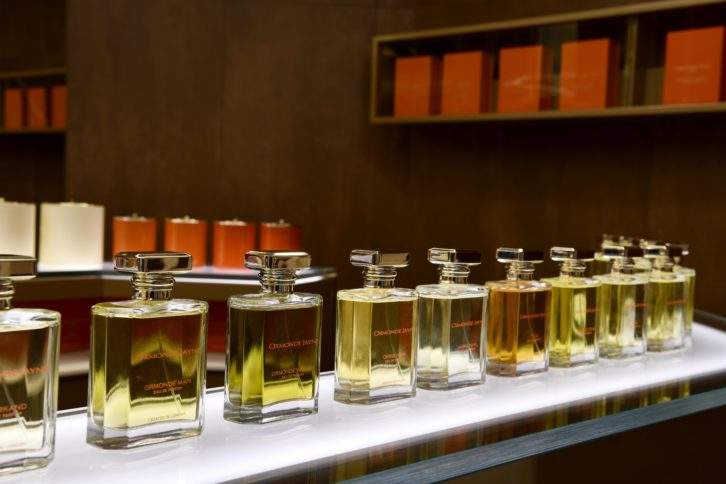 Proving her creativity and entrepreneurial spirit, Linda's story is particularly inspiring, from her interest in making scented candles and collecting empty perfume bottles as a child to being given her first break by Chanel when she was asked to create the candles for the brand's Bond Street boutique. Ormonde Jayne went on to grow faster than she could have imagined.
While the perfumes here are recognized for their indisputable quality, Linda puts much of her perfume house's success down to the level of service she takes pride in giving. "We're very good at customer service," she enthuses, "I still answer emails myself and people are often surprised to see me in the shop. And with anyone, if they've been kind enough to enter this shop, they will be treated like an A-list celebrity, no matter who they are."
With more people now looking for niche products, the independent nature of Ormonde Jayne is winning over a global following. "People are more particular these days," she concludes, "Now they want something more special."
Ormonde Jayne's Made-to-Measure service is the first stage in the year's move towards greater customization. From July, people will be able to blend their own perfume in-store, and towards the end of the year, the perfume house will be opening up the opportunity to create entirely bespoke fragrances from scratch.
Keep up-to-date on the latest news by going over to ormondejayne.com.