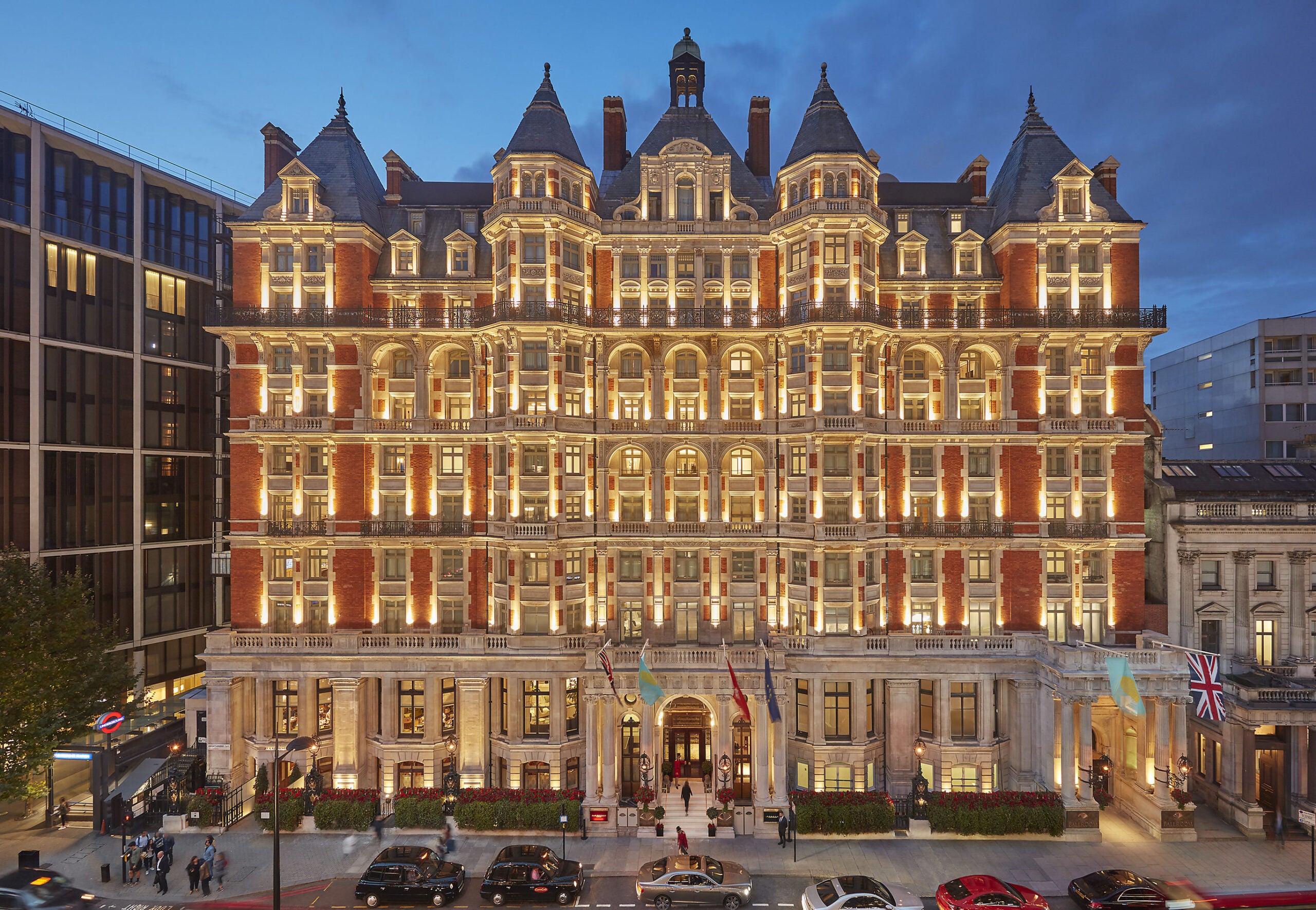 The new-look Mandarin Oriental London has been revealed ahead of its grand reopening following an extensive renovation that is reported to have cost £100million ($130m).
The historic hotel was forced to close its doors last June following a huge fire, which broke out just a week after the most extensive renovation in its 115-year history had been completed. The fire is believed to have cost $29m in damage.
But the hotel wasted no time in repairing the damage and is now finally in a position to fully reopen (it partially reopened in December in order to catch the Christmas rush.)
Some of the new features include two new penthouse suites, a next-generation spa, and state-of-the-art gym facilities.
Each of the hotel's three restaurants – Dinner by Heston Blumenthal, Bar Boulud, London, and the Mandarin Bar – have all been freshened up and will feature new additions to their menu.
Part of the restoration saw the addition of the Mandarin Penthouse and the Oriental Penthouse. Both of these expansive suites offer panoramic views over London's Hyde Park and can even be interconnected to create one huge suite.
When connected, the suite will be one of the biggest in the city and boast two kitchens, a private dining room, three bathrooms and three bedrooms.
There have also been extensive updates made to all 181 rooms throughout the hotel. GHD hair straighteners and Nespresso coffee makers are now included in every room, bringing the hotel's amenity offerings up to date.
To celebrate the reopening, the hotel is offering guests a 'Be The First to Stay' package, which includes daily breakfast in your room, a bottle of champagne upon arrival and credit in the refreshed bars or the new spa.
Heralding a new era, the hotel's general manager, Amanda Hyndman, said: 'Mandarin Oriental is enormously proud of the heritage of this historic hotel.
'The scope and intricate detail of this momentous renovation is designed to ensure this iconic London establishment is recognized as one of the finest hotels in the world.
'We look forward to welcoming our guests with kind and intuitive service that is truly British but reflective of our Oriental heritage.'
The Presidential Suite at Mandarin Oriental Hyde Park London is available from $8,000 per night.
Website: mandarinoriental.com/london
Tel: +44 (0) 20 7201 3773
Email: molon-reservations@mohg.com