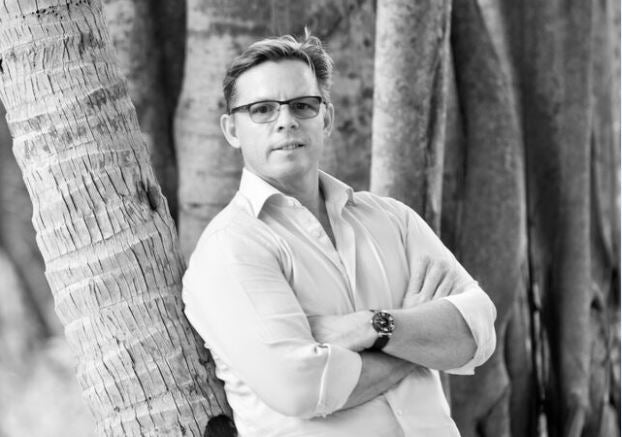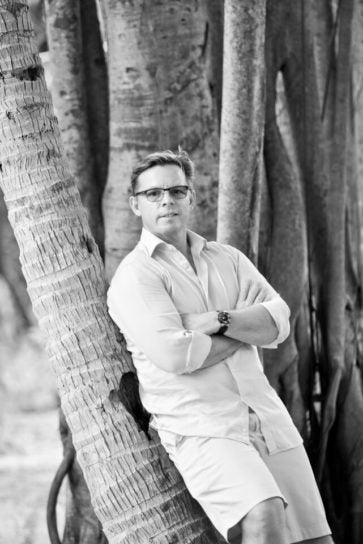 Encompassing three distinctly unique island resorts—romantic Huvafen Fushi, family-oriented Amilla Fushi and the lively retro-chic resort Finolhu—Small Maldives Island Co places the focus firmly on giving each place a clear identity and curating the experiences you have there. With the recent relaunch of Huvafen Fushi, we talk to the CEO, Mark Hehir, to find out what it is that makes Small Maldives Island Co so different.
What drew you to join Small Maldives Island Co?
The founders and owner have been known to me for years. They invited me to join them and I took over as CEO in 2015. Since then I've led the company's entire direction and focus, from the design and interiors of the 2016-opened resort Finolhu, to a villa's styling and defining who the target guest is. The group started with Amilla Fushi, then Finolhu opened, then the family behind Huvafen Fushi asked if I could take it over and bring it into our group. I had been the GM of that resort before, so I could bring it back to life in the right way and with the right spirit.
The three islands are very different. How would you define each of them?
We define them by key experiences people can move between. Amilla Fushi speaks to a family who wants a chic high-quality experience. It's got great water and land sports and ticks the box of the spa in a beautiful way, but in a broad stroke it's a family resort with a series of multi-room residences. The Maldives has always had that base honeymoon market but the honeymoon market doesn't repeat – families do. So, Amilla lives that life. Finolhu then celebrates multi-generational travel. It's a very fun five-star retro resort, with 60s and 70s influence, and emotional connections through the music, architecture and design. Different generations have a different take on it, and it's bigger so there's a lot of movement and vibrancy. Every night there's live entertainment and a lot of quirky twists, so we host a lot of celebrations.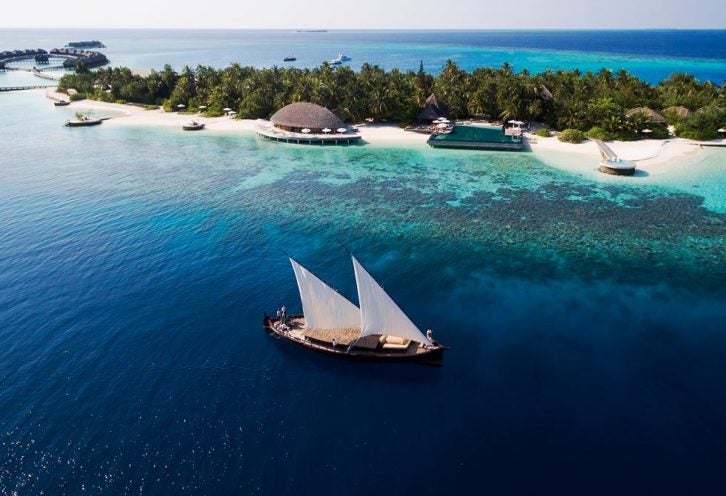 For Huvafen Fushi, when I worked there before we were always thinking about that beautiful couple who wants to escape and indulge, eat and spa, do some diving and slow down for a bit. We thought about that a lot, but with new operators coming and going, the idea got lost. When I went in, I had to clean it out and think about who our guests are. In this most beautiful immaculate place with dolphins coming past, you don't want kids running through throwing sand as you're having a croissant and coffee. It's supposed to be this zen place. So I made it adults only. And Huvafen Fushi is a grande dame of the Maldives. It's timeless. So, with the re-imagination, it was all refreshed and brought back to life. Huvafen is built in a way that has integrity so I wanted to honor that.
That's how the islands define themselves, but the same people do go to all three. I don't think it's a different guest. It's more the mind-set. When you define a concept that well, it stands out and that eventually gives you the longevity. If you try to be everything to everybody, you inevitably become nobody. It's been great for us to make that decision. Overarching though is our people who have been on the journey for many years. Without them, none of this works.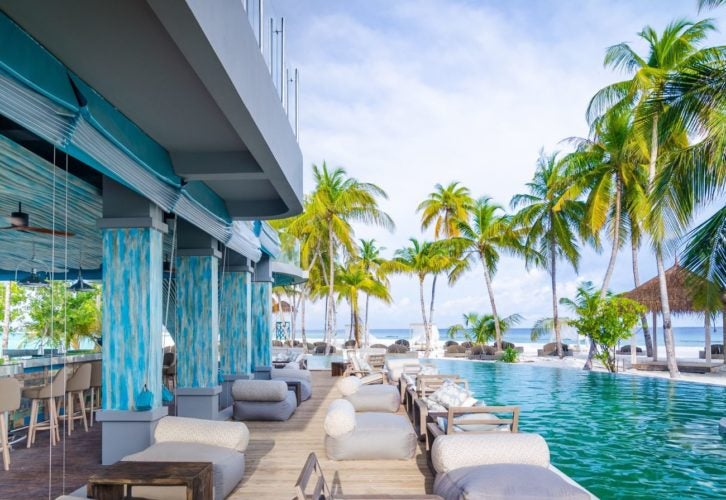 What are the biggest differences at Huvafen Fushi since its relaunch?
We now have the overwater Japanese restaurant, Feeling Koi. That's been a huge success. We have a Japanese chef in Hokkaido who acts as consultant chef. He comes to the Maldives throughout the year and we send our chefs over there to train with him. That defines the authenticity of it, then we put a twist on it with our Peruvian-Brazilian chef. We had a healthy eating restaurant there before but we've moved that to the relaxation area of the spa, and we've worked on the spa facilities, establishing new partnerships with people like Teresa Tarmey the facialist and Pure Massage by Beata Aleksandrowicz. We then reworked our two-story villa, The Playpen, to make it feel like a London penthouse. It's not something that's been done before in the Maldives – it has a burgundy pool, steam room and sauna, and a raised bed so you see more of the ocean view.
How do you think luxury travelers' expectations are changing?
Over the last six or seven years it's been on my mind that it's the person's experiences and stories that matter most. The product isn't the most important part – it's what you do in it. It's really important that we keep ahead of that by creating stories, curating those experiences and showcasing them in a way that makes people want to engage. Now more than ever, people want to know who's there, what the culture is like and how it's going to make them feel.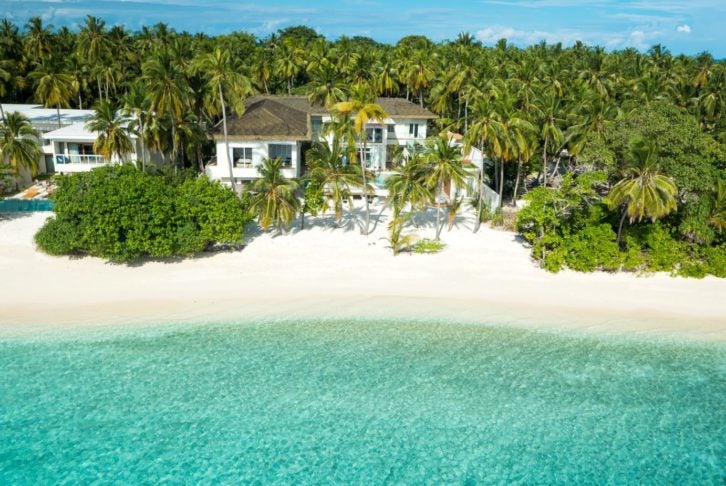 Do you have any other islands planned?
I do – in detail. We want to eventually have five resorts and alongside that work on other experiences within the Maldives and ways to champion all of that. I created a club to speak to our customer through called Maldives Aficionado, with a rewards program and experiences threaded through it. We want to grow our loyalty through gifting experiences and also engaging people in their own country with events. That's critical for our growth. I also want to develop another island that's close to my heart and how I feel about the environment, while relating to mind, body and spirit in a creative way through design and installations. It will be 100 percent solar powered and free from first- and single-use plastic, but we'll still give you that luxury, design-led experience. I've created the concept and I'm now working on making it happen. Another island would focus on a different customer profile, and we'd like to have boats people can stay on that also connect the islands. These are the things we can do as a small company, which is the dream.
Find out more by going over to tsmic.mv.
Images: Huvafen Fushi; Finolhu; Amilla Fushi