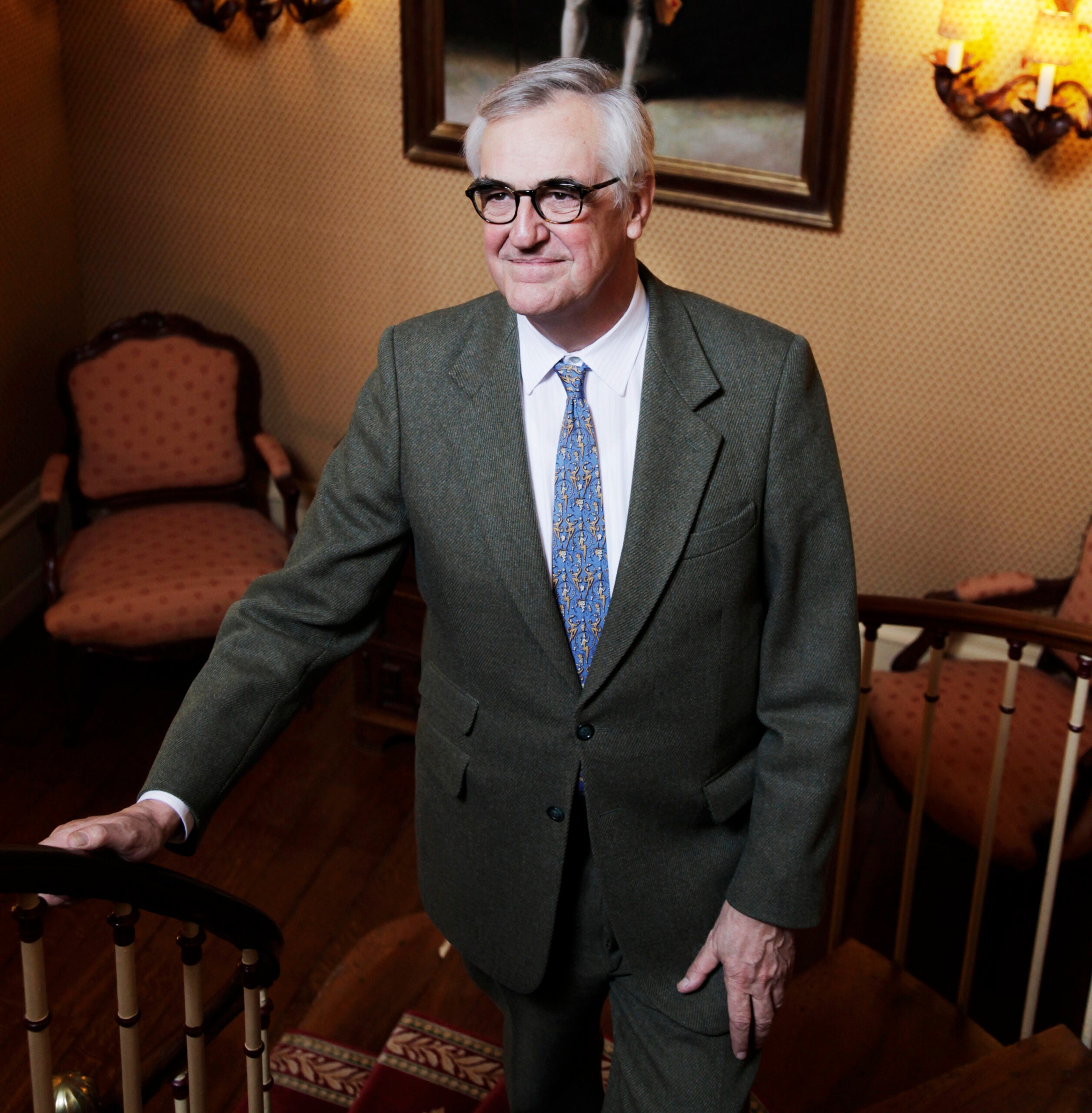 In the world of luxury, there are few houses as iconic as Louis Vuitton Moët Hennessy, or LVMH. The 'H' represents what has come to be arguably the most recognizable cognac in the world, so much so that songs are written about it and artists champ at the bit to impart their creativity on the decanter. As the eighth generation of the illustrious family who started the maison in 1765, Maurice-Richard Hennessy grew up in Cognac, but a life dedicated to its namesake spirit wasn't set in stone.
"I studied agriculture," says Maurice, as we sip Hennessy XO on the rocks at Viceroy in New York. "I came back to [the family business], but it wasn't always planned. My father strongly recommended to me not to join the business."
Maurice's father, James Hennessy, left the family business to study nuclear science and quantum mechanics. James returned to Cognac upon the death of his brother and was asked to follow his father in the spirits business once again.
"He was a scientist and was not interested," explains Maurice. "I can understand, because he did not do what he liked. At Hennessy, they let me do what I like as long as it's useful. People tell me 'Maurice, it's not work what you are doing. You're having a drink in a fashionable place in New York. That's not work.' And probably not, but that's the non-work I like."
Whether as work or "non-work," Maurice carries on the legacy established by his great-great grandfather in 1870 — the original XO cognac. The muscular, spicy Hennessy XO created by his ancestor, Maurice I, was the first XO cognac on the market and held its own there for a century, with the blend unchanged to this day.
"My great-great grandfather was the fourth generation," Maurice tells me. "He was entertaining a lot and had a beautiful home in Cognac, of course, but also a beautiful home in Paris. He was running Hennessy by post because there was no telephone. In Cognac, most of the work was done by the master blender. He asked his blender to produce a cognac for his dining room. It was cognac which was older than a normal cognac."
At the time, the majority of cognac enjoyed in France was either VS or VSOP. Further aging was not in fashion, but Maurice I set out to change that when he served the requested cognac to his guests.
"They liked it and wanted to buy some," adds Maurice. "[My great-great grandfather] said, 'Okay guys, but I'm a businessman.' So they had to find a name. As it was aged a bit longer, they called it XO for 'extra old.' Voilà."
A blend of more than 100 eaux-de-vie, Hennessy XO is identifiable before it's even opened by the hourglass-shaped bottle (recently reinterpreted by industrial designer Marc Newson as a limited-edition, striated decanter). But when the cognac is poured, Maurice reserves cocktails for Hennessy VS or VSOP. Hennessy XO is best served on the rocks, and not just any ice will do.
"I can't stress the importance of the ice," he expresses. "The ideal ice is not made out of tap water, it's made out of mineral water. Ice should melt very, very slowly so it cools down the cognac. The ideal ice comes from mineral water made the old-fashioned way, in an ice tray. If you are really extraordinary, you boil the water so all the gas in it gets out and you put this boiled water in your tray, leave it to cool down, and then when it's cold you put it in a freezer. If you do it right, it will be clear."
However, Maurice is adamant that cognac drinking doesn't need to be an arduous task with stringent rules for consumption.
"The problem often with cognac is that people make it complicated," he says. "You have to have a fireplace. It has to be cold outside. You have to have a sleeping dog in front of you. You have to have a cigar. There's a whole scene. But no. You can be a pretty girl and enjoy a glass of Hennessy in front of a swimming pool."
A self-proclaimed admirer of Levi jeans, yellow cabs and hamburgers, Maurice is an advocate for a 'nothing fancy' approach. He advises those who are new to cognac keep it simple to start.
"I would recommend Hennessy VSOP with a little Pellegrino and ice to enjoy the taste," he says. "After that, you can try cognac neat and drink it slowly. You don't have to have all this rigamorall with big balloon glasses and all that jazz. A tulip-shaped glass is the best, but if you don't have one, pick a small glass and that's okay too."
In his storied career with the brand that bears his family name, Maurice has traveled the world speaking cognac fluently in French, English, Spanish and Italian. He's seen so many flight-safety videos on his trips that he has favorites and always has a crossword puzzle in his carry-on for long-haul trips, such as his frequent journeys to Hong Kong. Looking back on his 40 years in the Hennessy business, he concludes, "I've loved it. I've been happy. I've seen the sales of Hennessy grow, and maybe I'm not responsible, but I feel that I'm part of it."
For more information on Hennessy, please visit hennessy.com. Find the perfect recipe for your next cognac cocktail with our Cocktail of the Week featuring Hennessy.